Festival Report - Rototom Sunsplash 2015 + LIVE STREAM
08/15/2015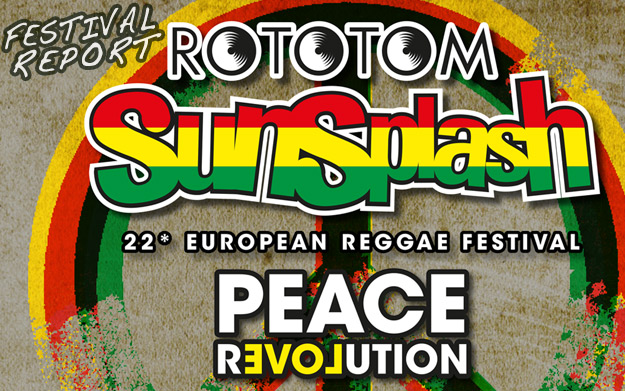 The 22nd edition of ROTOTOM SUNSPLASH is alive now and of course the Reggaeville crew is on spot to report.

Stay tuned for photos and videos. Just to name a few artists from the amazing line-up: Super Cat, Popcaan, Bunny Wailer, Jah Cure....


IN THE NEWS

Update - August 19th: Rototom apologizes to Matisyahu and reinvites to perform! Read the NEWS HERE!

Matisyahu's show on August 22nd has been cancelled. He will be replaced by Etana. Read the official statement HERE!

The cancellation is a major news topic. Newsweek reported today [August 16th]:

"Organizers of a music festival in Spain dropped the hip-hop artist Matisyahu from their lineup because he would not endorse a Palestinian state." read the full article HERE!

Today, August 17th, Rototom Sunsplash released a new statement. READ IT HERE!

Also today, August 17th, Matisyahu made a statement on his Facebook page:
"The festival organizers contacted me because they were getting pressure from the BDS movement. They wanted me to write a letter, or make a video, stating my positions on Zionism and the Israeli-Palestinian conflict to pacify the BDS people. I support peace and compassion for all people. My music speaks for itself, and I do not insert politics into my music…. READ THE FULL STATEMENT HERE!




NEWS PHOTOS & VIDEOS

VIDEOS: SUPER CAT # POPCAAN # NAAMAN # BROUSSAI, JUNIOR MARVIN & HIS WAILERS, JAH CURE and more..

CONCERT PHOTOS: SUPER CAT, POPCAAN, JUNIOR MARVIN & HIS WAILERS and more...

Like the previous years before ROTOTOM SUNSPLASH will be streamed LIVE. If you can't attend the event in spain you still get some vibes: