Interview with Elijah
08/31/2014 by Gardy Stein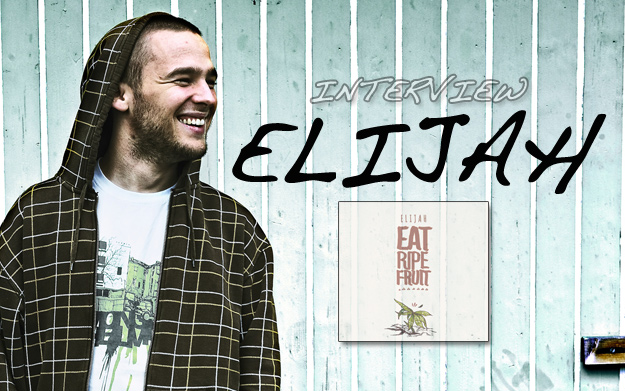 The festival season in Europe is almost over, the Jamaican artists who made us dance and sing during this wonderful summer are boarding planes that bring them home to their island in the sun. Time to sit back, relax, and discover the local gems that have quietly matured away from the hype. One such treasure is Eat Ripe Fruit, the freshly picked album from Swiss musical gardener Elijah. Reggaeville inquired into his successful farming methods:

Elijah, nice to have you! Is this your real name?
Elia is my given name, and Elijah is just... people started calling me that when I started to sing. But the meaning of the name is the same.

Does it have any connection to the biblical prophet?
I mean it's the same name as the prophet, but me, I am a person for myself. The name is a big name, though. But I didn't choose it because of that, it was given to me. First by my parents and then by my friends. When I started to sing, they called me Elijah.

Speaking of names, your upcoming album is called Eat Ripe Fruit. How did you come up with that title?
Hm… It's really coming from an African Proverb that I read: "A patient man will eat ripe fruit." When I read this, it kind of connected to the whole process of what I was going through working on this album. Cause I was working on it since like 3 or 4 years, quite a while, and there were different stages where I always felt like the album is going to be released, but then something was missing. Either there wasn't the right band or the record label and all this... it just needed time to reach this stage! So now, everything is ripe and everything is right (laughs). This album can be... you know, it can pick the fruit. Cause I want to do music that lasts and not just music that you will forget in a month. I'm trying to put a lot of work in it to make something that can last. It takes time sometimes, you know.

It does! So you read African proverbs, and in the booklet we see a lot of pictures that were obviously taken in Africa. What is your connection to that continent?
In fact the proverb connected to a story... there is a friend of mine called Tiger, in Gambia. I met him when I toured in Africa. And the time I was there we planted a tree together in front of the studio. I spent quite a lot of time there, I recorded some songs with artists from Senegal and I wrote songs for the album. The story of this Mango Tree that we planted together kind of connected to the whole story of the proverb with a tree that is growing and… you know, it's a symbol for life too because as we plant something, as we plant a seed, we can reap.

So it seems you have a very personal connection to Africa…
Yes! I toured there two times, in Gambia, but different from that I went there cause I got to know musicians and DJs, so I went there even for myself, to spend time there. Just to create and mostly I create music.

Do you plan to go there again anytime soon?
God willing, you know. I don't know yet, but Africa is definitely a place where part of the record belongs. So, if the record can go back to where it was born, I would be happy.

Another place where the album seems to belong is Jamaica. The video of Gun Cry with Terry Lynn for instance, was it shot there?
Right, that was in Kingston. Gun Cry is talking about the situation or the life of the Ghetto youths in the city. Tribulations that mothers go through seeing their kids die... Something that happened, a situation I got to witness when I was living there. When I met Terry Lynn, the song just came naturally. I played that song and I sang the melody (sings): "It's a gun cry, another youth a die." and she just came in and we had the song... The same night we were performing and the next day we went to the studio and recorded it. It came very naturally. It just happened. I think for the record it was kind of a key moment, you know, cause from there on I realised that I'm gonna have to stick to the guitar to write songs, and it helped me to bring out these songs, you know.

And how did you link up with Raging Fyah, was that also by chance or was it more planned?
In fact I got to meet Pele, the bass man from Raging Fyah, at a session in Bobby Digital Studio. I was with my former band, the Dubby Conquerors, and the time I was recording there the bass player broke his leg so he couldn't come to the session.
Bobby called Pele and that's when we met the first time. And he jumped in the session and Pele told me "Look, anytime you're ready fi record your album you just call me and we come together!" So, I was seeing them whenever they came to Europe and they even stayed at my place. We organized shows and we did shows together in Switzerland, so the friendship grew besides the music. We got to know each other as musicians and friends and I am very thankful for the way they welcomed me again when I went there. I stayed at their place and I am very happy for the music we create together.





Nice. They played a lot of instrumentals on your album, right?
Main part of it! Like 8 or 9 tracks we recorded together.

That's great. Coming back to your album... One of the first things I realized is that almost every song is in another language. How many languages do you speak?
Sometimes that's hard to answer (laughs). Languages are connected, and then again we speak more than just words. We have different ways to express ourselves. But I would say around seven...

German, English, Switzerdütsch, Spanish, French, Italian... Did you pick up any Wolof while you were in Gambia?
Yes. Degg naa Wolof tuuti rekk. I mean, just to interact with the people! I love to get to know the culture when I'm travelling to one place. So, everywhere I go I'm trying to learn some words.

What I really like is that you put the translation of your lyrics in English in your booklet so people can dig into it. I was going to ask you what songs like Granit or Waend Ois Nuem are about, but I read it all now. Do you have a favourite song on your album? Or a special connection to one?
I think every song has its own story, so it's hard to tell... The combination with Big Zay and Baye Bass from Senegal was one of the magic moments, cause we just met on a taxi and this guy Big Zay told me "Yeah, I'm a musician!" and I said "Yeah, I'm a musician too! Alright, just come to the studio and let's do something together!" And so the song Love Is In Danger came to pass and there was a lot of magic in there for me, so that song means a lot to me. Because it was just a moment when me met in the South of Senegal and from there on any time when we met again the next song was born. Like the special track, Je Pense à Toi, it was the second time we met and the same thing happened again, we just recorded the song.

In the media the situation of African refugees trying to reach Europe through Lampedusa for example is very present right now. How is the policy in Switzerland and how do you see this situation in your own country?
Switzerland is quite strict about that. I mean, it were even these kinds of laws that inspired me to write a song like Eui Liste. There was a time when Lexicon, a songwriter I worked with on this record, he was coming to Switzerland and we had a lot of obstacles to overcome for a person to come here. At the same time, for example when I travel to Africa, people ask me "How come it is so easy for you to come here and for us so hard to go there?" which is a legitimate question because we are all one! A passport shouldn't make us a different person or shouldn't give us more rights than another human being. We are all one on this planet, we are all human beings! So out of these struggles we were facing several times from immigration, it inspired me to write these lines (sings): "This is a world of equality for the whole a humanity, we nah like certain policy, oneness a we philosophy!".

Apart from the messages you put in your songs, which is important for people to hear, do you actively engage in any organisation, NGO or something?
Not really. I'm just trying to live and learn and pass on what I learn to other people, you know.

Is there anything else you do for a living besides music?
I see it like a farmer, you know... as a farmer, sometimes you reap more, sometimes you reap less. It's all about the work you put in. And you have to cultivate music; you have to cultivate your farm to grow. So I try to put as much time into my music as I can.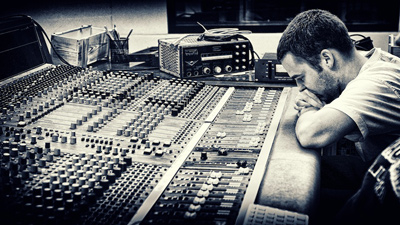 Will you be on tour anytime soon to promote your new album?
Yes. On Saturday [August 30th] we play the first show in the mountains of Switzerland and then Sunday [31st] we have the album launch in Zurich. Apart from that we have more tour dates coming up from end of September, October... Mainly Switzerland, at the moment we are focussing on Switzerland and then when we are done with that we have time for the rest of the world! (laughs)

Please come to Germany soon!
We'd love to come to Germany, we've been there before and it was nice every time!

A last question, Do Good In Life is out in a limited edition on 7''. Any other tracks on vinyl?
Yes, Power To The People is out on 7'' too and the whole album will be out as a double LP with three special tracks. They are not on the CD, only on the LP. It has even a download code included, so if you buy the double LP, you will have it digital and vinyl.

Thank you, that's it from me. Anything else you want to tell the people out there?
I just hope they will enjoy the record and I hope they get the chance to see it live and we can share the music together!