Concert Review: Elephant Man @ Twentyfive Club in Hamburg, Germany 2020
03/07/2020 by Gardy Stein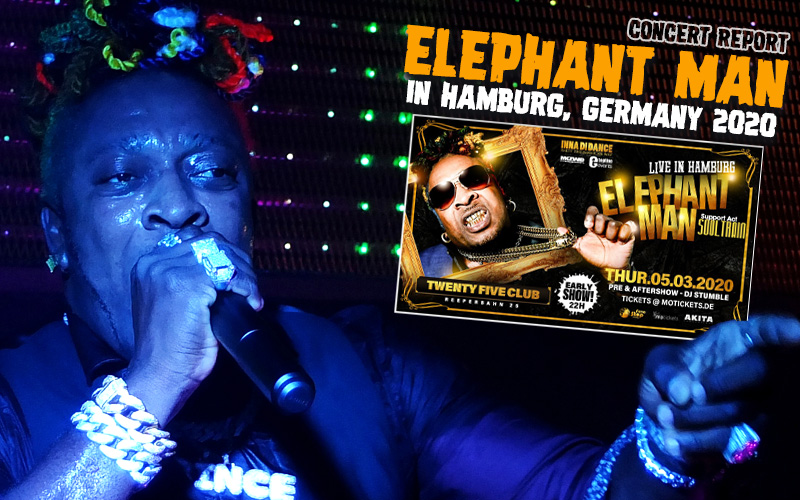 Elephant Man live in Hamburg! On his current tour, the Energy God visited the Twentyfive Club (March 5, 2020), brought into town by Inna Di Dance in collaboration with MKZWO and Topline Events.

It was announced as an early show, so people started to trickle in by 9:30pm, enjoying the view the club's balcony offered over the famous Reeperbahn. DJ Stumble played a fresh, diversified selection to which the dance floor gradually filled up, until, close to midnight, the warm-up act was announced. David aka Soultrain outta Berlin introduced himself with tracks like Blood, Mic Man or his latest release, Off Limits. With an impressive style and vocal performance, he set the mood right for who was about to come next: O'Neal Bryan better known as Elephant Man.
Entering through the backstage door, he passed through the trellis of raised mobiles that accompanied his way to the ground-level stage. From the beginning, he set a quick pace and, in between songs, sought an intimate, direct exchange with his audience, which by now had filled the club's maximum capacity of 400 by half. Asking them where they are from, he welcomed each and every one. "Big up Germany, Senegal, Gambia, Kenya, the whole African massive. Jamaica, Ghana - anybody here from Ghana? Me love Ghana! Were are you from? Somalia? Big up Somalia too!"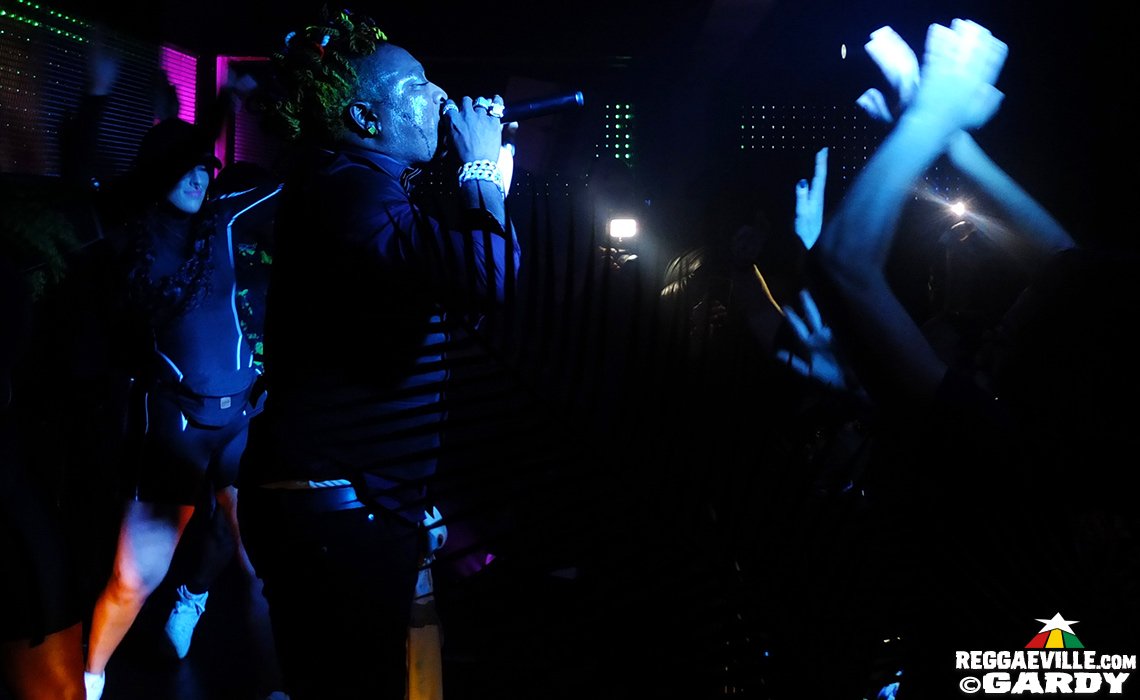 The riddims he had in store for us were sent out by DJ Kevin (who also did the backing vocals) in quick succession, making it hard to keep track. Jook Gal (Coolie Riddim), Nuh Linga (Look Gal Riddim), Haters Wanna War (Buzz Riddim), Nah Stray (Wipe Out Riddim) or Gully Creeper (Creeper Riddim) were among those presented and found favourable reception by the crowd, and Ele requested the appropriate dance moves.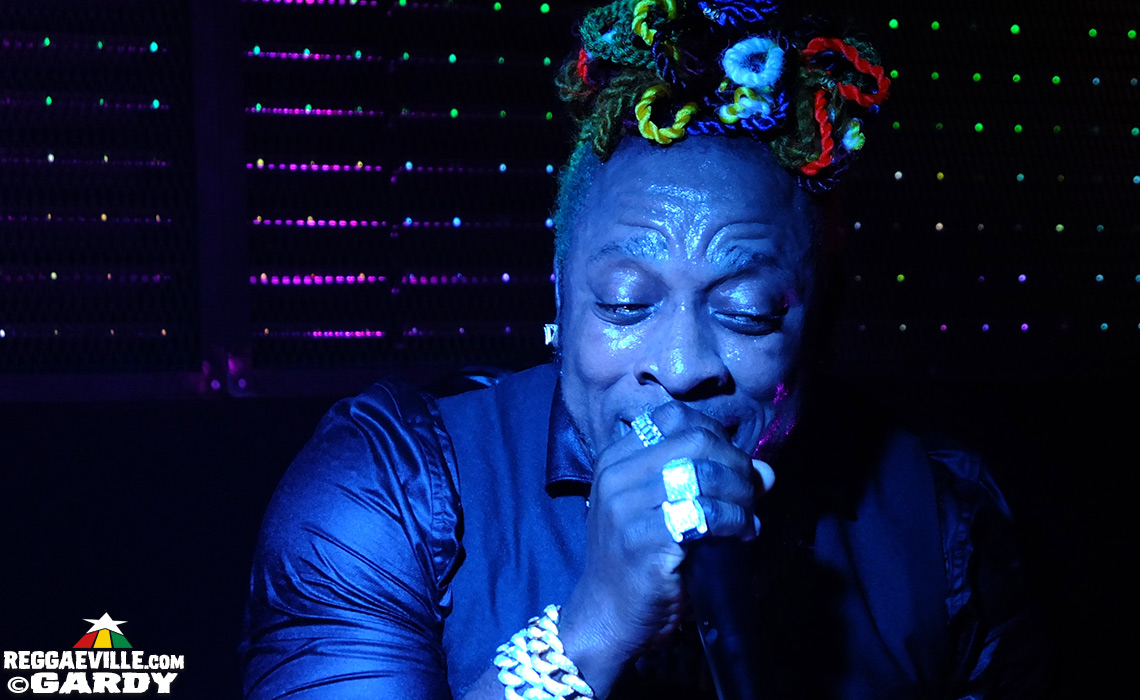 Parachute, Thunderclap, Propeller - you name it - ignited a dancing frenzy, heated up by a group of dancers up front who knew perfectly well how to move to the beats. In the second part of his performance, Elephant Man asked them to join him on stage during the song that celebrates Jamaican Dancehall DANCE culture like only one other: Signal Di Plane, bigging up dancers like John, Bogle, Keeva or Stacy who left their mark on the music in the form of unforgettable choreographies. Ele was visibly impressed that the girls around Lady Lis performed these dances flawlessly, and he asked for a big round of applause when the tune finished. "Germany, what a sermony!"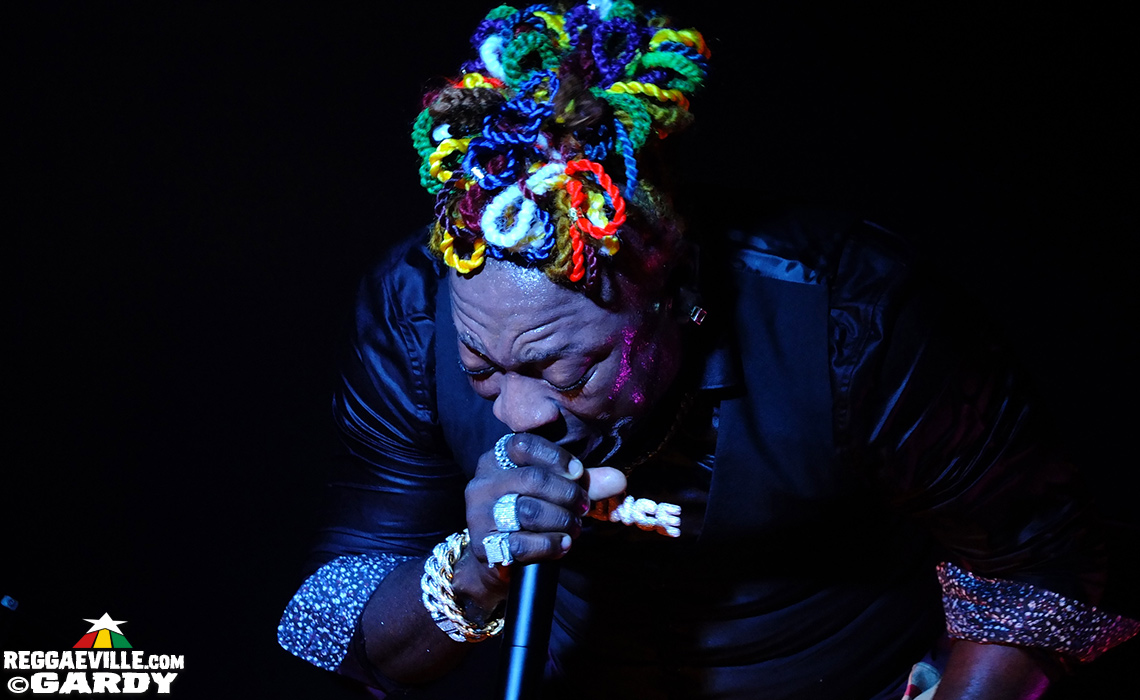 The vibes reached a climax with Pon Di River, the one other tune celebrating Dancehall dance to di maxx. Pulling up the song thrice, most of the people present moved in unison to Ele's lyrics "give them a run", perpetuating the fun family feeling of this event. A special livication to the ladies came with both Shake That Booty and the softer notes of the City Life Riddim in Let Me Be The Man.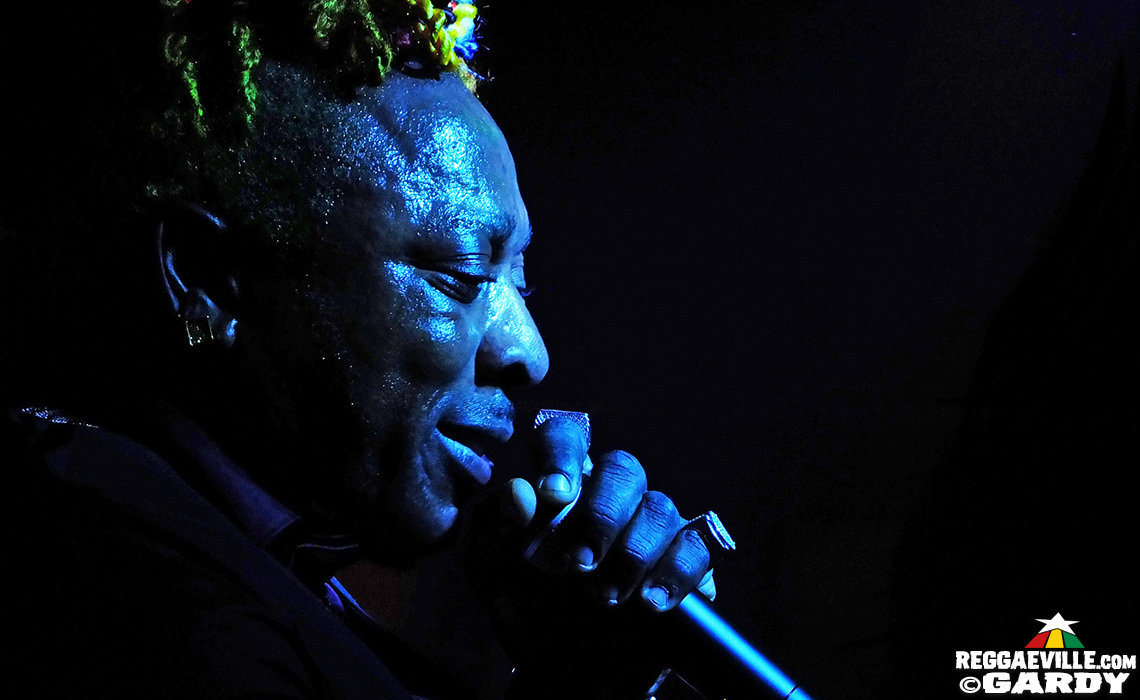 Next up, he paid tribute to his compatriots. With a rendition of Buju's Driver A, with a shout-out to Vybz Kartel and with the Golden Hen Riddim, he saluted all the great artists and producers who made Jamaican Reggae what it is today: a recognized international cultural treasure.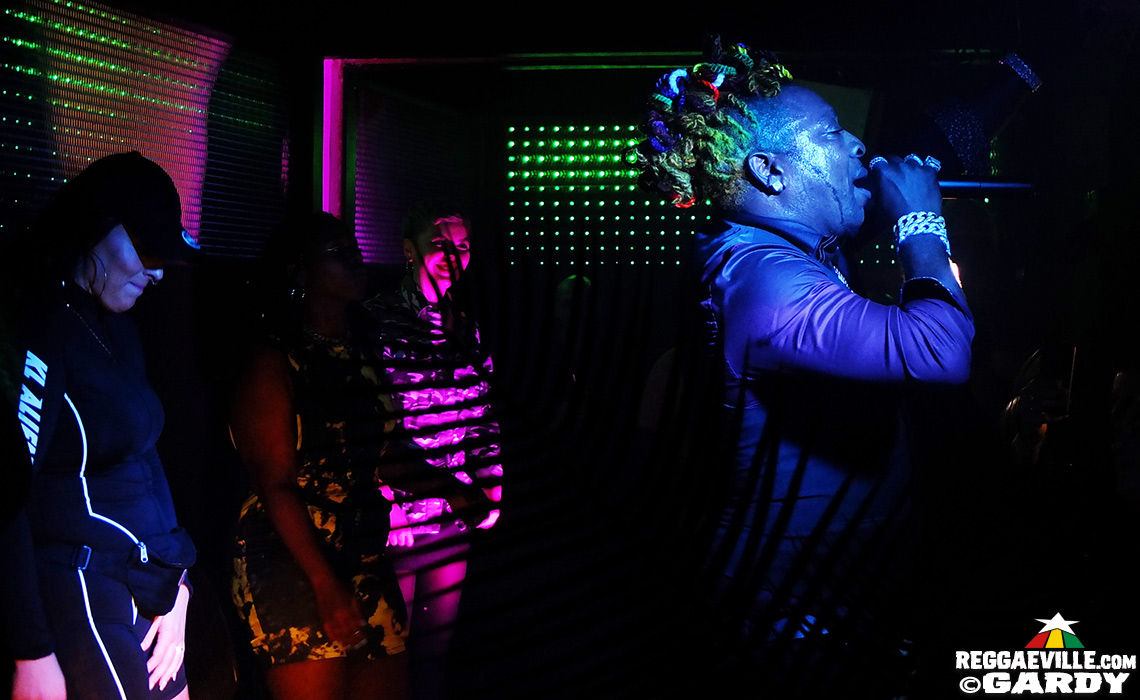 Locking fingers with a woman infront of him, the artist told her to meet him backstage after the show, only to ask in mock astonishment when a male voice protested "Oh, she's a wife?" It was this close-up humour that made this concert so special, giving everyone present the feeling of being heard and recognised.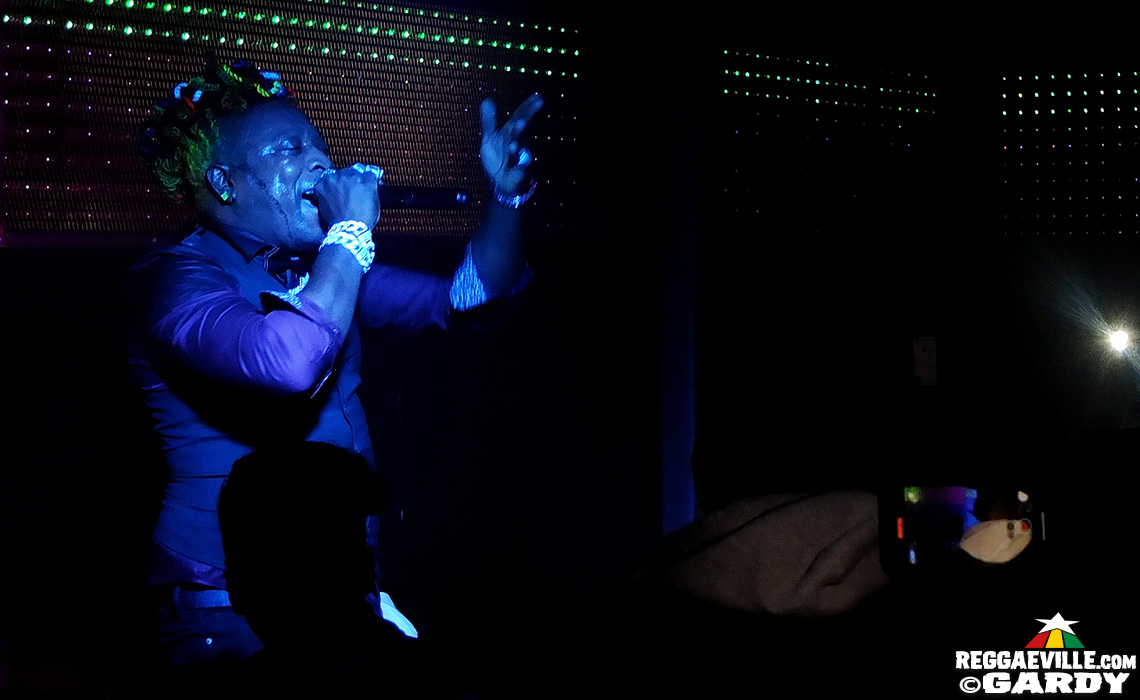 After about an hour on stage, the Energy God, drenched in sweat by now, waved a final good-bye and left to the notes of Bob Marley's Don't Worry, followed by One Love. After this, DJ Stumble took over once again, announcing that Elephant Man would be available for photos after a ten minutes break - but only for ladies! Many female fans took the opportunity to take a shot, while the aftershow-party took on a joyful shape on the dancefloor.
Big respect and thanks to those who made this exceptional night possible: Kingsley, Frank, Kevin, Akita Productions, DJ Stumble, u large!