Eek-A-Mouse in Stockholm, Sweden - One Man Survival EP
04/28/2021 by Press Release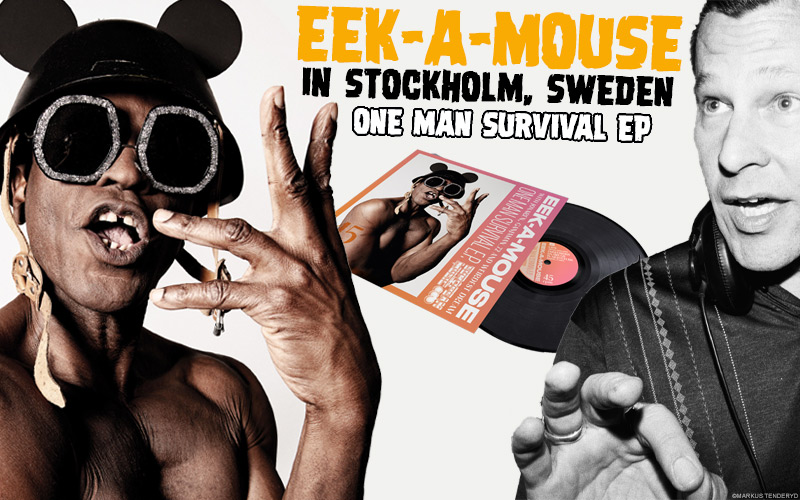 Eek-A-Mouse meets Joxaren in Sweden: One Man Survival EP
The tracks "Lips" and Professors on Drugs in Nightclubs are the result of the unlikely but somewhat natural collaboration between Swedish beat producer Joxaren and the legendary Jamaican dancehall singjay star Eek-A-Mouse.
Having spent periods of time in Sweden for the last three years, the singer came to stay more permanently in a suburb south of Stockholm during 2020. The news blew up fast when Swedish fans realised the rumors were true. Through common acquaintances, Joxaren was able to present a few musical sketches to Mouse, who liked the material and eventually came to record in Joxaren's studio in Hornstull. The tracks were also transformed into wicked remixes from fellow Stockholm producers Weirdest Dream, who made a psychedelic krautrock trip out of Lips, and Ganjaman_72, who welded his baddest breaks around Professors on Drugs in Nightclubs to deliver a floor-shaking Drum'n'bass epic.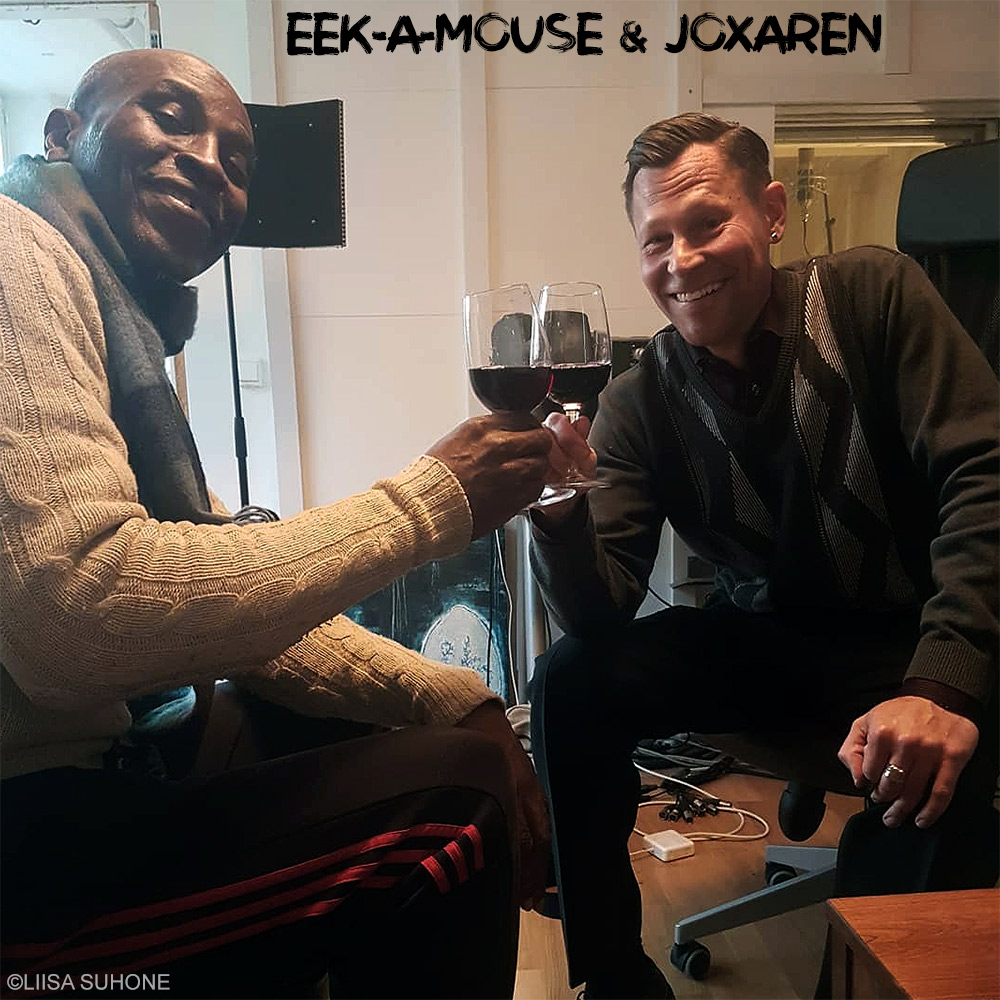 Joxaren (born David Giese in Uppsala, Sweden 1973) has been active on the indie music scene since the 80s, involving in punk, dub, industrial, dance, folk and hip hop projects through the decades. Since 2007, his alias Joxaren has focused on the more dancefloor-oriented variations of contemporary Romanian, Albanian and Bulgarian music, performing and recording in Tirana and Bucharest as well as all over Europe. Joxaren was also a key figure in the Swedish-Finnish Skweee music movement, peaking in global attention around 2010.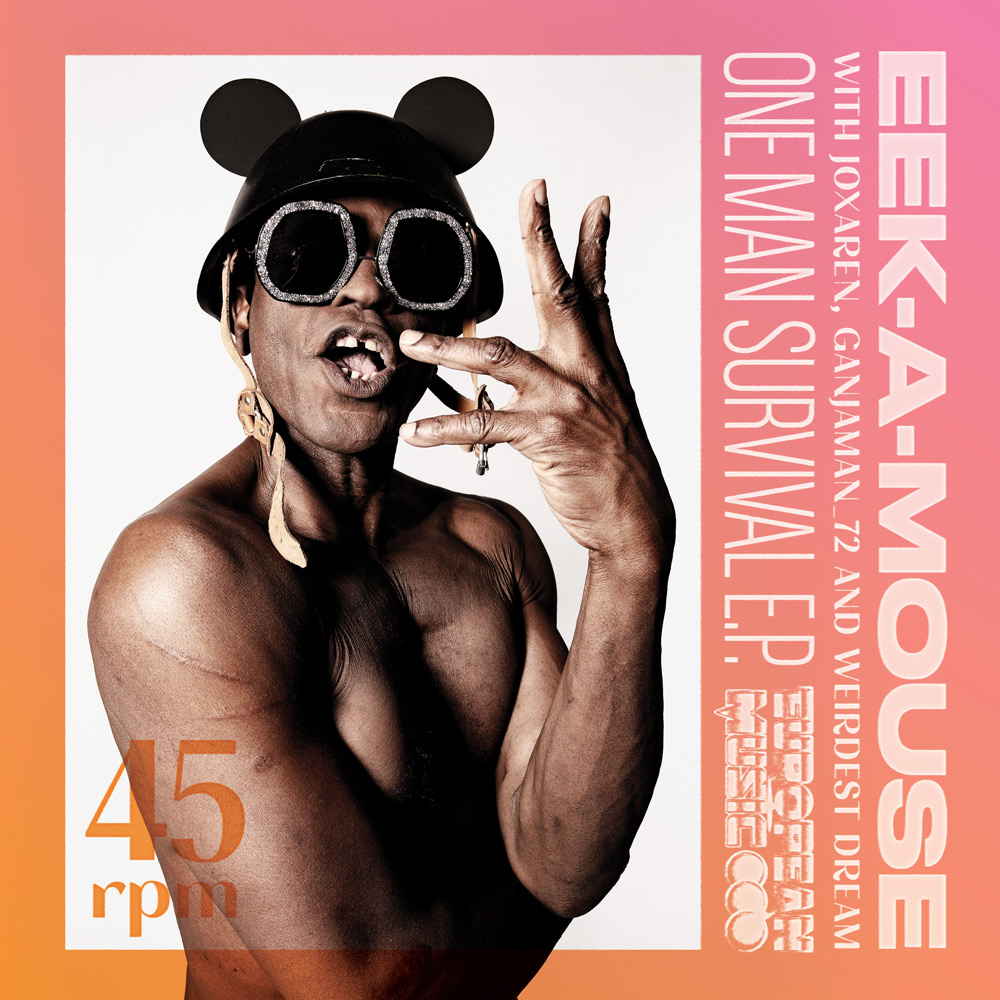 As a club DJ in the 90s and 00s, Giese has been a long-time fan of Eek-A-Mouse spinning his immortal hits on countless occasions, so the event of making an original recording with the Jamaican entertainer was a huge dream come true. Both artists involved in this project have been putting quite a bit of effort in stepping outside the expected boundaries of their respective genres throughout the years.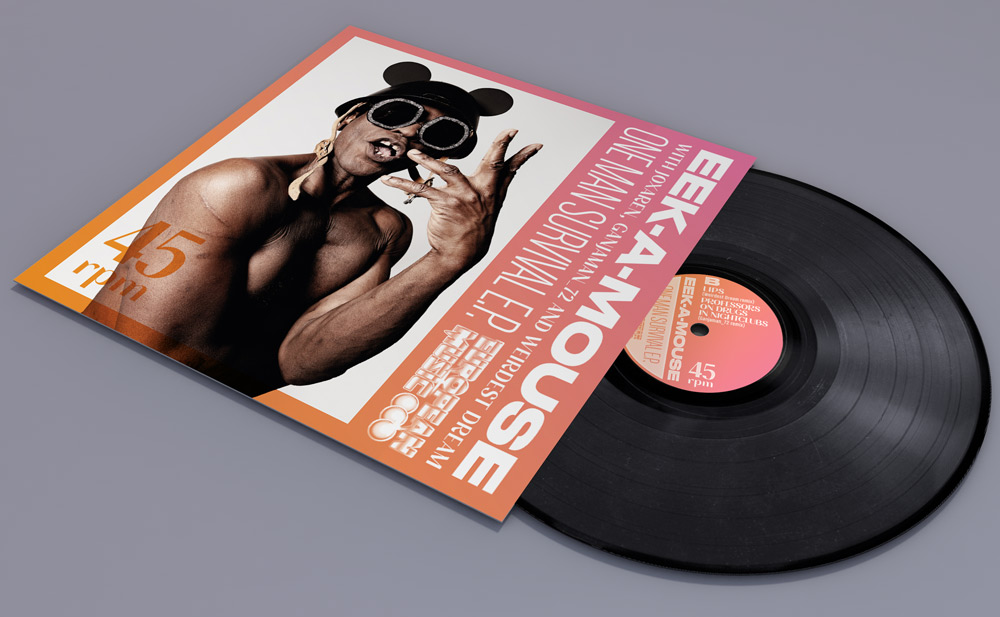 The EP will be out on May 28, 2021 on all digital outlets plus a limited Vinyl edition (250 copies) is now available for pre-order @ Bandcamp.com
EEK-A-MOUSE - ONE MAN SURVIVAL EP
1. Lips (Original version by Joxaren) [listen here]
2. Professors On Drugs In Nightclubs (Original version by Joxaren)
3. Lips (Weirdest Dream remix)
4. Professors On Drugs In Nightclubs (Ganjaman_72 remix)
5. Joxaren - Free Hugs Riddim (digital release only)
6. Joxaren - Time Machine Riddim (digital release only)