Review
Album Review: Paolo Baldini Dubfiles meets Dubblestandart
07/01/2020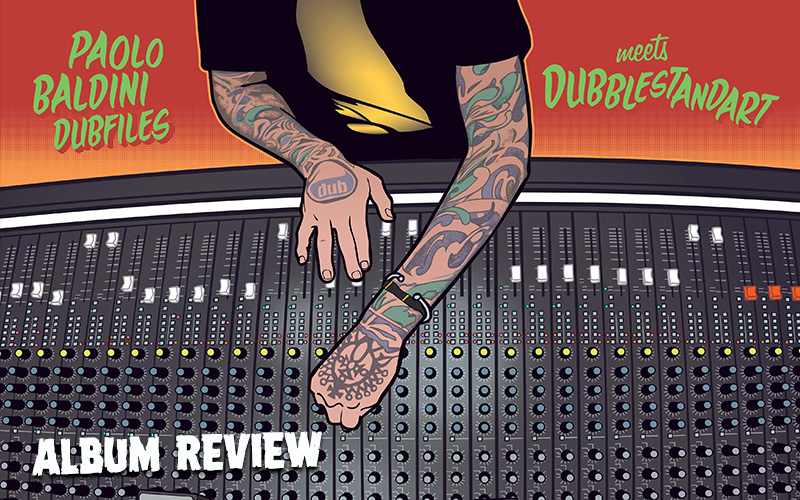 With Covid-19 putting a clamp on the music scene, addicts are currently confined to visiting the vaults of stored sounds. However, for those who have exhausted their trip down memory lane and are in search of some new and exciting sounds, Paolo Baldini is the man.
In this 12-track compilation, Italy's Baldini links with near neighbour's Austria's Dubblestandart, providing a quality fusion of dub reggae that's heavy on techno-soaked echo effects.
Baldini's latest produce is but another storey on the reggae building, as it takes on contributions from artists that first emerged during the genre's 'golden era', like Lee Perry, Marcia Griffiths, Steel Pulse and Burning Spear. But it is nevertheless novel, as Dubblestandart's Paul Zawilensky pens – with the aid of his crew – the majority of the set's tracks, whilst Baldini characteristically excels on the production and re-mixing duties.
Though all tracks have their merit, the contributions of Perry and the late Ari Up to the closing track Island Girls, may well be the standout, as it merges sweet sounds from the past with more modern influences. Though not a patch on the original, Fly Me To The Moon (as covered by Spear, Sinatra etc.) will also evoke positive reviews. But the millennials may well disagree and opt for Anthony B's embellished input to the extended Dem Can´t Stop From Talk or Up's crystal-clear vocals on the assorted sounds of Soulmate.
Baldini's DubFiles Meets Dubblestandart is a must for dub aficionados. So, if you want to banish the coronavirus blues and go Dub Crazy, then this is the job for you.
---
Release details
Paolo Baldini Dubfiles meets Dubblestandart - Dub Me Crazy
DIGITAL RELEASE / CD / VINYL [Echo Beach]
Release date: 07/10/2020
Tracks
01. Intro
02. Dub Realistic
03. Let It Flow feat. Tanice Morrison
04. Babylon The Bandit
05. Holding You Close feat. Marcia Griffiths
06. Blackboard Jungle feat. Lee Scratch Perry
07. Fly Me To The Moon
08. Dem Can't Stop We From Talk feat. Anthony B
09. Marijuana Dreams
10. Soulmate feat. Ari Up
11. Chrome Optimism feat. David Lynch
12. Island Girl feat. Ari Up & Lee Scratch Perry
VINYL
Side A
1. Intro
2. Dub Realistic
3. Let It Flow feat. Tanice Morrison
4. Holding You Close feat. Marcia Griffiths
5. Chrome Optimism feat. David Lynch
Side B
1. Fly Me To The Moon
2. Marijuana Dreams
3. Soulmate feat. Ari Up
4. Blackboard Jungle feat. Lee "Scratch" Perry
Featured artists
Anthony B
/
Lee Scratch Perry
/
Marcia Griffiths