Review
Album Review: Dubblestandart - Woman In Dub
06/21/2013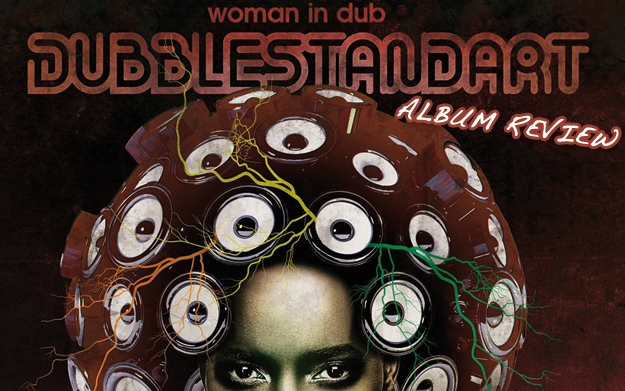 Dub deconstructs and reconstructs reggae. Its sheer unlimited creativity, paired with knowing thoughtfulness, has always made it a catalyst for the development of reggae music in particular and musics in general. Worldwide. That is the context and tradition in which Woman In Dub is embedded, the latest album project of Dubblestandart.

Dubblestandart is a group of four musicians founded in Vienna, Austria. Since 1988, they have been releasing dub productions. They really don't need to be introduced to dub fans, and those that aren't might well have seen them live on international stages as the backing band for Lee "Scratch" Perry, Dillinger, and many others. Woman In Dub is their thirteenth album. It exclusively features women on vocals and draws from lover's rock, dub poetry, R'n'B, and even indie pop. Their aim this time: to question stereotype role models. The selection of tunes featured reflects that in a congenial way.

While the vinyl version of Woman In Dub comes with just eight tracks, the CD and digital versions include fifteen. The digital version features eight bonus tracks on top of that. First up to be dubbed is Chezere's Another Life. The singer from Barbados is usually active in house, electronica, rock, and acid jazz, according to her facebook profile. Another Life is pure roots reggae, and Dubblestandart leave enough room for her honey-sweet vocals, using dub effects directedly to accentuate rather than break down the structure of the underlying song. Think Dubtonic Kru's last album Evolution here, which functions similarly. It is dub and instantly recognizable as such, but the songs transport a message that doesn't only lie in the music. Marcia Griffiths' golden voice is even more in the foreground of Holding You Close, a classic and laid-back lover's tune. Amanda Bauman's Slow Motion is an example for a more alienated song.

And so it continues: one gem after the other. Some are instant pleasers, others take a bit of time to catch on to. All tunes have been mixed with tremendous love to detail, so Woman In Dub is anything but a fleeting star. The deeper you dig into it, the more you'll discover. This outstanding album offers true musical treasures to enjoy, to dance to, to learn from, and to fuel debates.


---
Release details
Dubblestandart - Woman In Dub
CD / DIGITAL RELEASE / VINYL [Collision]
Release date: 06/21/2013
Tracks
CD 1
01. Another Life (feat. Chezere)
02. Holding You Close (feat. Marcia Griffiths)
03. Slow Motion (feat. AmA)
04. With Music We Communicate (feat. Coshiva)
05. Don`t Worry What The People Think About
06. I`m A Warrior (feat. Sari Idana)
07. Broken English (feat. Kira Nathaniel)
08. Soulmate (feat. Ari Up)
09. Find Your Love (feat. Chezere)
10. Trigger (feat. AmA)
11. I Got Live & Love (feat. Caron Wheeler)
12. Stay Calm & Carry On (feat. Hoda)
13. Stay Calm (Sulphur Dub)
CD 2
01. Ultramarine Dub
02. Another Life (Robbie Ost Remix)
03. Summerrain (Robbie Ost`s Acoutisc Version)
04. Another Life (Dubblestandart Dub)
05. Soulmate (Adrian Sherwood Remix)
06. Broken English (Dubblestandart Dub)
07. Broken English (Adrian Sherwood Dub)
08. Golden Life (feat. AmA)
09. With NMusic We Communicate (TL Remix)
10. Slow Motion (Infernal Devices Remix)
11. Les Jours (feat. Jessica Mcintyre)
12. Soak Up The Fun (The Reggae Version)
Featured artists
Marcia Griffiths