The Reggae Sounds Under Your X-Mas-Tree 2018
12/14/2018 by Gardy Stein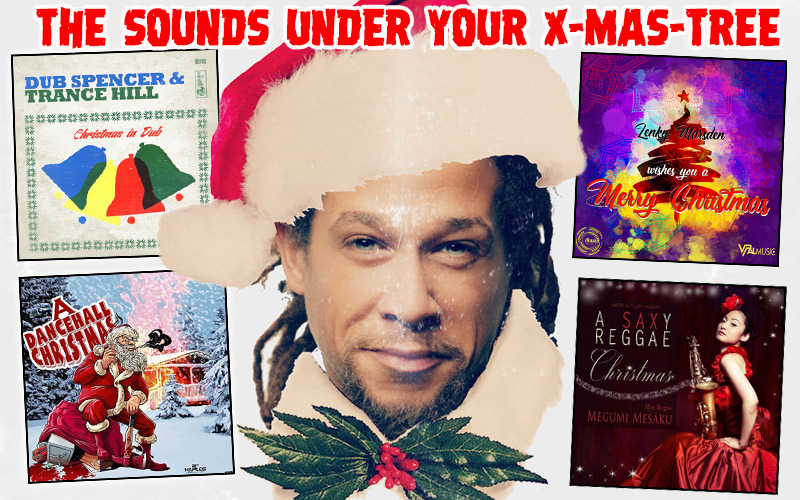 Have yourself a merry Reggae Christmas!

To make sure that you'll be able to enjoy your favourite musical genre during the holiday season, Reggaeville made a thorough X-Mas-Soundcheck. We discovered a wide variety of releases that we want to share with you, and, rest assured, there's something for every taste!

Let's start with a cozy release by Steven "Lenky" Marsden. Merry Christmas comes with four original tracks by Richie Stephens, Jay, Lymie Murray and Hezron, as well as a smoochy instrumental of This Is Christmas. Biggest surprise here is a Dancehall version of The Nutcracker, an innovative idea that makes you wish for a whole musical of that stuff!

Those who like it traditionally might enjoy listening to A Very Dubby Christmas, a new release by New-York-based Predator Dub Assassins. In ten tracks, they present a mix of traditional Christmas carols (e.g. God Rest Ye Merry Gentleman or the inescapable Silent Night) and modern hits such as the equally unavoidable Last Christmas or Jingle Bell Rock; a song that sticks out is the touching Christmas Time. All in all a Reggae-infused, mellow listening experience that's not very "dubby", however.

An album that keeps the promise the title holds is Christmas In Dub by Dub Spencer & Trance Hill. The Swiss quartet delivers twelve tracks with amazing instrumental precision, and their fine-tuned arrangement as well as interesting twists and turns in melody and beat make this release a true sonic jewel (and our pick of the bunch!).

Another new release is A Saxy Reggae Christmas by Mafia & Fluxy; however, unless you really like smooth Saxophone sounds played by a beautiful Megumi Mesaku, the tracks chosen are a little over-used and, despite a fine Reggae-arrangement, a bit boring.

After all that relaxation now, how about a little Dancehall? With Jahmiel, Bugle, Tommy Lee Sparta and Vybz Kartel, some big names are on the playlist, but most songs date a few years back, though, and make us wonder where the truly fresh seasonal music of this genre is.

Whether you throw in a CD, play a record or sing yourself with family and loved ones - we wish you a peaceful time filled with special moments and music!