Stony Hill - A Conversation With Damian Marley @ Grammy Museum April 18th
04/10/2017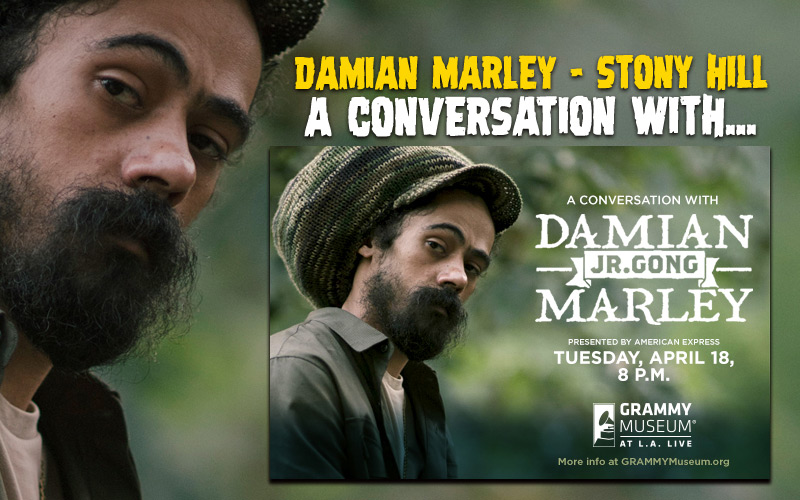 This summer three-time GRAMMY winner Damian "Jr. Gong" Marley will release his latest studio album Stony Hill, featuring Caution, Nail Pon Cross, and R.O.A.R. In April the music video for the latter song will be exclusively released via TIDAL.

The GRAMMY Museum is thrilled to welcome Damian "Jr. Gong" Marley to the Clive Davis Theater for an intimate conversation on his forthcoming new album Stony Hill, moderated by Scott Goldman, Vice President of the GRAMMY Foundation. The evening will also feature an exclusive first listen to select tracks off of Marley's new album. Tickets are $20 and can be purchased @ AXS.com

Date: Apr 18 , 2017 - Doors: 7:30pm - Show: 8:00PM

The youngest son of reggae legend Bob Marley, Damian Marley earned his place in music history when he became the first-ever reggae artist to win a GRAMMY outside of the reggae category, winning for Best Urban/Alternative Performance for his hit single "Welcome To Jamrock." His acclaimed 2005 album of the same name won the GRAMMY for Best Reggae Album.