Review
Album Review: Razoof - Jahliya Sound
11/16/2013
by Gardy Stein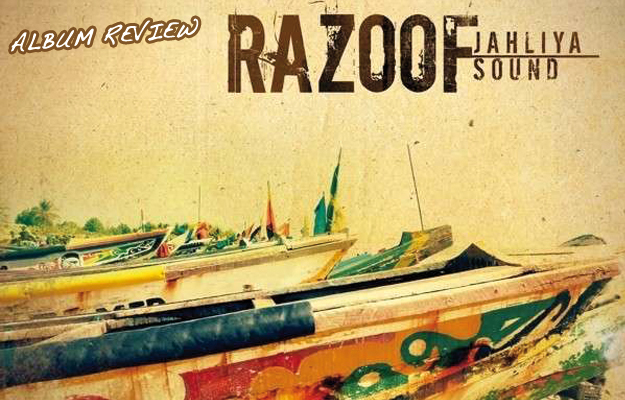 To be honest, prior to my assignment to do this review, I have never heard of this man, let alone his music. Since, after diligent research, this proves to be quite a shortcoming in my cultural education, it's good to close this knowledge gap now.

Razoo
f (a contraction of his nickname Ras Uwe, from his given name Uwe Lehr) started out his musical career as a drummer in Cologne. Yes, you are right if that rings a bell. And indeed, Gentleman was one of the artists he shared stage with, as well as Patrice and Don Abi, who even features on the present album with an unspectacular Be One.

Having fallen in love with Reggae & Dancehall, Razoof began DJing and producing in the early 90s. He then took a substantial detour in electronic music, publishing two albums with Solar Moon and even launching his own label called Nesta, which ushered several celebrated releases to the dance floors worldwide.

However, the Reggaemylitis had taken firm hold on him, so that Jahliya Sound can be seen as an outburst of this sweet contagiosity. Illustrious names are assembled on the 16-track-album. Starting off with the ear-catcher Keep The Faith, Naptali implores us to stay focused and do the best we can. This is an advice that subsequent Luciano has apparently not really heeded. His performance is a bit disappointing, both vocally and lyrically, given his otherwise excellent output. Likewise – being in full-swing complaining-mode right now – the first contribution of Cornel Campbell alongside Lone Ranger is an altogether uninspired affair. I mean, how often have we heard phrases like "No man is an island, no man stands alone." or "We must stand together like a bird of one feather."?

But that's about it in terms of criticism. All songs are solid creations, including well-arranged horns as well as surprising guitar-riffs and drum-rolls that will delight the ears of classical Reggae fans as well as supporters of diversity. The title-track, for instance, takes us to Gambia, where part of the album was inspired and recorded. Pa Bobo Jobarteh adds a welcome world-music-flavour by playing the traditional Cora and singing in Mandinka, which might sound foreign and at times disharmonic to non-African ears, but in fact is an expression of a musical culture thousands of years old.

Not old at all are the contributions of upcoming artists such as Jaqee, Sebastian Sturm, Dactah Chando and Stikki Tantafari, who represents a young Jamaica (besides Gambia and Germany the third hatchery of the present work) along with his more established compatriot Lutan Fyah. All five of them add conscious lyrics and refreshing styles to the album, making me want to hug Razoof with glee for these choices.

After the "new generation" thus had their say, Cornel Campbell is back with his vocal prowess on Free Up Di People, in which a haunting – what now... Rabab? Huka? – stringy instrument defines the beauty of the tune. Last but not least, the Birdsong has to be mentioned, as the characteristic voice of Mykal Rose catapults me directly back to my first Black Uhuru concert. And this is an experience I gladly dwell on.

So should you! Jahliya Sound is a great piece of work, coming up right on time to take its place under the Christmas tree of your loved ones.


---
Release details
Razoof - Jahliya Sound
CD / DIGITAL RELEASE [Poets Club Rec (Intergroove)]
Release date: 11/15/2013
Tracks
01. Keep The Faith feat. Naptali
02. Do The Best You Can feat. Luciano
03. Life Is A Journey feat. Jaqee
04. Tengo Que Vivir feat. Dactah Chando
05. No Man Stand Alone feat. Cornell Campbel & Lone Ranger
06. Take Me To The Rotts feat. Sebastian Sturm
07. When You Say feat. Stikki Tantafari
08. Free Up Di People feat. Cornel Campbell
09. Birdsong feat. Mykal Rose
10. You Say This feat. Lutan Fyah
11. Be One feat. Don Abi
12. Jaliyaa feat. Pa Bobo Jobarteh
13. Keep The Faith (Version)
14. No Man Stands Alone (Version)
15. Take Met o The Roots (Version)
16. Free Up Di People (Version)
Featured artists
Lutan Fyah
/
Luciano
/
Mykal Rose
/
Sebastian Sturm
/
Cornell Campbell
/
Naptali
/
Jaqee
/
Dactah Chando