Review
Album Review: Dactah Chando - Ansestral
03/07/2016
by Gardy Stein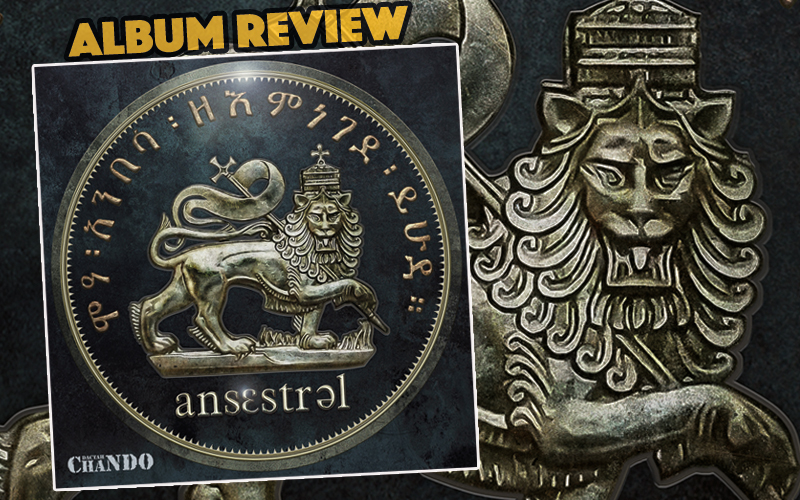 With a springing charge of positive vibes, Antonio Fernando Bethencourt Sosa aka Dactah Chando lets us in on his third (or fourth, depending on your definition of release) album Ansestral. Hailing from the Canary Islands, the unique blend of African, Hispanic and even Latin American influences is clearly audible in the ten tracks produced by Achinech Productions. After Lengualerta's Aurora, this is the second time that I am handicapped in the understanding of lyrics by my relative ignorance of Spanish (this has to change urgently!), but the music speaks for itself, and loudly so: suffice it to say that it has been recorded, produced and mixed by Umberto Echo.

The video to the first song Positivo has already gone viral, and its message is understood without a lot of translation. As is I Chant, an acknowledgement of Rastafarian lifestyle, celebrating it with rolling drums and horn section. The instrumentals contributed by the likes of Manu Garcia (drums), Giuseppe " BigFinga" Coppola (drums and percussion), Morry "Da Baron" v. Korff (bass), Frank "Pollensi" Pollak (keys), Ferdinand Kirner (lead guitar), Hannes Beblo (saxophone), Daniel Noske (trumpet), Roman Sladek (trombone) and Umberto Echo himself (bass, guitar, keys, percussion) are in fact one of the album's biggest strengths. These people know how to do Reggae!

While Vive is an excursion into the digital realm, Historia is a carefully crafted, Dub-inspired piece on which Chando sings about the riches of African history. To me, this is the track that perfectly captures the spirit of Ansestral, evoked in album name and cover-image (which shows the seal of the Ethiopian Emperor, taken from a coin). Another serious tune, Peligro warns us about the dangers of the material world - lovely, these trumpet patterns! On an angry, gloomily flaring riddim that doesn't really seem to fit to its subject comes Alto Grado, the first ever Ganja tune of the Dactah.

Joy and danceability are back in Ahora Es Tiempo and Amaneciendo, which welcomes the new day dawning, the victory of light over darkness. Of course, we can't leave out love (Yo Para Ti) and the youths: in Spanglish code-switching, My Yut gives encouragement to the next generation.

A nice addition throughout are the backing vocals of our beloved Sara Lugo, an artist that should have stepped up for a combination as well. The diversity factor might indeed have been raised a bit by one or two features, but for devoted fans of the Dactah, his charismatic voice will certainly be enough. With this solid Roots production, Chando (who is a passionate surfer, by the way) smoothly rides the waves of traditional Reggae – get charged!
---
Release details
Dactah Chando - Ansestral
DIGITAL RELEASE [Achinech Productions]
Release date: 03/07/2016
Tracks
01. Positivo
02. I Chant
03. Alto Grado
04. Vive
05. Historia
06. Ahora Es Tiempo
07. Peligro
08. Amaneciendo
09. Yo para Ti
10. My Yut