Review
Review: Culture - Children Of Zion (The High Note Singles Collection)
05/14/2021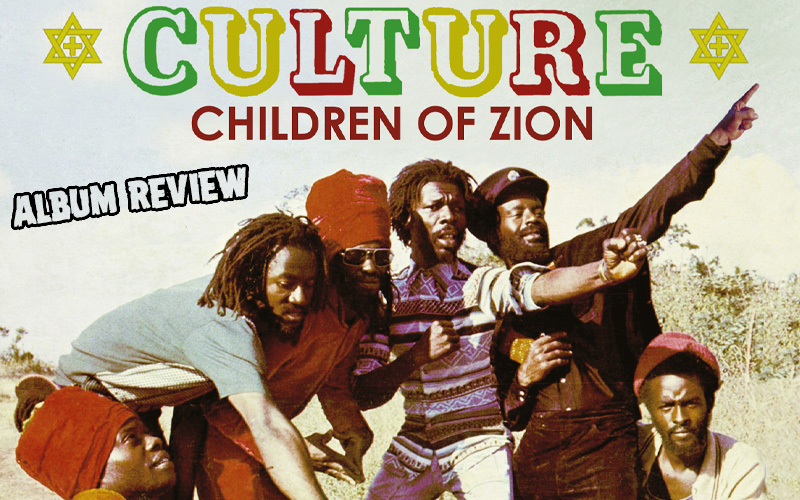 Throwback to August 2006: Having just checked our luggage into the plane's hold at Dublin Airport, en route to yet another double dose of Culture 'live' in concert, my phone rang to say that their main man Joe Hill had dropped dead outside his hotel, at the band's Berlin bus stop. Though Culture's European tour persisted under the sturdy guardianship of Hill's son Kenyatta, suffice to say that it's never really been the same since. Well, given Hill's sonorous tones, classic compositions, biblical motives, imposing stage presence and flashy outfits, how could it be?
Hence, to hear that Doctor Bird at Cherry Records was releasing a whopping 38 Culture tracks, with a play time of over three and a half hours long, was a source of such excitement that not even Covid-19 could stem the eager anticipation. And the wait has been worthwhile.
The first two discs of this long overdue triple CD set collect the 'A' and 'B' sides of all of the group's Jamaican 7" and 12" High Note singles, with disc 3 being comprised of some rare and previously unreleased 12" mixes that have been resurrected from the vaults. In fact, the package contains 20 tracks that are new to CD format and includes five previously unissued 12" mixes – Children of Zion (also known as Children of Israel), Free Again, Hola Mount Zion, Play Skilfully and the wonderfully edgy accusatorial track entitled Tell Me Where You Get It.

Though this compilation is devoid of any of the material recorded in Culture's early days with Joe Gibbs – whose relationship with Hill was terminated over reggae's perennial problem with royalty payments – it does present some of his finest work with the renowned producer Sonia Pottinger (aka Miss P.). This work was completed in the latter phase of the 1970s, when Culture was estimated to be the best-selling roots and culture act in the world. Indeed, so successful was their status at this time that (Sir!) Richard Branson, the English business magnate, recruited the (then notorious) leader of the punk rock movement – the Sex Pistols' Johnny Rotten – to accompany him to Jamaica in pursuit of Hill's signature for his Frontline label. Having secured same, the punk rock movement lapped up Culture's produce, serving to fuse the relationship between (initially sceptical) Rastafarian reggae adherents and the angry disaffected punk rockers. Thereafter, Culture's reputation and popularity grew, as they proceeded to enjoy house guest status with the legendary John Peel at the BBC.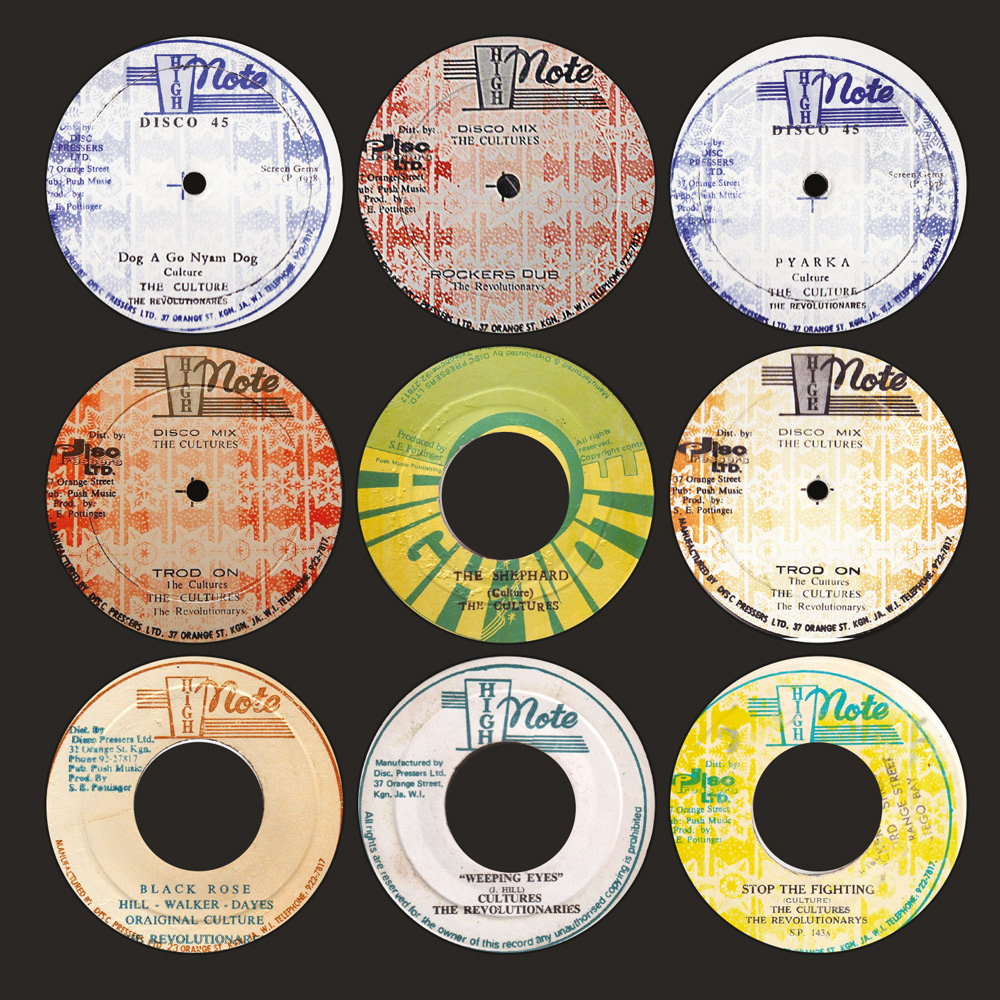 This new package is peppered with tracks that listeners will be familiar with from the three Pottinger issued vocal albums (i.e. Harder Than The Rest, Cumbolo and International Herb), together with the dub set based upon the first of these releases – the fourteen 7" and 12" singles that comprise the first two CDs in the package. Fortunately, there were enough unissued disco mixes at recording time to enable Doctor Bird to be able to fill the package's third CD. But don't be fooled by the 'filler' categorisation, as some will find this part of the package to be the sweetest. For example, it includes an alternative 12" mix of Pyaka, which may not match the Nighthawk's release of the same song for pathos, but far surpasses it – and the version on the Baldhead Bridge album - for duration and sound effects in dub.

The format adopted on the first 2 CDs in the set is predominantly one of Culture's track followed by the dub version, courtesy of the Revolutionaries – Miss P.'s backing musicians, that include the omnipresent Sly Dunbar and Robbie Shakespeare. For example, CD 1 opens with the (hugely successful in sales' terms) Work On Natty and Stop The Fighting (aka Stop The Fussing And Fighting), to be immediately followed by the Revolutionaries' dub versions thereof. Though I must admit that I thought someone had changed the music when (Hill's alias) Grandpa Culture kicked in with Production Something (on Discs 1 and 3), representing Hill's short-lived excursion into deejaying. But truth be told, all 38 tracks here are to be cherished for their musical quality, with special mention due to the (extended) title track (on Disc 3) of Children of Zion, for its lovely, lazy, lingering, lullaby effect.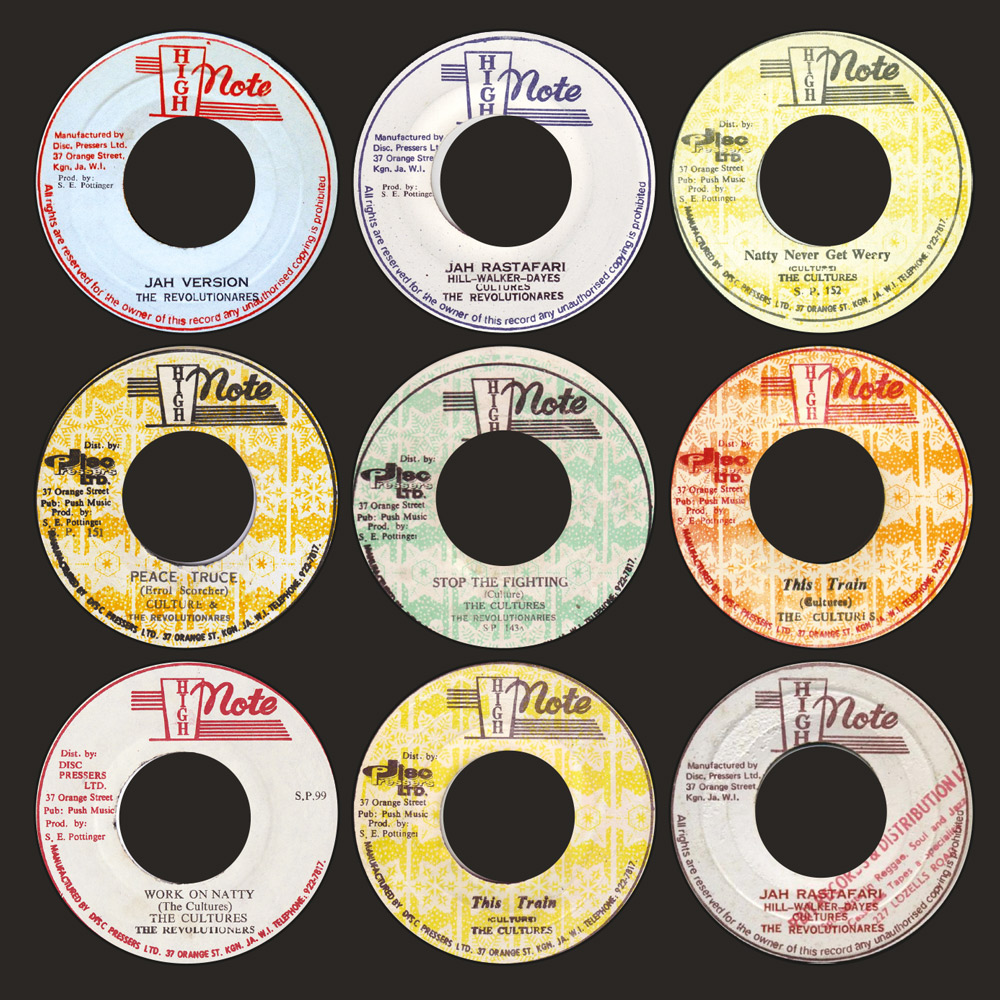 A surprising omission from the package is the Culture anthem International Herb. Though this surprise can't compare with that of its 57-year-old author being laid low by liver cirrhosis, courtesy of alcohol abuse. Indeed, posthumous revelations regarding Hill being easy to anger and for wandering in alcohol-induced stupors, unaware of his surroundings, serve to confirm that even the most successful humans have their demons. To his credit, it should also be recalled that Hill's parting words on earth (to his wife and son) were 'your father was not a lazy man'. For one who started singing (in church) at the ripe young age of 6, proceeded to release 22 albums and tour extensively across continents, one could only reply 'Too true Joseph, well done and thanks'.
Of course, this track omission also raises the relishing prospect of further riveting releases on the Doctor Bird/ Cherry Red label. Assuming these releases are of the same rare vintage as this 3-CD package's content, they will surely surpass VP's 2012 Culture anthology and their follow up 2017 Two Sevens Clash double CD release in the popularity stakes.
Interestingly, the package also references Studio One Coxsone Dodd's 1972 rejection of Hill, probably on account of Dodd's retention of the similar sounding - but then still unsuccessful - Burning Spear. Noteworthy it is then that in the same week that Hill dropped dead, Spear should take to the stage at the (2006) Chiemsee reggae festival in Germany to pronounce on his regret at the passing of the legend and the fact that Culture's sound was the closest of all to his own (prompting my good wife to turn to me saying: 'that's what you always say Gerry'). Of course, the latest (good) news on the Spear front – courtesy of Amy Wachtel' 'Rockers' Arena' - is that Spear is alive and well, re-evaluating (post-Covid) live performances, laughing heartily and often and (somewhat surprisingly, given his reticence on many 'political' matters) 'going public' with a pro-vaccination stance.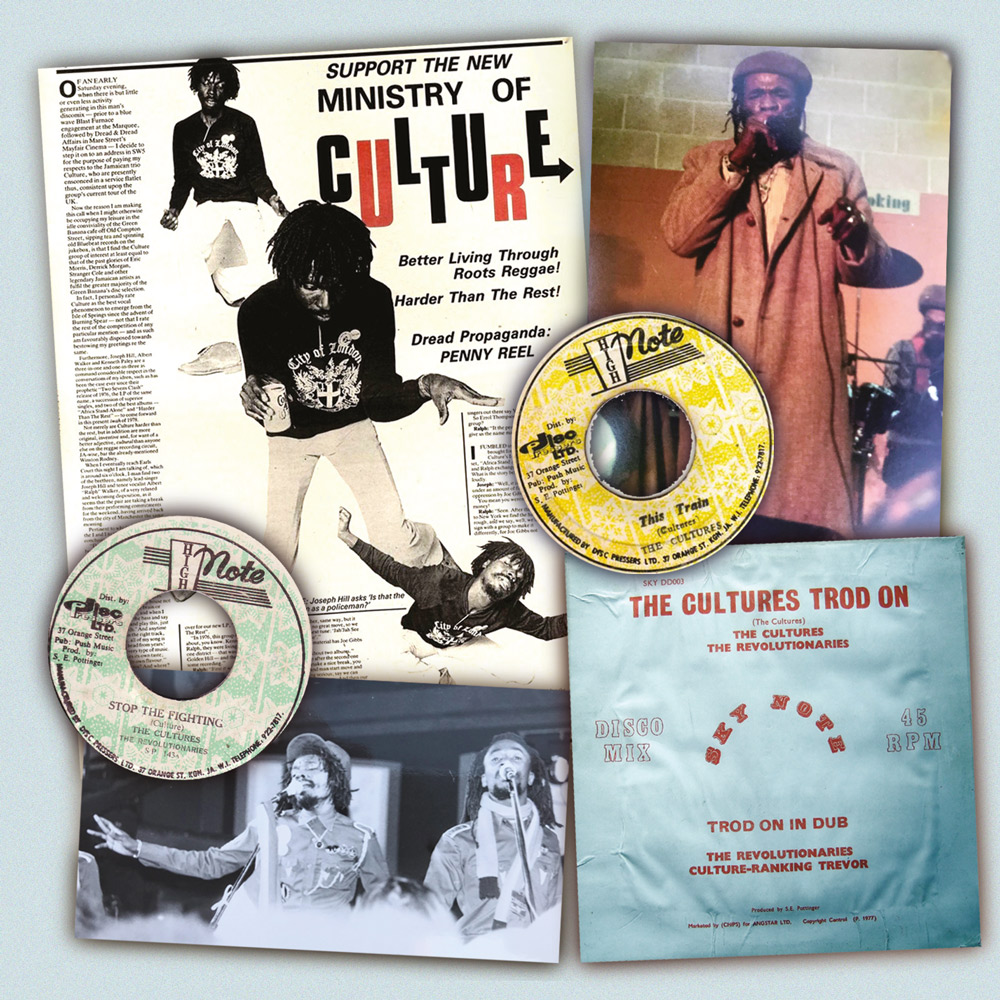 This review should also acknowledge the wonderfully informative and colourful 16-page booklet that accompanies the 3-CD release. It includes the work of a team of 13 photographers, enabling usage on the package's cover of a rare Culture photo, showing their link-up with roots reggae fellow-travellers The Abyssinians. It all feeds into the booklet's conclusion that the package will 'surprise and delight everyone'. Well, whatever about 'everyone', no one is removing it from my soundsystem for the better part of 2021. Play on Joe – me love it.
---
Release details
Culture - Children Of Zion (The High Note Singles Collection)
3CD [Doctor Bird]
Release date: 05/14/2021
Tracks
DISC ONE
01. Culture - Work On Natty
02. The Revolutionaries - Natty Dub*
03. Culture - Stop The Fighting*
04. The Revolutionaries - Fussy Dub*
05. Grandpa Culture - Production Something*
06. The Revolutionaries - Production Dub*
07. Culture - Trod On (12'' mix)
08. Ranking Trevor & The Revolutionaries - Rockers Dub (12'' mix)
09. Culture - Dog A Go Nyam Dog (12'' mix)
10. Culture - Pyarka (12'' mix)*
11. Culture - Down In Jamaica (12'' mix)
12. The Revolutionaries - Cultural Rock Aka Garvey Rock (12'' mix)*
13. Culture - Black Rose (12'' mix)
DISC TWO
01. Culture - This Train*
02. The Revolutionaries - Dubbing Train*
03. Culture - Mind Who You Beg For Help (12'' mix)*
04. Culture - Natty Never Get Weary (12'' mix)*
05. Culture - Jah Rastafari
06. The Revolutionaries - Jah (Version)*
07. Culture - The Shepherd*
08. The Revolutionaries - The Shepherd (Version)*
09. Culture - Weeping Eyes*
10. The Revolutionaries - Yard Dub*
11. Culture - Children Of Zion
12. The Revolutionaries - Freedom Rock*
13. Culture - Forward To Africa (12'' mix)*
14. The Revolutionaries - Africa Dub (12'' mix)*
DISC THREE
01. Culture - Children Of Zion (alt. 12'' mix)
02. Culture - Weeping Eyes (12'' mix)
03. Culture - Love Shine Bright (12'' mix)+
04. Grandpa Culture - Production Something (12'' mix)
05. Culture - Free Again (12'' mix)+
06. Culture & Jah Thomas - Trod On (alt. 12'' mix)
07. Culture - Hola Mt. Zion (12'' mix)+
08. Culture - Pyaka (alt. 12'' mix)
09. Culture - Play Skilfully (12'' mix)+
10. Culture - Too Long In Slavery (12'' mix)
11. Culture - Tell Me Where You Get It (12'' mix)+
* previously unreleased on CD
+ previously unreleased