Nighthawk Records - Legendary Reggae Label To Be Reissued
10/31/2017 by PRESS RELEASE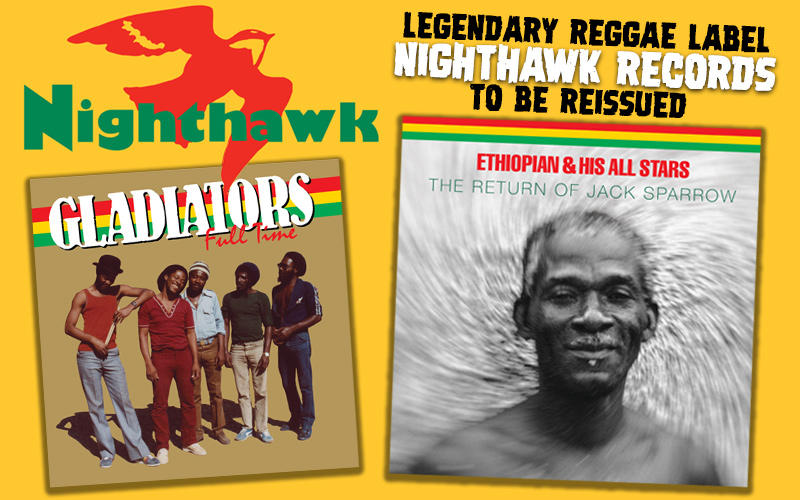 Legendary reggae to be reissued, starting with the Gladiators and Ethiopian & His All Stars albums via Nighthawk on December 15!

Founded in 2010, the Grammy Award-winning Omnivore Recordings — a record label not bound by genre, era, or style, but dedicated to the discovery and preservation of music old and new — is proud to announce the acquisition of the reggae label Nighthawk Records. Omnivore has acquired rights to the master catalog, as well as the respective publishing catalogs. Omnivore co-founder/partner Cheryl Pawelski said, "We are so pleased to be the custodians of these wonderful recordings and songs. It is deeply meaningful to all at Omnivore to be entrusted with the preservation of this label so we may introduce new audiences to the music they hold."

Initial releases from these acquisitions include Full Time by Gladiators and the previously unissued Ethiopian & His All Stars album The Return of Jack Sparrow, both via Nighthawk, on December 15, 2017.

Nighthawk Records
St. Louis reggae label Nighthawk Records was co-founded in 1976 by Robert Schoenfeld in a close partnership with musician and producer Leroy Jodie Pierson. Originally a label dedicated to post-World War II blues compilations, Nighthawk shifted its focus solely to reggae by 1980, issuing albums by genre greats like Justin Hinds, The Gladiators, The Itals, Albert Griffiths, Winston Jarrett and the Ethiopian. Nighthawk nearly made it into the 21st century, but ran out of steam in the late '90s.

Omnivore will reissue the Nighthawk catalog, adding bonus tracks where available and remastering from original master tapes starting in December and continuing until the entire catalog has been restored, including previously unissued albums. All releases are being co-produced by Grammy Award-winning producer Cheryl Pawelski and Nighthawk co-founder Leroy Jodie Pierson. Pierson, who often contributed liners notes to the original releases, will update or supplement his original notes with new information and will share photos and ephemera from his archive. Grammy Award-winning engineer Michael Graves will handle mastering and restoration.

Says Pierson, "I'm thrilled to be involved in the revival of Nighthawk Records and in the production of forthcoming Omnivore Recordings issues and reissues from Nighthawk's small, but important reggae and blues catalogs. In the early 1980s I supervised studio sessions, compiled albums, wrote liner notes and took photographs for the label. My time spent in Kingston, Jamaica with legendary artists like The Gladiators, Culture, the Ethiopian, The Itals and Justin Hinds remains the source of enduring inspiration and personal pride."

In addition to the master catalog for Nighthawk Records, Omnivore Music Publishing has also acquired the accompanying Blackheart Music Publishing catalog.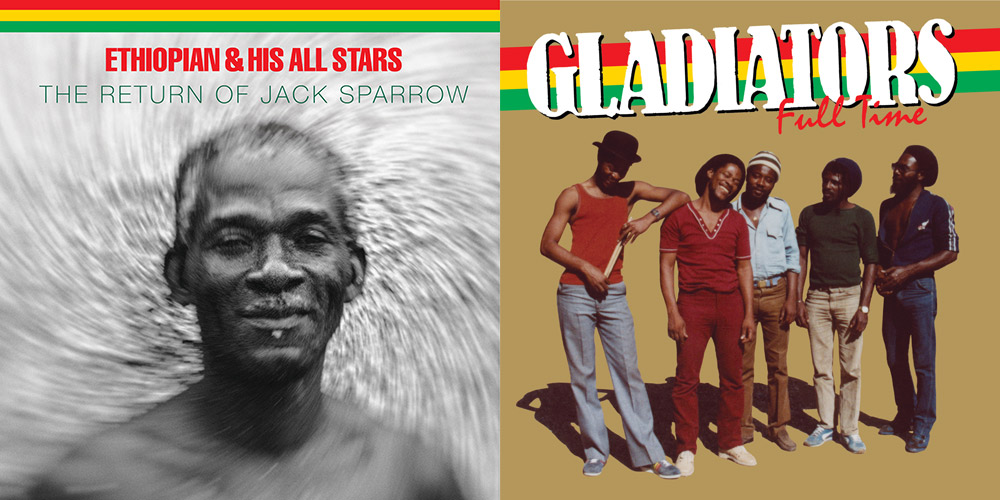 Album Details:
Gladiators – Full Time (CD/Digital)
1. Bongo Red
2. Red Version
3. Ship Without A Captain
4. Run Them
5. Fussing And Fighting
6. Fussing Version
7. You Little Rat
8. I'm Not Crying
9. Rocking Vibration
10. Vibration Version
11. Reggae Jamboree
12. Boy In Long Pants
13. Full Time
14. One Love

Ethiopian & His All Stars – The Return Of Jack Sparrow (PREVIOUSLY UNISSUED) (CD/Digital)
1. Slender Thread
2. Your Vow
3. Straight On Rastafari
4. Straight On Version
5. I Need Someone
6. I Need Someone Dub
7. Are You Loving Me
8. Train To Scaville
9. Mother's Tender Care
10. Gonna Take Over Now
11. Take Over Version
12. Flirty Flirty Guys
13. Live Good
14. Live Good Dub
15. Band Your Belly
16. Beggars No Choosers
17. Do It Sweet
18. Together Now
19. Heavenly Father
20. Heavenly Father Interlude