Review
Album Review: Mista Savona Presents - Havana Meets Kingston
11/03/2017
by Gardy Stein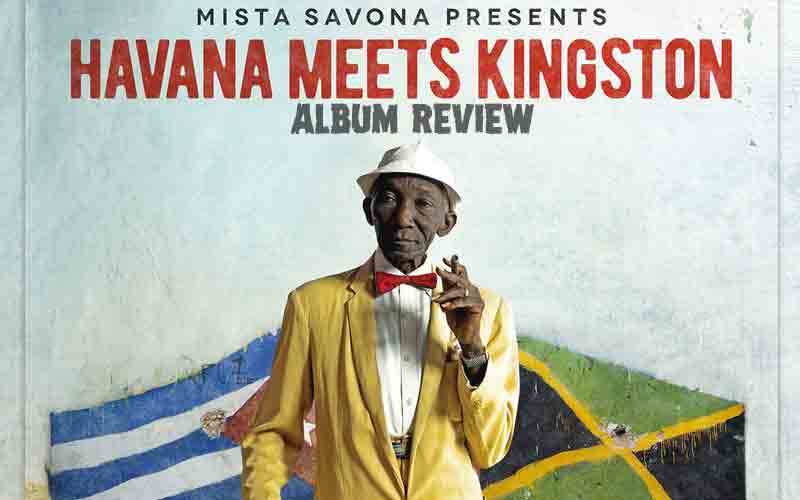 Smiling people on sunlit streets playing football, skating, dancing… ever since I laid eyes and ears on the stunningly marvellous video Carnival featuring Randy Valentine and Solis in the alternating sceneries of Jamaica and Cuba, I was eagerly awaiting the release of the millennial album from which this single was born. Now, the street date is set, and Havana Meets Kingston will be available from November 3rd. And avail yourself of this piece of musical history you should!
In a truly global effort, Australian musician, producer and visionary Jake Dominic Savona aka Mista Savona invited Cuban and Jamaican veterans as well as accomplished artists and newcomers from both countries to join forces for an exchange of talent and ideas. The result is as unique as it is exemplary: thirteen tracks and three interludes enable the listener to travel through space and time, encountering legends such as Rolando Luna and Barbarito Torres from the Buena Vista Social Club or Cornel Campbell, Prince Alla and Leroy Sibbles from sweet JA, as well as discovering the awesome interweaving of sound created in the Egrem Studios in Havana with the likes of Sly & Robbie, Bopee Anderson, Ernest Ranglin, Bongo Herman, celebrated Cuban percussionist Changuito, Julito Padron (trumpet), David Suarez (sax) and Yaroldy Abreu (congas). "By bringing such gifted and established musicians into a unique recording situation, we intend to showcase the best of each island's musical heritage as well as encourage completely new fusions of style" says initiator Mista Savona, who successfully launched a similar project 10 years back called Melbourne Meets Kingston.
This time around, he dug deep into Kingston's vibrant treasure chest of promising artists. Next to the already established Randy Valentine in above mentioned Carnival (a perfect mix between two languages and styles), I was thrilled to read the names of a few talented youths I encountered in Kingston last year, hailing from the ever growing Jah Ova Evil family. I-Maali and France Nooks, for instance, rock Heart Of A Lion alongside Lutan Fyah and Cuban percussion-princess Brenda Navarrette. Or the combined female energies of Birdz-I and Aza Lineage, the latter an exceptional vocalist whose powerful delivery of In The Ghetto is one of the many highlights of the album. France Nooks is heard once again on Dubwise, educating us with Prince Alla on Jamaican history and reggae-related sessions of modern Kingston.
Other pieces take us deep into reggae roots: Row Fisherman Row sung by Prince Alla, Vibracion Positivo, a Marley-cover with the sweet voices of Mr. Valentine and Anyilena, and a wonderful take on 100 Pounds Of Collie with the original Cornel Campbell, Leroy Sibbles, Prince Alla and The Jewels as well as Exile Di Brave, Cali P and Lutan Fyah. Of course, their Cuban counterparts can't be left out. The famous Chan Chan heads the release, given a fresh coat of paint by Maikel Ante, Felix Baloy, Solis & Eugenio Rodriguez, followed by more Buena Vista hits like El Cuarto De Tula (featuring Turbulence and El Medico) and Candela. Another Cuban hymn originating from "la grande dame" Omara Portuondo, La Sitiera is taken up by the angelic voice of Beatriz Marquez and the swift fingers of pianist Rolando Luna. And, if you listen closely, you'll find the typical reggae-guitar-skank shimmering through.
Also shining are the instrumentals 410 San Miguel and Carnival Horns, the spirit of their creation almost palpable in the combined splendour of the skilled individual contributions. And this, actually, brings us to the core of Havana Meets Kingston's magic: the creative bond forged between artists of diverse social, cultural and generational backgrounds when they come together and do what they do best: music. To close with the words of the album's French label Baco Records, this right here is "a historical, intergenerational and intercultural exchange". My heartfelt gratitude goes out to them, Mista Savona and all the fabulous artists involved for thus enhancing our world!
---
Release details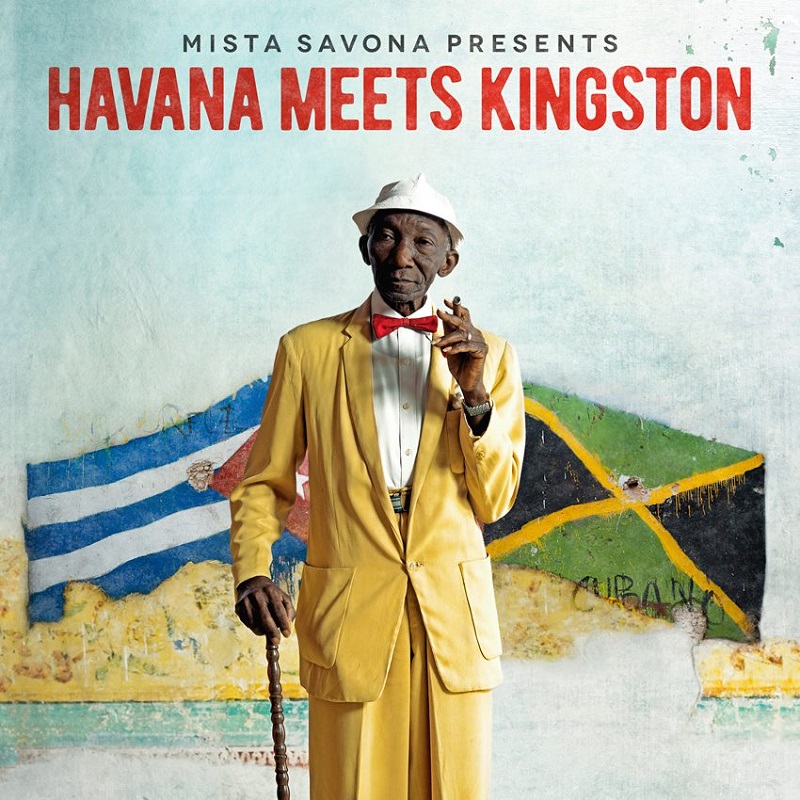 Mista Savona Presents - Havana Meets Kingston
DIGITAL RELEASE / CD / 2LP [Baco Records]
Release date: 11/03/2017
Tracks
01. Chan Chan feat. Maikel Ante, Félix Baloy, Solis & Eugenio Rodriguez
02. Carnival feat. Solis & Randy Valentine
03. Interlude El Cuarto Intro
04. El Cuarto de Tula feat. Maikel Ante, El Médico & Turbulence
05. 410 San Miguel feat. Ernest Ranglin
06. 100 Pounds of Collie feat. Cornel Campbell, Prince Allá, the Jewels, Leroy Sibbles, Cali P, Lutan Fyah & Exile Di Brave
07. Candela feat. Solis & Randy Valentine
08. In the Ghetto feat. Aza Lineage & Birdz-I [Where We're From]
09. Vibración Positive feat. Randy Valentine & Anyilena
10. Heart of a Lion feat. Lutan Fyah, I-Maali, Brenda Navarrete & France Nooks
11. Trumpet Interlude feat. Julito Padrón
12. Carnival Horns feat. Julito Padrón
13. La Sitiera feat. Beatriz Márquez & Rolando Luna
14. Dubwise feat. France Nooks & Prince Alla
15. Row Fisherman Row feat. Prince Alla
Featured artists
Randy Valentine
/
Prince Alla
/
Cornell Campbell
/
Lutan Fyah
/
Turbulence
/
Ernest Ranglin
/
Aza Lineage