The Reggae Revival's British Invasion - Protoje, Chronixx, Raging Fyah & Kabaka Pyramid
03/22/2017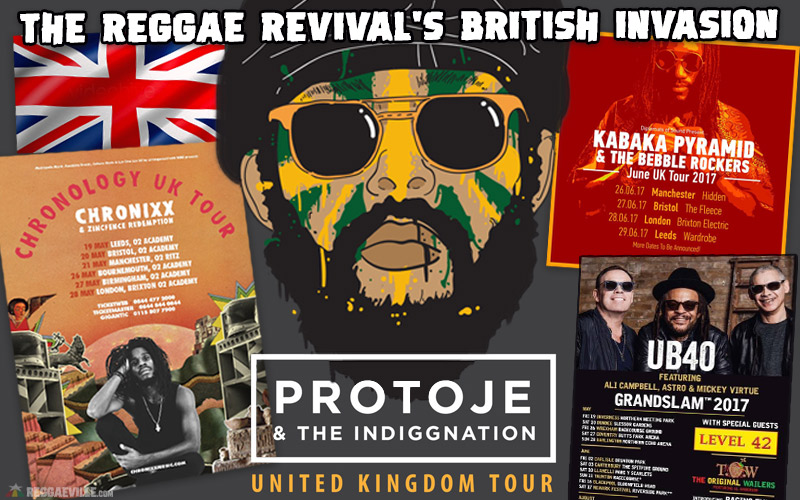 Chronixx, Protoje, Kabaka Pyramid and Raging Fyah conquer the U.K. in May and June!
Four leaders of the Jamaican movement dubbed "the Reggae Revival" have announced UK tours in 2017.
Chronixx and Zinc Fence Redemption band play six dates in May: visiting Leeds, Bristol, Manchester, Bournemouth, Birmingham and London.
Protoje & The Indiggnation have eight shows the same month: hitting Manchester, Sheffield, Glasgow, Leeds, Birmingham, Bristol, Brighton and London.
Kabaka Pyramid and his Bebble Rockers pass through Manchester, Bristol, London, and Leeds in June.

And five piece band Raging Fyah support UB40 (featuring Ali, Astro and Mickey) for ten June dates in smaller cities across England, Scotland and Wales.
All four acts have performed in the UK before. Chronixx sold out the courtyard of historic Somerset House in 2015.
The same year, he and Protoje entered the British music mainstream when their track Who Knows was play-listed by national station BBC Radio 1.
See the full tour schedules here: