New Single: Chronixx - Likes
02/10/2017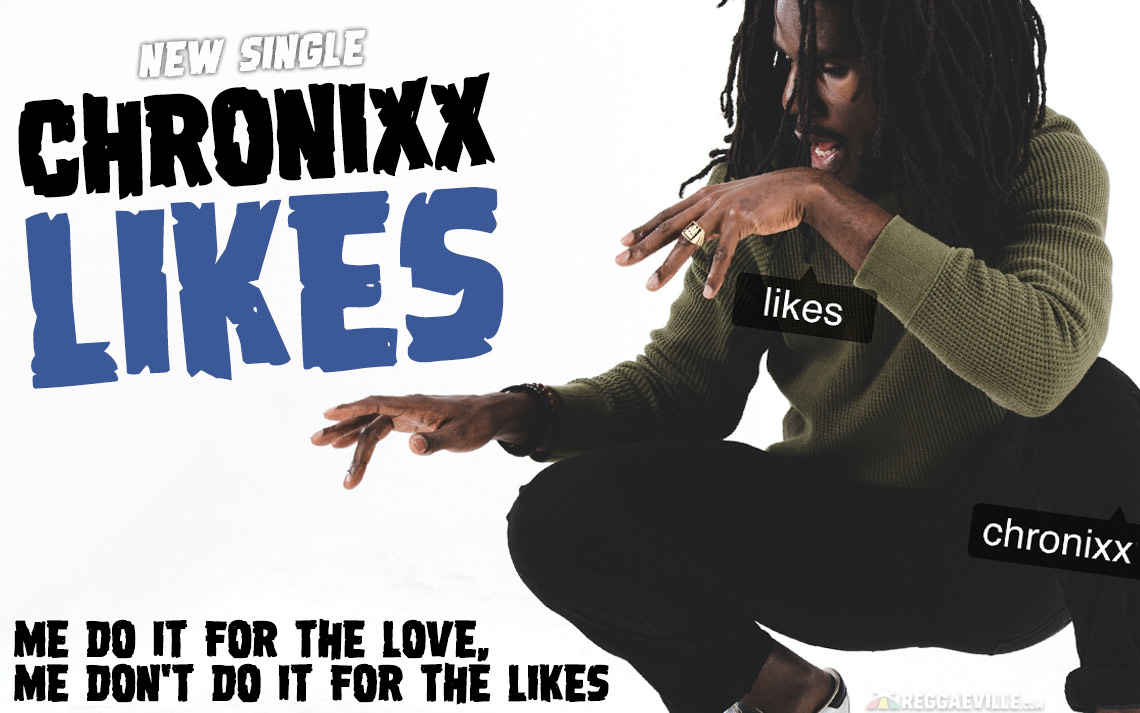 "Me do it for the love, me don't do it for the likes"

Here is Chronixx's new single Likes from his forthcoming album debut Chronology to be released in early Spring 2017 by Soul Circle Music.

On this self-produced dancehall track, Chronixx speaks his mind on today's dancehall climate and social media hype.

Chronixx, who is well known for roots reggae repertoire, is no stranger to dancehall. From Behind Curtain to Odd Ras to Sell My Gun, Chronixx always delivers with his original flow and melody. Likes expands on this versatility.

"Success don't come over night, substance over hype!"