Chronixx @ Becca D's DEADLY
12/19/2016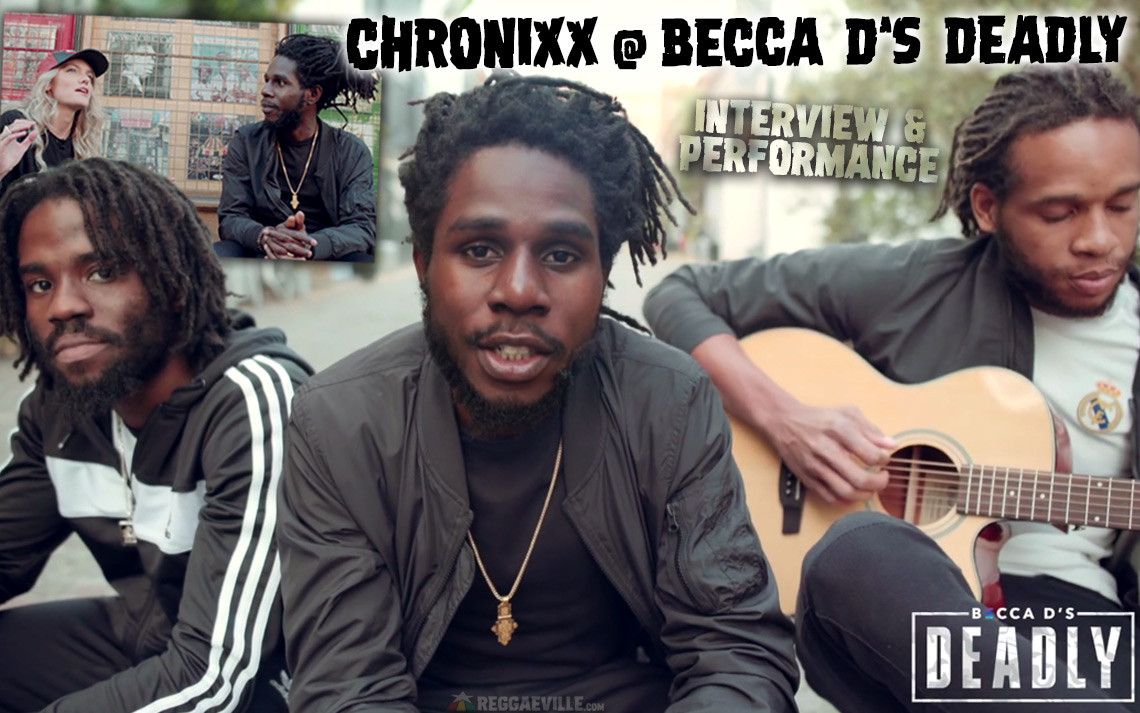 What is Deadly? LDN Based. JA Bassline. We bridge the gap between British & Jamaican music. Radio. Film. Fashion. Events. Production.

This week a new project out of London kicked off and they welcomed Chronixx as first guest.

Host Becca D sits down with Chronixx in Notting Hill, to discuss life, London, & working on his debut new album Chronology.
Additional Chronixx, together with Zincfence Redemption band members Evan and Hector, performs an acoustic version of Bob Marley's Natty Dread: