Charly B - Interview in Kingston, Jamaica
11/26/2017 by Gardy Stein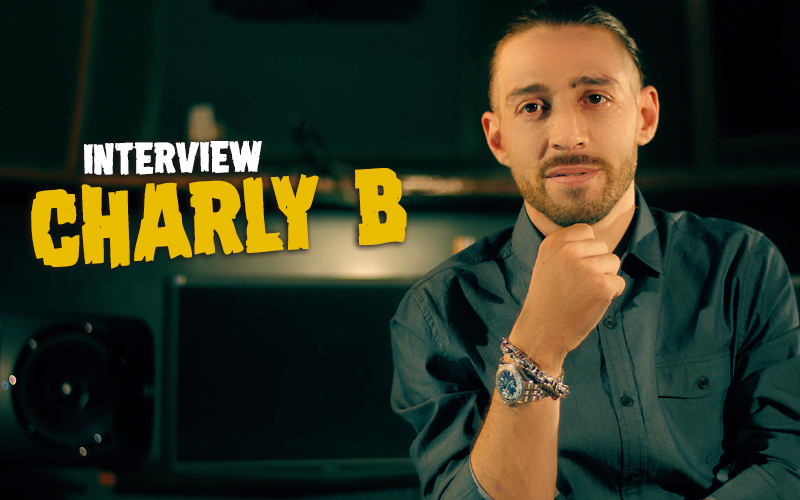 Outernational singer meets Reggaeville at Vineyard Town in Kingston: to the backdrop of DubSchool's Supa Nova playing songs like Lioness On The Rise by Queen Ifrica and She's Loving by Sizzla, I wait for Charles Blanvillain aka Charly B for an interview about his new album Journey Of Life. When he arrives, it's not him alone, but the whole Tower Band rolling with him. During the following thirty minutes, Charly not only tells me why this crew has been essential for his musical development and the production of his album, but also gives a very intimate view about his personal journey and its hills and valleys:
Please introduce yourself – where do you come from and what brought you to Jamaica?
I'm Charly B, I come from France. I'm an outernational actually, my paternal grandmother is from Germany, and on my mother's side it's French and Armenian. I was born in Italy and now I'm in Jamaica (laughs). My son was born the other day, so full international love we promote!
What made me do music really… my family loves music. My mother she really loved music, my father also, he passed away last year. I started to grow up in this business. When I was 15, I went to Jamaica for the first time. It was a year as an exchange student, so I was in a family to learn the culture and I ended up to learn the singing part. I was told 'Don't go in the streets too much because it's dangerous!' but still the music was all around, that's where Jamaica really caught me. I fell in love with the whole Reggae thing, so me wanted to do Reggae music from then.
Were you allowed to go out?
No, not really. From morning to night it was school, I was a student in form 5 and I was passing some diploma exams. I passed them, because from Monday to Friday I just went to school, and from when night fall I had to stay in. That's why I was listening radio the whole time, Irie FM, Dancehall, I discovered Beenie Man, Bounty Killer, the whole Dancehall singers, even Sean Paul before he was very known, Red Rat, all these artists. So, yeah… when I came back from Jamaica, I had a strength.
So you went back to France, and what happened then?
I finished my school in France and then I came back for 6 months, I went back to France, I came back for 3 months. I got married, I got divorced, a lot of things… In 2009, that's when I won a Reggae Competition that sent me to Geejam Studios to do a video that was The Way You Wine with Mystic Davis. It was a good experience, a good studio. And I stayed at the studio for about three years, we then did another song called Forever, big video, big production, but I wasn't fully satisfied by the sound of the instrumental. The video was great, the vibe was great, I love Portland, it's my favourite town in Jamaica… but the riddim was the problem, that's why I couldn't agree with the producer. All these times, from '98 until 2009, I was always in and out of Jamaica, 2 months, 3 months with extension visa, I didn't have no work permit.
Then in 2014 I met Rayon, I met the TMMG team, the Tower Music Media Group. And they loved my style because they were surprised as Jamaicans to hear me, they were laughing and said 'Yow, you sound like a Jamaican! You only have a few things to change.' They compared me to some big artists. And I was like 'Ok, mad!', I was honoured, and I saw in them musically like what they saw in me. They are very musical, and I also liked to work with live bass, live drums, live guitar, live keys, saxophone, to have this real Reggae sound. That's where the thing started, and then we did Black Green and Gold, Prophesies Untold. That really had a great reaction here in Jamaica! We were invited by DJ Bonez, Irie FM, they really pushed the song, they played it over and over. Cool FM also, we went on charts number one. Then we did Nah Give Up, we did a music video for that, all produced by TMMG, and that's what I really focused on in Jamaica. That's why I didn't come back to Europe for four or five years, I am here in Jamaica to really develop my style, so that I can go back to Europe with a proper project. Because I know there are Reggae lovers in Europe and you cannot come back from Jamaica with a small album. I really insisted, that's why it took me so long! To find the real people, because you can't find real people anywhere, that's why even in the album, a song like City Light or Jah See And Knows, these songs really explain how sometimes in life it's hard to find real people and you have to be careful with hypocrite people. And in the music business it's difficult too, there are a lot of ups and downs, it's not easy.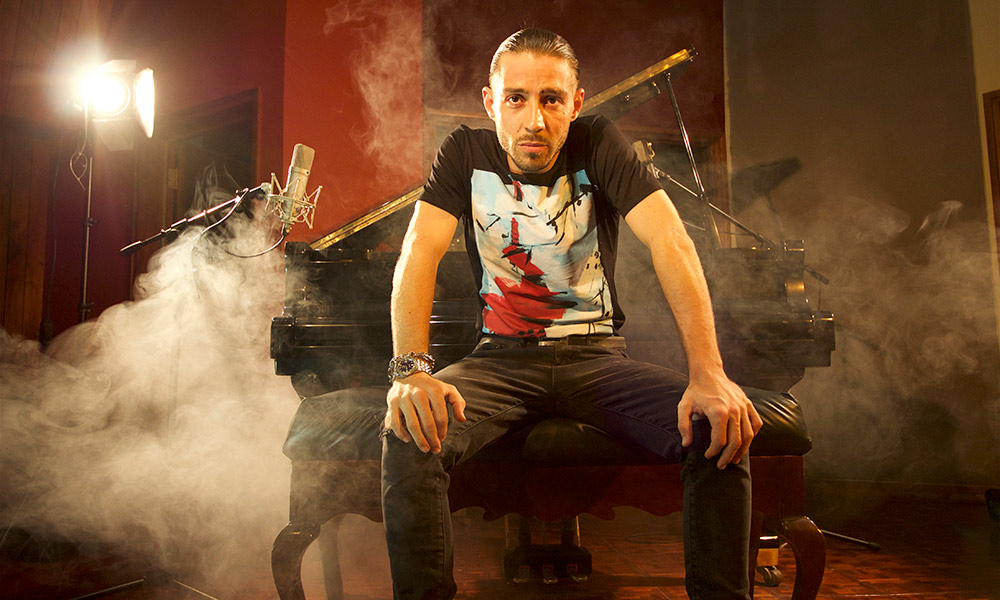 Where did you meet Rayon?
I met Rayon in Portland in the Geejam Studio. That's where we did the Prophecies Untold together, and after that the TMMG team and me, we really sat down on a table and said 'Yeah, let's do a project!' They asked me if I'm ready and I said yes. Since 2009 I was in Jamaica trying to develop something, but I couldn't get that sound like I told you before. I couldn't work on too much Dancehall, I wanted to do some good Reggae, like what you hear in the background (Beres Hammond, Reggae Bring Back Love).
When did you decide to move to Jamaica and how did you manage to stay here?
I was in Jamaica always by a 4-month or 6-month extension visa, until I couldn't get no more extension, so I couldn't go here more than 30 days at a time which was problematic for me. I wanted to develop my project, but according to the energy that I was looking for, I needed to be in the Jamaican community, discovering more Patois, get more experience about the culture because that's how I wanted to present my project.
In 2014 I had my first work permit as a sound engineer. You cannot get a work permit as artist, you have to get work permit for something related to the music like sound engineering or management or whatever. So, I found my way to stay here and the project took a long time to develop. Now I'm proud with this Journey Of Life album because it has the sound that I wanted to present. It has a Reggae sound and the riddims are live and the amount of time I spent here, it made me develop my lyrics as well. I used to have some stereotype kind of lyrics as a French man that's learning Patois (laughs). I was doing good still, but I wanted to reach another level. To use a good example, who I always admire is Gentleman. He is always singing classy and professional and the power of his riddims always impressed me. Now I found my musicians in Jamaica, and I know that from when I get recognition in Jamaica with Reggae, it's a good look. Like, if you make a watch and you can sell them in Switzerland, it's a good look too. So now with this project, I want to present it in America and everywhere, but we will start in Europe. With America, it's a complicated thing, but I have some links from the TMMG group to Miami, New York, California, I already did a combination with Jah Sun, we just want to take time and organize ourselves. The agency in Paris helps us a lot, Mediacom, they help us to set up a tour which is supposed to start next summer.
Can you introduce TMMG and the Tower Band?
Rayon, forward!
Rayon: There is Andre "Kryss Ras" Barnes who is the acting manager and the drummer, then there is myself, Rayon "Professor" Smith, I am in charge of all things concerning production, video or audio, and I also play the keyboard.
Charly: He also mixed the album!
Rayon: That's Corey Coombs, he is assistand manager and also one of the songwriters who helps Charly in terms of some lyrics. Corey is also the guitarist, so we all double up! (laughs) Then there is Lance of course, who is also a member of the Tower Band, he plays the bass, and then there are other members who help like with social media and stuff.
Charly: Yes, they are well versatile. When we have a show and the backing girls cannot come, Rayon will sing harmonies and Andre will play drums and do harmonies also. We already did the show at Rebel Salute with the full band, that was interesting, with the chorus and 3 horns, we were 11 or 12 on stage! It was very great and I could envision already how it would be on tour. It's not gonna be easy, but we have a target, we can see where we are going. So we start out with a small band, we have a small version, just drum and bass, guitar and piano and myself, but we are ready to take the road!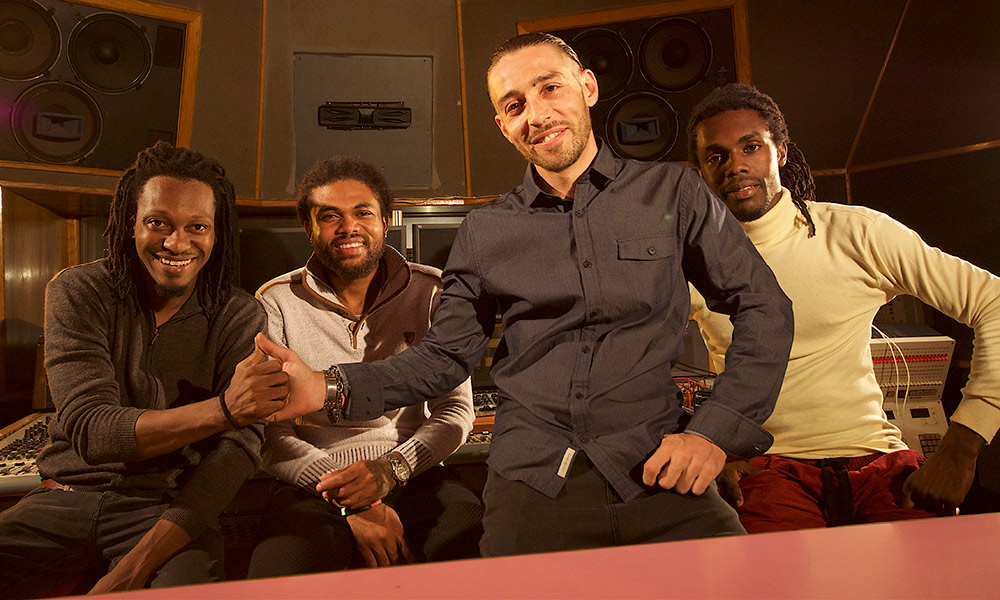 To come back to the album, did you compose everything from scratch or did you use existing material?
In Journey Of Life, everything is 100% original. Prophecies Untold was inspired by the Cuss Cuss riddim. It was re-composed and we re-built the bass line, but the specialists will hear. That's why we didn't put it in the album, because it was a special livication to Jamaica, to kind of knock on the door and say "Hello, I'm Charly B and that's my present for the island." I wanted their green light! (laughs)
That track was quite successful, right? I saw videos where you performed in Schools to a bunch of screaming teenagers…
(laughs) I want to big up I-Octane because it was his school tour, and I-Octane always endorses my project, he always gives me a lot of strength and ideas. We sit down and hold some meds sometimes… lot of vibes. Same fi Tarrus Riley, same fi Iba Mahr, big up Tony Rebel, all the artists who give me some strength. It was a great energy for me to have these great artists saying 'Yow,we like wha gwaan, keep on!' Beenie Man too, he is one of the biggest icons in Reggae for me, and he told me the project nah normal and me haffi focus…so it's like a magnet thing, from Europe I had to come to Jamaica.
I'm curious how the album will be received here. Do you have a favourite track?
That's complicated because it changes… I love Live It Right and City Lights, No Running Away… Ego too, because in this song I start to sing more. Usually I deejay and do Raggamuffin style, even in Nah Give Up me sing more, those are my favourite. And also Respect, I started with a little French style to show respect to the ladies, that was important to me, to show that we in Reggae, we are not into slackness.
What other messages can be heard in your lyrics?
We try to approach every subject. I called the album Journey Of Life and I explain all my struggles. Like, Nah Give Up, I wrote it for my father when he was facing cancer, and he never gave up. Even if it's not possible, we never give up. When it comes to love, I didn't want to do a regular love song, so I did two different kinds. I did One Phonecall Away because we always need a phone now, like, I use it a lot to call my mother. Since my father died, I have to communicate a lot with her. But even for a girlfriend thing, we made it sound commercial, so big up Corey who helped me to modify my lines. When I write a song, I undergo the TMMG review, and they will say like 'No, that rhyme is too expected.' So we sit down, find new rhymes, I take them, we share the copyrights, we work as a team to make the music better. I see how they work in the past and I see that they do the whole copy right thing official on paper and I like that.
There are no features at all on the album – why?
I did no combinations so that people can really hear the full side of Charly B. People always hear some combinations or some remix or take-over, you know how the Reggae thing stay… so we wanted to drop an original album, I want the album to live long. We maths up the album one way that it's original, it have a groovy sound, it have a love sound, it have a likkle bit of Ska, so it's represent Jamaica to the fullness.
Why don't you sing in French?
I have some French songs in stock, but to really focus on my audience now, I want to first do it in Patois. I have some songs, I have a Mama song that I want to present in France, but first we drop the Journey Of Life to make some echo. Then I'm gonna focus on some nice singles to surprise the people once we are on tour, some acapella or some vibes to show se I don't forget where me come from! (laughs)
So a tour is planned - have you been on tour before?
In the past, yes… not really tour, but I did a lot of shows. Some Soundsystems booked me and I went to Rototom in 2009, so I had some experience. But since Prophecies Untold dropped, I had more than 60 shows here in Jamaica, one in Anguila at the Moonsplash festival with a full band, with Ce'Cile, Iba Mahr and Tony Rebel, it was a great experience starting to discover the tour life. We also did the show with Tarrus Riley at Emancipation Park or Rebel Salute, and we've been invited to the Kite Festival. It was cool. I discover also that my passion for the music has no limits. When my father passed away, I couldn't go back to Europe because I had so many interviews, and my mother even told me I don't have to come back because she saw there's something going on. You know, my mum always supports me and gives me strength and tells me to do what I love. And my father is still with me in this project and I want it well finalized. First we had a release date in September, but we delayed it to November because I wanted to make sure that it's precise. That's probably the side I get from my father who is half German and he was so precise always.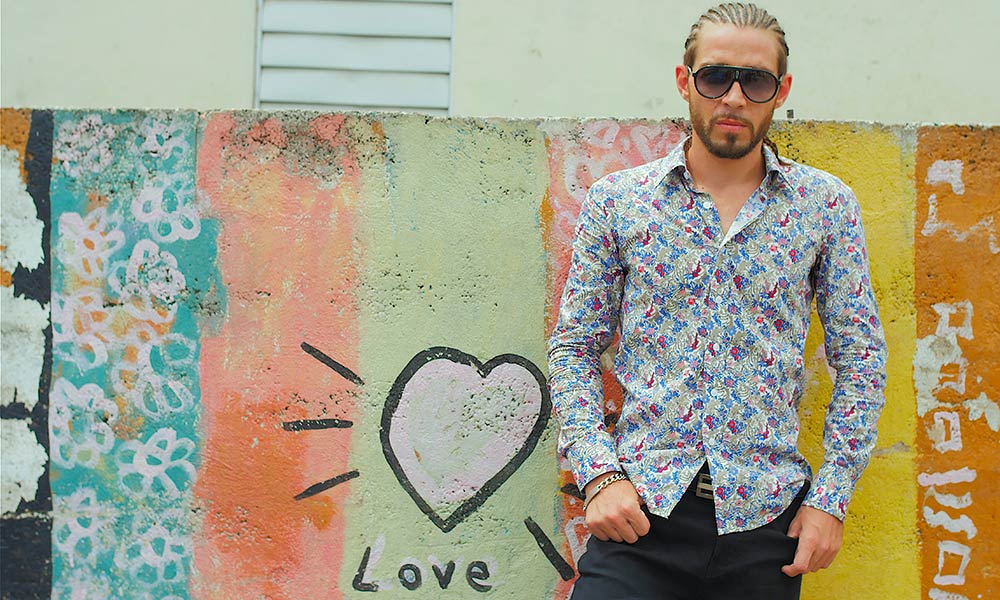 You said you have a son, does he live here too?
Yes! Leo he was born six months ago. I had a complicate experience last year. My father passed away in January 2016, my grandmother passed away in March 2016, the day she passed away, my son was born, and 3 days later, my son died in hospital. So in less than three months, my father, my grandmother and my son passed away. That was very hard for me, and as I told you, I couldn't go back. My team they are very loyal, and they said 'You cannot miss this opportunity, Irie FM wants to interview you, OnStage wants to interview you, we have a show at Rebel Salute… you cannot miss that!' And so I decided to stay, but it was very hard. But now that my son is born I'm happy. And I feel that all my father's strength went back in me, so I just pushed through.
Who do you hang with in Kingston? Is it TMMG mostly or do you meet other people to?
TMMG, that's my family in Kingston. When I am in Portland, I have my Portland family too. Portland is more fi chill out. But fi do music, the first thing TMMG told me is 'You cannot stay in Portland, it naa go work, you have to be in Kingston!' With people, studios, lots of things… so I said ok, and I moved my life to Kingston and I love it, for the music is everywhere… like, the other day we were hanging with Beres Hammond and Tony Rebel at the Stone Love Party – that's the Kingston vibe you can't explain. Like we are here together now in a corner and some Rub-A-Dub a play… and you know it's cool and easy, dem vibe we talk about!