Official Statement from the Children of Bunny Wailer
03/12/2021 by Reggaeville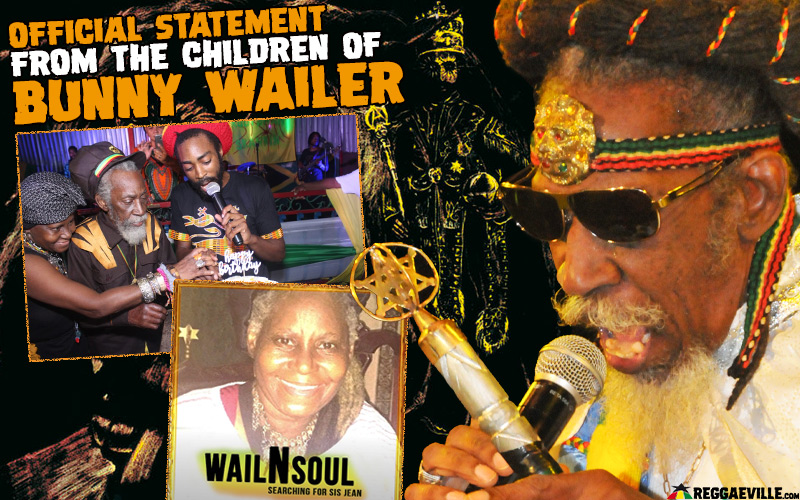 Neville O'Riley Livingston, OM, better known as Bunny Wailer, passed away on March 2, 2021 in the Medical Associates Hospital in Kingston, Jamaica.
Read the news HERE or watch the IN THE NEWS episode above.

A few hours prio the passing of Bunny Wailer, his son Abijah Asadenaki Livingston made a public statement on Facebook in which he denounced his father's manager: "I, Abijah Asadenaki Livingston, the son of the Hon. Neville "Bunny Wailer" Livingston, hereby publicly denounce all dealings with Maxine Stowe who functions as my father's most recent manager."
Shortly after the death of Jah B was made public it was reported that "Carl Livingston, Brother Of Bunny Wailer, Says He Is Executor Of The Reggae Legend's Estate" [Source Claude Mills / DANCEHALLMAG.com]

Now the children of Bunny Wailer have issued a joint statement:
PRESS RELEASE FROM THE THE CHILDREN OF BUNNY WAILER [March 10, 2021]
(Please note that the photos were added by Reggaeville and didn't appear in the official press release)
Firstly, we must point out we have two main focus:
1. To bury our beloved father The Hon. Neville "Bunny Wailer" Livingston, with the respect and honour befitting the King; and
2. To find his wife and our beloved step mother Jean Watt, and to keep her at the forefront. We are asking everyone to continue sharing her picture and the documentary on YouTube, "WailnSoul: Searching for Sis Jean", to assist us in finding her.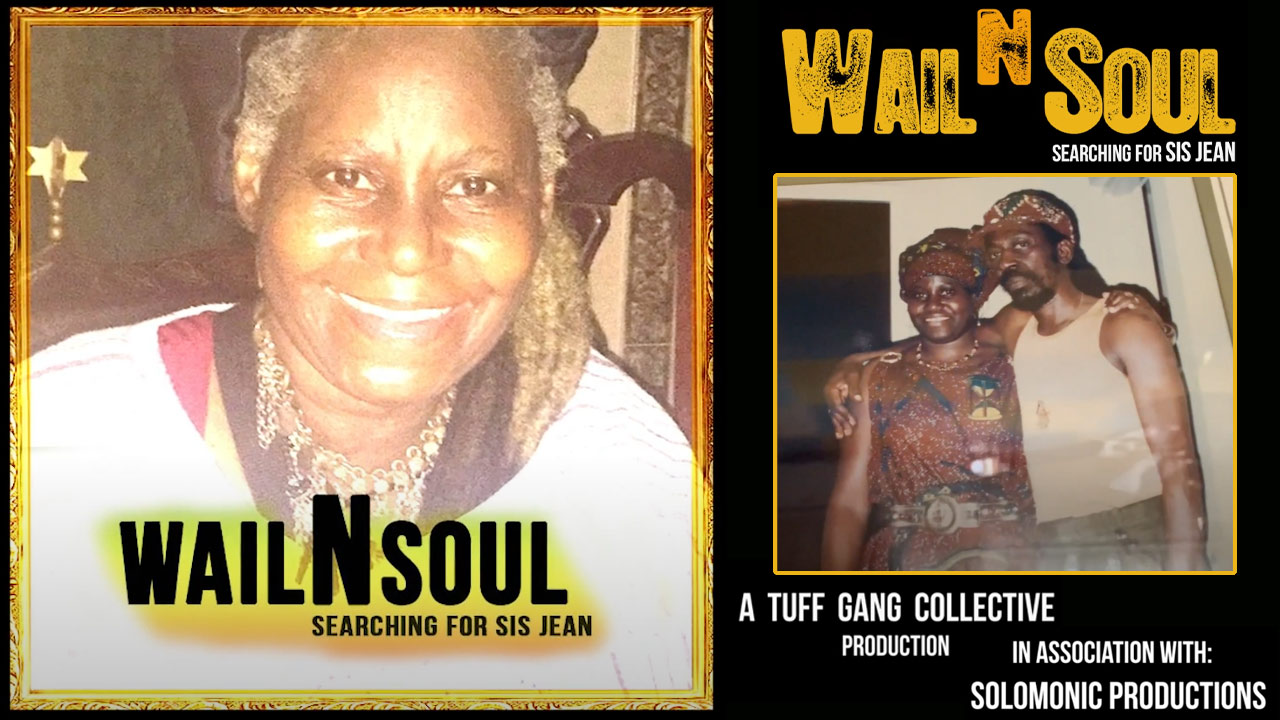 We recognize that Maxine Stowe has worked as a manager for Bunny Wailer and for that, we say thank you.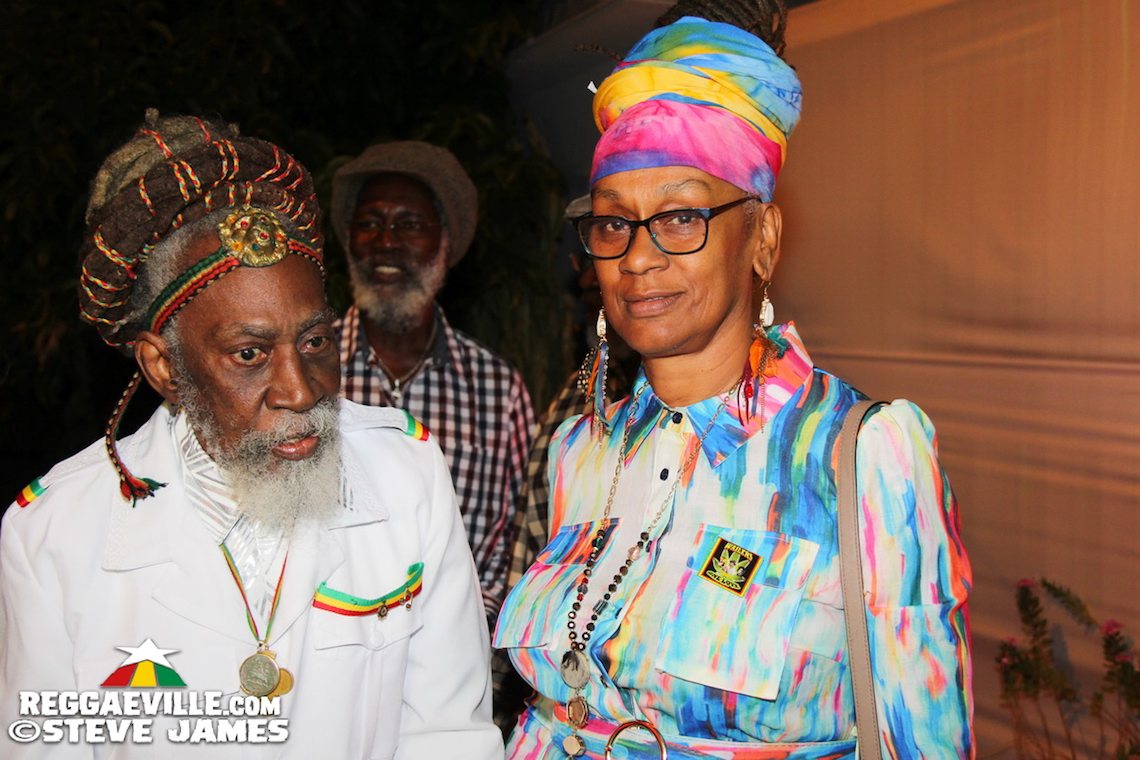 We are on one accord with our brother, Abijah Livingston, in a post he made on March 2, 2021 prior to our father's passing.
Our Uncle, Carl Livingston, who is co-executor along with our brother Abijah, cannot legally represent us neither can he on his own, authorize Maxine as the family's representative.

Maxine Stowe was invited by our Uncle to our family meeting regarding our father's burial plans. Though we had no prior knowledge of the invitation and were very surprised to see her, the meeting flowed well and we thought it was a constructive meeting.
Our Aunt, who chaired the meeting, asked us all to stay out of the media. The days following Maxine, in breach of the joint agreement, did interviews on radio, television and print media. Further, she has been announcing our private funeral arrangements to the public without our consent. Consequently, as Bunny Wailer's children, we are asking her to CEASE AND DESIST from ALL engagements on behalf of the Livingston family.
Our father's sceptre is sacred. This sceptre, along with his medallions, must be returned to the family to be buried with him, should we so decide.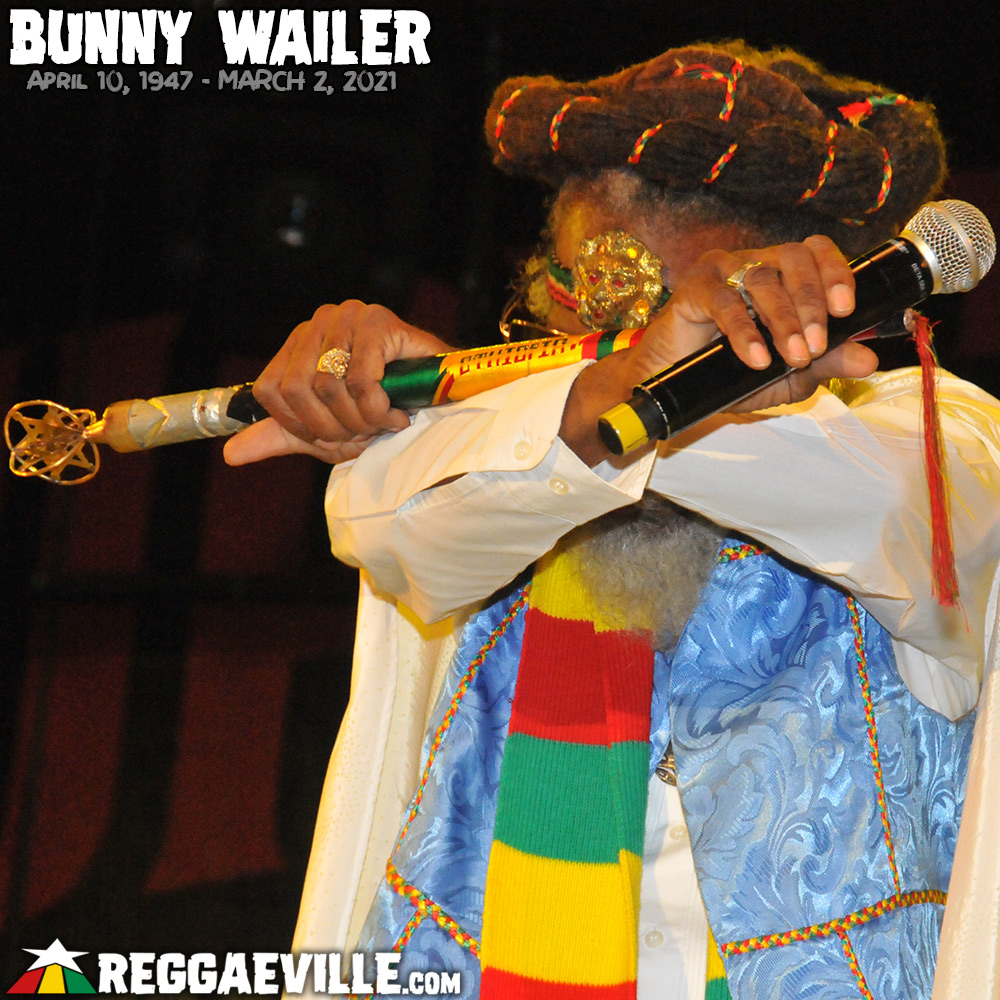 Maxine Stowe is not his wife, as his wife of over the past five decades and up to the time of her disappearance, was Jean Watt.
We will continue to work to preserve peace for our beloved father Neville O'Riley Livingston (aka Bunny Wailer) and his legacy. Entering this new phase of our lives require some pruning and is a rather painful process.
We recognize that there is still a long road ahead and that is why now, more than ever, it is imperative that we unite in our father's love.
I will say of the Lord, he is my refuge and my fortress. My God, in him will I trust. Surely, he shall deliver thee from the snare of the fowler and from the noisome pestilence. He shall cover thee with his feathers, and under his wings shalt thou trust. His truth shall be thy shield and buckler. (Psalm 91: 2-4).

As we try to cope with the death of our beloved father, we must acknowledge that his manager, someone who should be united with us in our mourning and growth from this tragedy, is not only unsupportive, but a large source of additional stress.
As Maxine and our Uncle are aware, our father did not leave any instructions for his burial. As such, we his children, in the absence of Sister Jean, are within our legal rights to plan and execute his funeral. We will do so with peace, as we honour his memories and great works, spreading messages of trampling oppression worldwide.
Our Father, Bunny Wailer, was an icon and a living legend to this world. His music brightened the souls and spirits of all that consumed. His strong-willed goals and dedication to his craft has benefited our family in more ways than we can imagine. For that, we want to honor our father by coming together and acting with love, not hate.
Our father was dedicated to the concept of family and unity within his bloodline. We will not be pitted against each other. Bunny had his failings, but we are the children of love. He loved his family and we loved him.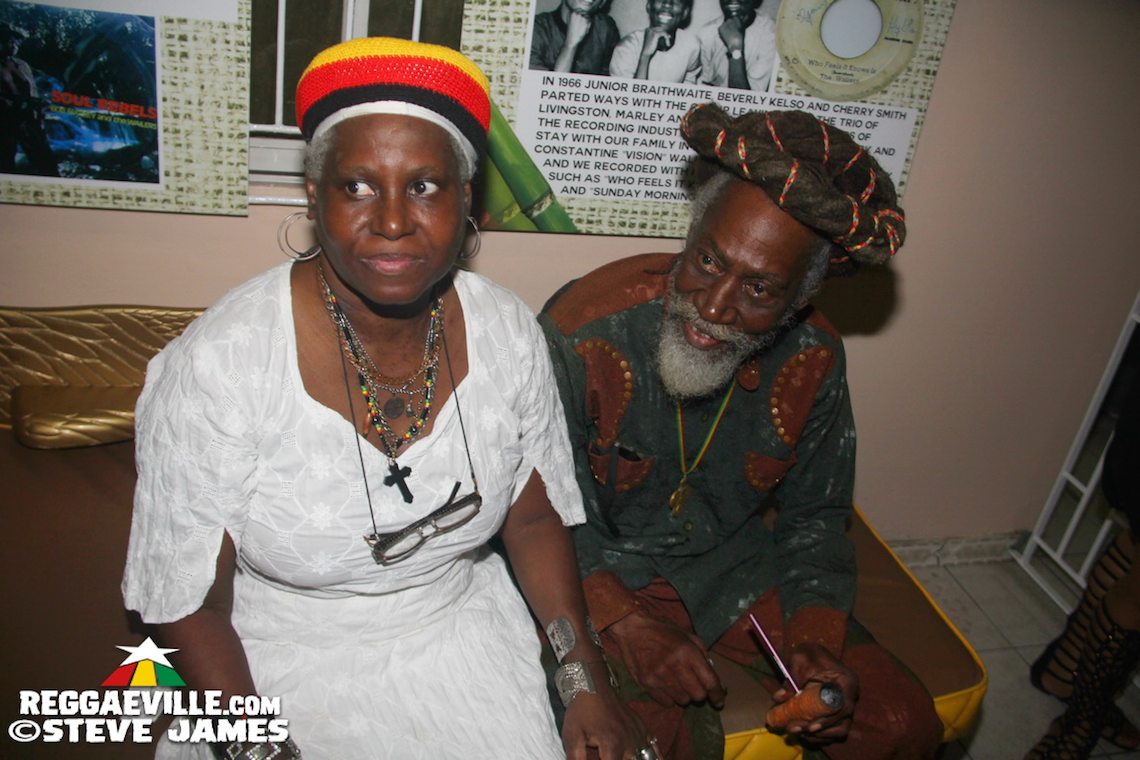 The disappearance of his wife of over 50 years, Sister Jean Watt had such a profound impact on our father who was never able to recover from the loss. Her disappearance has also affected us her children, born by different mothers, but in true African tradition, we will always continue to love and recognize Sister Jean as our Mother!
We won't stop searching for her and doing everything to honour our father's legacy. At this time though, we kindly ask for the space and time to grieve him and lay him to rest peacefully after which, through our Attorney-at-Law, Mr. Bert Samuels of Knight, Junor & Samuels, we will address the negative and erroneous narrative that is being promulgated.
We thank you for your understanding.
Jah Blessings,
Bert Samuels, Attorney At Law for the Children of Bunny Wailer

WATCH BELOW: SEARCHING FOR SIS JEAN AKA JEAN WATT - THE WIFE OF BUNNY WAILER