Wha' Gwaan Munchy?!? #8 with Rory from Stone Love
12/20/2013 by Munchy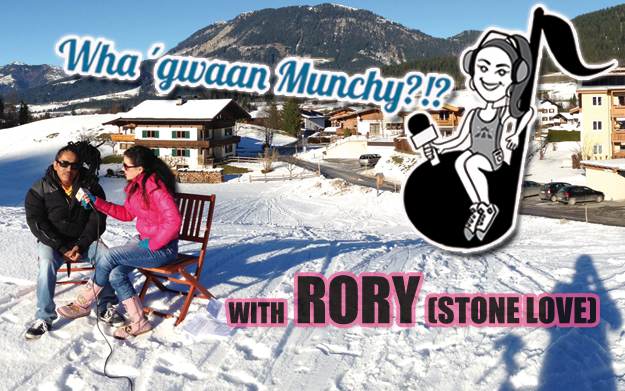 Fieberbrunn in the Austrian alps was the perfect winter wonderland for the 8th episode of Wha' Gwaan Munchy.
The latest show co-hosted by producer and selector Rory Gilligan includes news, tour dates and upcoming shows. Gentleman tells about his upcoming anniversary show, Bunny 'Striker' Lee remembers his highlight of his past year and Sizzla gives a sneak peak on what to expect from Sting.
Enjoy an intriguing conversation with Rory about the history of the Stone Love Movement, his latest productions and skiing skills.