RIP Bunny 'Striker' Lee
10/07/2020 by Munchy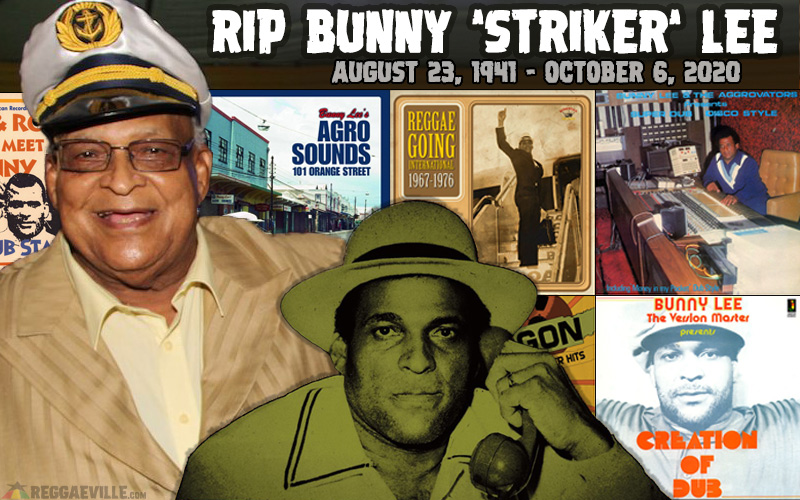 The musical fraternity mourns the loss of Edward O'Sullivan Lee OD, better known as Bunny "Striker" Lee. As several members of the industry posted on social media last night, the Jamaican producer has passed away at the age of 79. Voices from the fraternity have expressed their sympathy:
Lloyd "Bread" McDonald of The Wailing Souls: "RIP Bunny Lee, my condolences to his family and loved ones."
Lloyd Parks: "RIP Striker Lee, you,ve produce some great Music in your time."
Tippa Irie: "Thanks for the music Bunny Striker Lee RIP."
U Brown: "Wah!!! Striker Transition on to Zion. Condolences to the the family and the Reggae fraternity. R.I.P. SIR EDWARD LEE"
Macka B: "R.I.P to the Legendary Bunny "Striker" Lee. One of Jamaica's greatest Reggae Producers. Great works. Guidance on your Journey King.A ncestral Realms"
In his lifetime, Lee already became a legend with countless today's classics such as Stranger Cole's Bangarang, Delroy Wilson's Better Must Come, and Stick By Me by John Holt to his credit. Starting out in the 1960s as a record plugger and talent scout for Duke Reid and his Treasure Isle label, the music enthusiast with an impeccable sense for hits soon became a producer himself, making his mark throughout the genres from Ska to Rocksteady and eventually Reggae and early Dancehall. The creation of the "Flying Cymbals" trademark sound introduced on Johnny Clarke's None Shall Escape The Judgement and Move Out Of Babylon is just one of the milestones that highlighted Lee's most successful period in the 1970s and manifested his title as a pioneer of the industry. No less than eight times the producer from Greenwich Town, West Kingston was voted Best Producer Of The Year in Jamaica. In 2008 he was awarded the Order of Distinction by the Jamaican government in recognition of his contribution to Jamaican music.
I first got in touch with Mr Lee in 2013 when he contributed his highlight of the year to my show Wha' Gwaan Munchy?!?. To receive his video and talk to him was deeply impressive and awe-inspiring to me, even though Striker himself was never bragging or boasting about his career and success. He knew of his achievements and the stunning discography, yet when telling friends and fans about it, it was always in a joyous, humble, and selfless kind of way. Throughout the years we met personally on several occasions. In 2014 he invited me to his studio in Kingston for an interview [watch the interview below], where he would also show me his museum.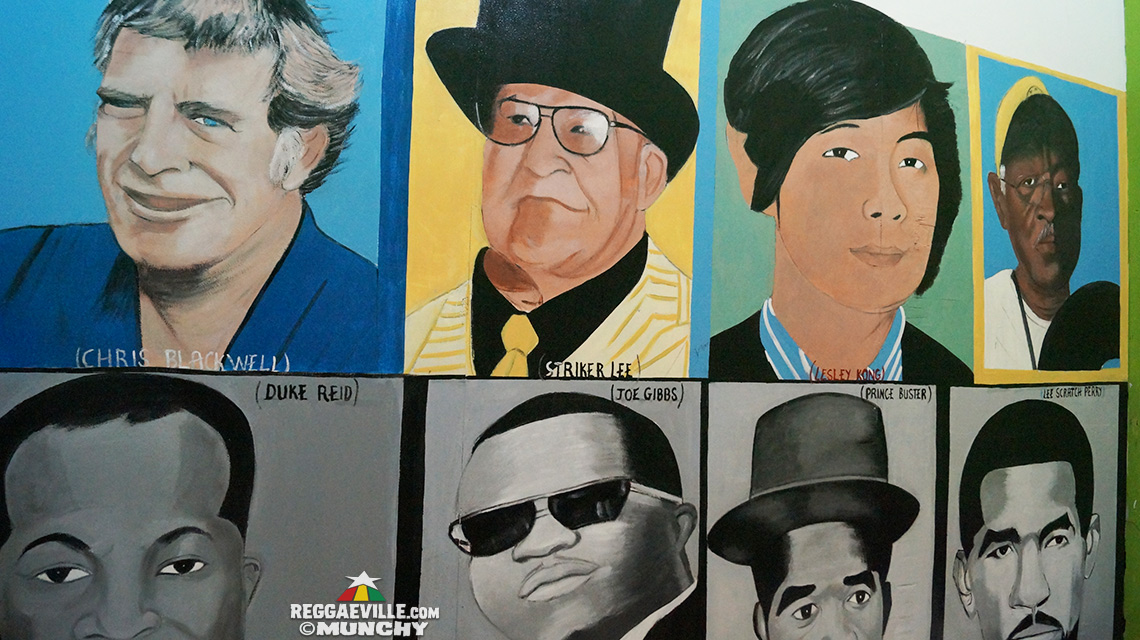 Later that year we celebrated his 73rd birthday together in London. Sitting next to him on his couch, having him hand me over the phone with David Rodigan on it to introduce me to him, skanking together at Rototom Sunsplash to his innumerable hits, just sitting at a Fish and Chips place in the middle of the night to grab a snack while listening to him cracking jokes are just some of the memories I will cherish forever. These will live on just like his music that will always remain in all our ears and hearts. Love and sincere condolences go out to his family, especially to his son Young Striker!

More tributes posted on social media:
Dennis Alcapone: "Greetings FB Family and Friends. I am waking up to the sad news of the Ppassing of My Bredren Bunny Striker Lee. Very Sad indeed. And also the passing of Johnny Nash. I don't know what it is about October month but I noticed over the years September October if you live past those two months you can relax for the rest of the year as someone in the music industry. Unfortunately striker had a long history of health problems that was making life uncomfortable for him. He went through a lot over the past couple of years. May his soul forever rest in perfect peace. I did most of my work for Striker Lee. Alcapone Guns don't Argue. Cassius Clay. Ripe Cherrie. It Must come. To name a few. He poduced some of the biggest names in the Mmusic industry. Slim Smith. John Holt. Delroy Wilson. Ken Boothe. Johnny Clark. Derrick Morgan. Horace Andy. Jimmy Ridley. Dawn Penn. Pat Kelly. Hortense Ellis. Too much of mention. All of these artist gave him monster hits. Too much to mention in this post. Rest well Striker the hit maker from Jamaica. Salute"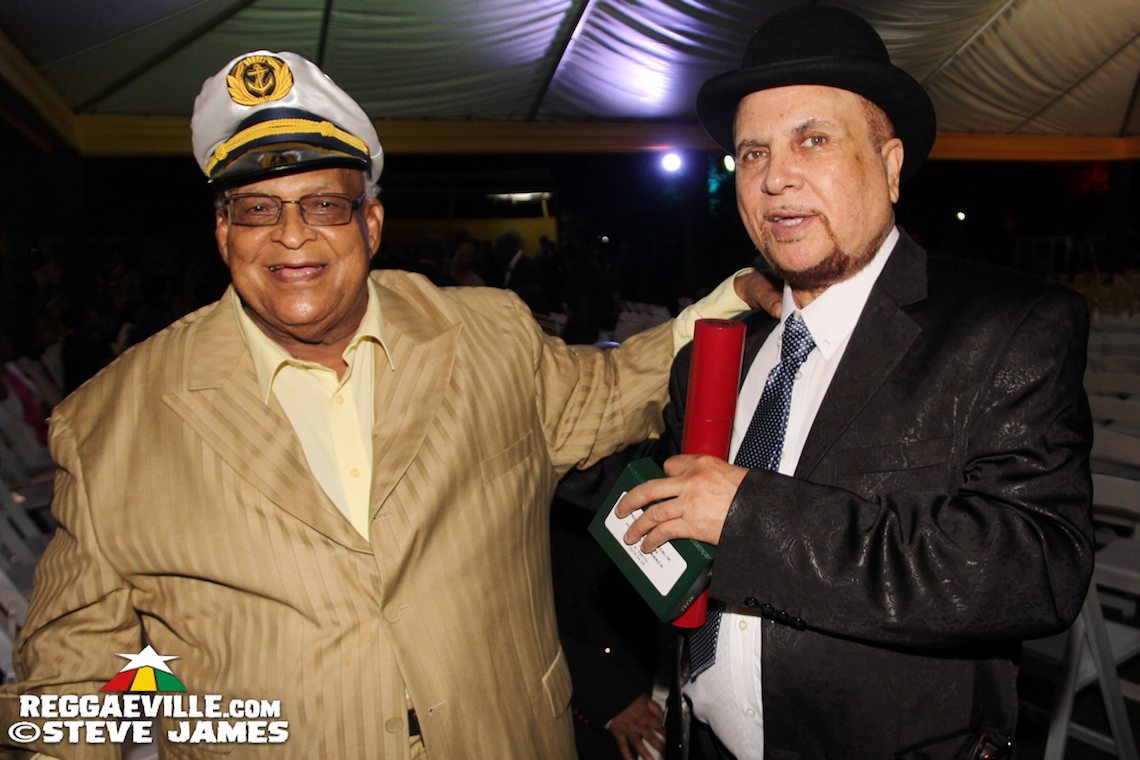 David Rodigan: "The Reggae world has lost another iconic figure; Bunny 'Striker' Lee has passed away, aged 79. He was unquestionably one of the most charismatic and inspirational record producers in Jamaican music with a phenomenal catalogue of hits. He drove the music forward at all times and was responsible for making many artists popular and successful. On a personal level, he always made me feel welcome in his studio sessions at King Tubbys; his passion for making records knew no limits, all night sessions were normal for 'The Gorgon'. His kind ways and phenomenal memory served us all as fans. He was essentially a walking encyclopaedia of the music and he will be sorely missed. Due to Covid recording restrictions at the BBC I am not able to do a tribute to him until Sunday 18th October."