RIP Earl Wire Lindo - Bob Marley & The Wailers' Keyboard Player Passed Away
09/06/2017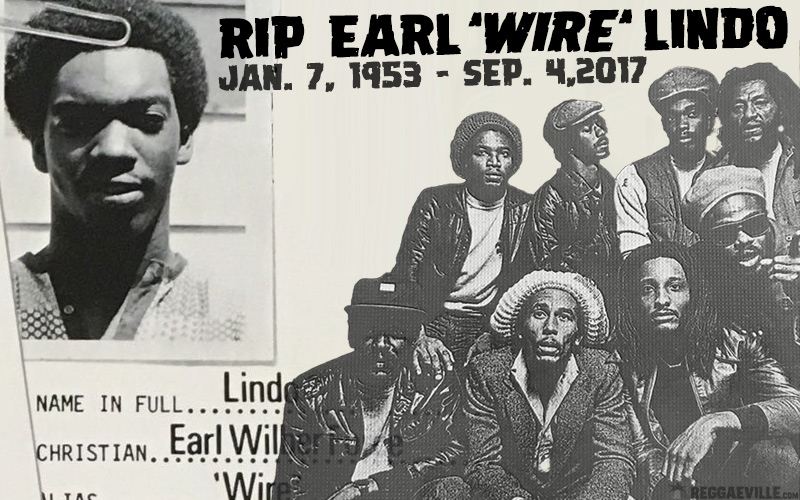 Earl "Wire" Lindo, Bob Marley & The Wailers' keyboard player, died in a hospital in London, UK on September 4th. He was 64.

Back in march 2017 he was part of The Wailers UK-Tour with Aston "Familyman" Barrett & Junior Marvin.

News of Lindo's passing was met with an outpouring of tributes on social media, as family, friends, artist, and fans expressed their grief:

The Wailers
"There is only one Earl "Wya" Lindo, and today he went home to join Bob, Peter, & Carly for a mystical jam session in Zion...this teenage musical genius, producer & visionary was the first invited to join Bob, Peter & Bunny when his reputation & talent reached Bob's ears... We are so proud that Wya joined us in March 2017 for our UK tour...keeping The Wailers music & message alive...his contribution to Reggae and the music industry on a whole will never be forgotten... We love you brother Wya, and you shall never be forgotten, you are forever in our hearts… once a Wailer, a Wailer forever..."

Maxi Priest
"We lost another great one from the music fraternity. My deepest, heartfelt condolences on the passing of the legendary keyboardist, Earl "Wya/Wire" Lindo, from the legendary, Bob Marley's band, The Wailers. Give thanks to the Almighty for comforting everyone with the outpouring of love, that is surrounding his family, friends, fans, and colleagues. May you find strength in our prayers during this difficult time. Jah guide and protect you king, as you journey to Zion. Rastafari love and blessings."

Aston Barrett Jr
"Respect due to the Wailers, Bob Marley, Peter Tosh, Carlton Barrett and Earl Wya Lindo. We will always do our best in keeping the music Alive, and to keep it moving forward with fellow members. Respect to Bunny Wailer, who should always be respected for the great work they did. Bunny Wailer, Familyman, Junior Marvin, and others will love and unity to show the world peace, and to keep the music alive. They all did it together, no one man. Uncle Wya miss you uncle sosososososo much."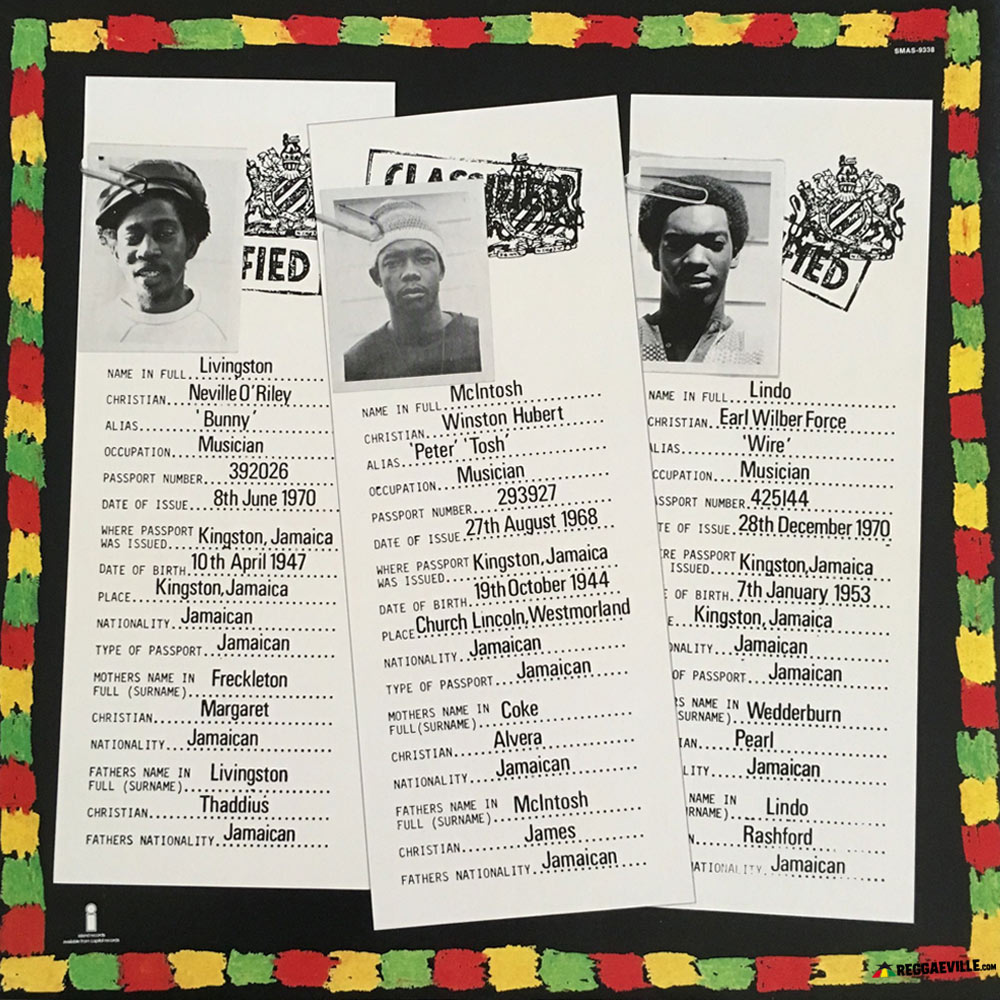 Mark Miller
"A very sad day today for me, as it appears Earl "Wya" Lindo, the absolutely amazing keyboardist for Bob Marley & the Wailers may have passed on. Wya was during my time with the Wailers, one of the most impressive musicians of them all. We got along like a house on fire and I really did like Wya a lot. Wya was not only one of the best keyboard players I have ever seen, (and I've seen a lot), but he also was one of the most unique human beings anyone could ever meet.. And his hands? The BIGGEST I've ever seen and when he started slapping the B3 keys, it was nothing but a blur!!! Good on ya Wya, hope to see you on the big stage in the sky.. "

Clive Hunt
"Wire Lindo was the first one from the team to give me a nod of approval in the studio, after being invited by Master Geoffrey Chung......hence my introduction to Reggae Music creatively. Rest well my brother."

Clinton Fearon
"Just learned that Earl 'Wya' Lindo passed on to Zion yesterday in London. One of the best keyboard player me know. He played with the Wailers, and with us Gladiators few times, we did some recordings together... He is the one playing clav and organ on "Can You Imagine How I Feel"... Rest in peace mi brother."

Donald Kinsey
"Sorry to hear about the passing of my friend & fellow Wailer...,Earl Wya Lindo, What a great person & musician ! It was a honor to have played with you, my prayers to your family...Peace"

John Masouri:
"It was heartbreaking hearing the news this morning that Wire Lindo has passed on. Whilst he'd been relatively inactive during the past few years, this talented keyboardist played on so many classic recordings - not just by Bob Marley and the Wailers, but also Alton Ellis, U Roy, Tommy McCook, the The Abyssinians 'Reggae'... the list goes on. Much love to his wife Marie and their daughters, his other family members and friends..."