New Graphic Novel: The Life Of Bob Marley
02/20/2017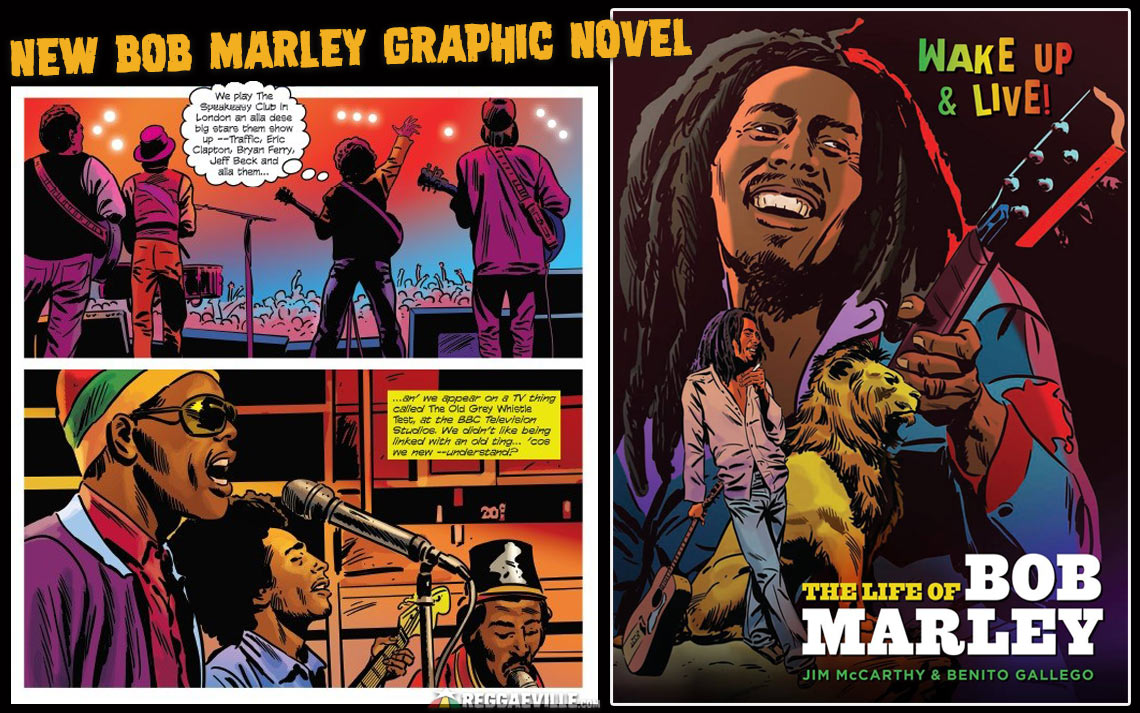 Great news for all Bob Marley and comic fans. A new graphic novel entitled The Life Of Bob Marley will be out on March 13th.

The 160-page novel will be released by UK based Omnibus Press, which is the world's largest specialist publisher of music-related books. They publish around 40 new titles a year to add to a backlist of over 500 titles. Back in 1983 they published the biography Catch A Fire: The Life of Bob Marley by Timothy White.

Check the little preview below and read the novel's description here:
The extraordinary life of the legendary Jamaican musician Bob Marley is here celebrated in a superb graphic novel by Jim McCarthy and Benito Gallego. A man of spiritual hunger and force with music in his bones, Robert Nesta Marley came to represent the essence of Jamaican music from the early 1960s until his death from cancer at the age of 36. Blending ska, reggae and rocksteady with international rock influences, he performed with The Wailers, converted to Rastafari and relocated to London for a time in the late 1970s, touring the US & Europe - performing over 300 concerts in total - and giving us some of the most recognisable and unforgettable anthems and political songs.

When he died the Jamaican Prime Minister said Bob Marley had been 'an experience which left an indelible imprint with each encounter. Such a man can not be erased from the mind. He is part of the collective consciousness of the nation'.

With Benito Gallego's lively artwork and Jim McCarthy's passionate storytelling, this intense graphic novel captures the spirit of both the man and the music in every vivid frame.