New Book: Bob Marley & The Wailers in The Netherlands @ Kickstarter
05/03/2018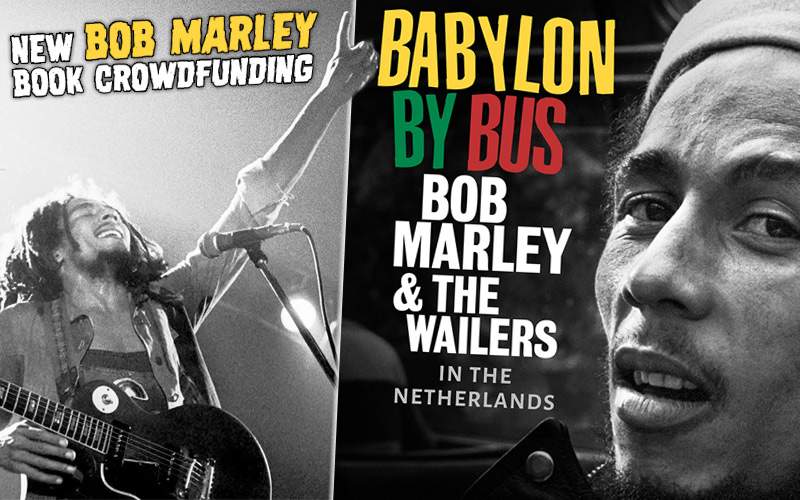 Internationally renowned rock photographer Gijsbert Hanekroot and reggae researcher and writer Martijn Huisman present a brand new photo-book entitled: Babylon By Bus: Bob Marley & The Wailers in The Netherlands

Babylon By Bus is a unique book about the concerts of the Jamaican King of Reggae Bob Marley in the Netherlands in the 1970s.

Babylon By Bus details the visits Marley made to the Netherlands and brings the stories to life with the wonderful photos made by Hanekroot in 1976 and 1977. The book takes fans back to the 1970s to experience the concerts as if they were there, relive the golden years of reggae, and witness how Bob Marley and The Wailers started their international adventures on mainland Europe. The black-and-white and full colour photos by Hanekroot capture Marley at his very best, both live on stage as well as off stage. Available in English and Dutch, Babylon By Bus is an essential treasure for Marley and reggae enthusiasts.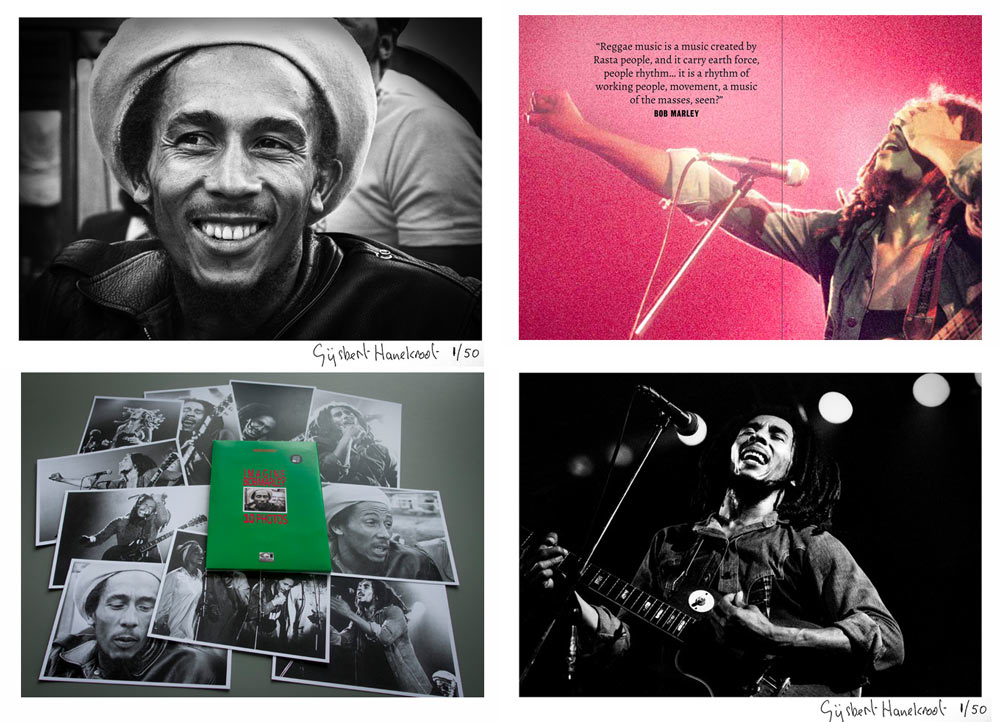 A crowdfunding campaign has now started via Kickstarter.com to fund the book and cover the costs of printing, packaging, and shipping. Together with the help of fans around the world, Hanekroot and Huisman hope to meet their funding goal in order to have the book ready for release in the autumn of 2018. For more information, please see the Kickstarter campaign for Babylon By Bus: Bob Marley & The Wailers in The Netherlands @ KICKSTARTER.com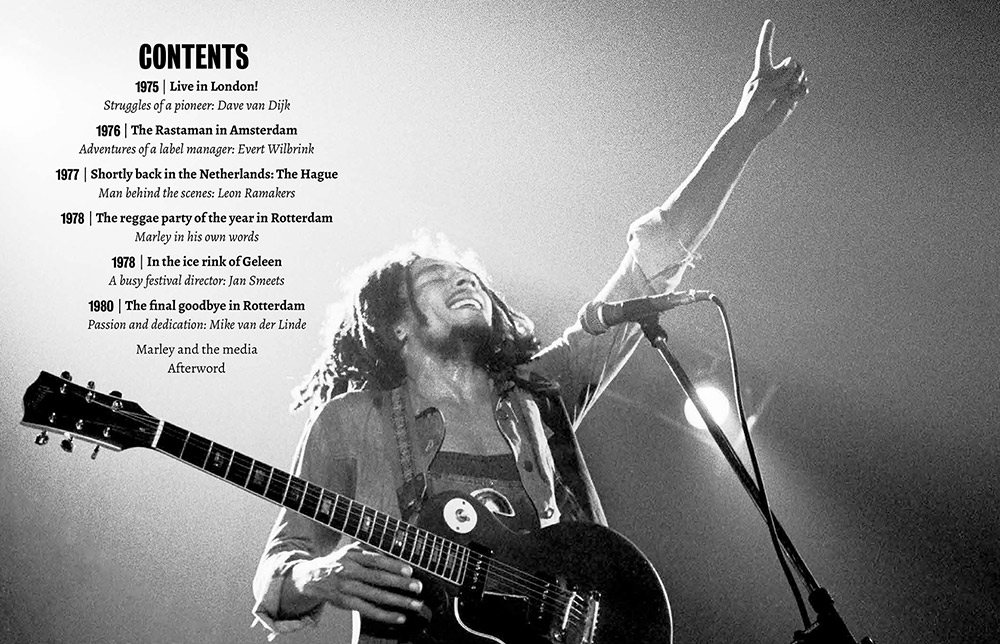 About the authors Dutch photographer Gijsbert Hanekroot (Brussels, 1945) started his career as a photographer of rock musicians in the late sixties. He travelled frequently and came face to face with the music icons of that period. His photos can be divided into four categories: concert photos, studio photos, portraits, and photos made at press conferences. Gijsbert stopped being a professional photographer in 1983 and became an entrepreneur. A few years ago he began to digitize his archives. This led to the publication of Abba...Zappa Seventies Rock Photography (published in 2008) and photo exhibitions around the world in cities like Amsterdam, London, Moscow, Paris, and Tokyo. gijsberthanekroot.com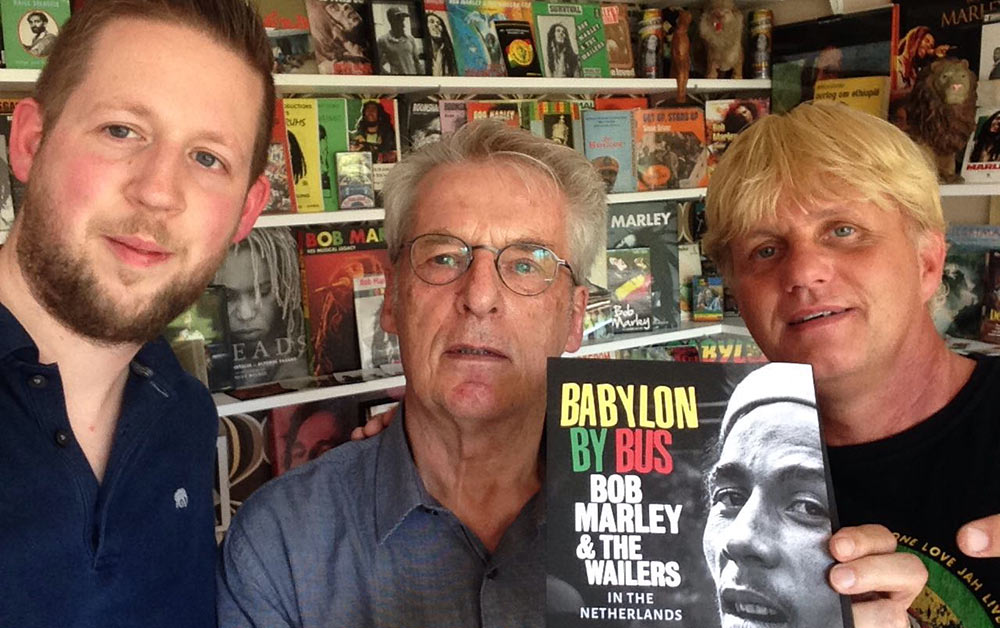 Martijn Huisman (Rotterdam, 1986) is a long-time Marley fan, reggae enthusiast, and researcher and writer. He has written about the tour of Bob Marley and The Wailers in Japan, and is preparing a second book about the global legacy and impact of Marley. Martijn has appeared among others on the BBC World Service, Radio 1 (the Netherlands), and in the Jamaica Gleaner newspaper. In early 2018, he was a delegate speaker at the Reggae Innovation and Sound System Culture Conference in Birmingham (UK). mh1986.com