Marley Footage To Be Unveiled At Cannes
05/06/2011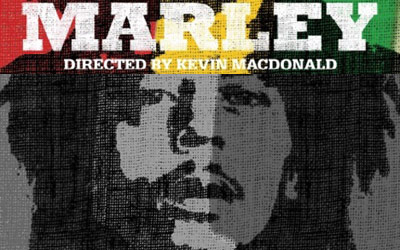 Kevin Macdonald will head to Cannes next week to screen around 15 minutes of footage from his hotly anticipated documentary feature Marley.

The filmmakers have purposely chosen the opening day of the Cannes Film Festival to unveil the footage as the date itself, 11th May 2011, marks the 30th anniversary of the day Marley died. The footage will be presented to a select audience of buyers with the movie opening later in 2011.

The movie marks Macdonalds return to the documentary filmmaking world following his recent big screen success The Eagle and The Last King Of Scotland. Before this, Macdonald directed two of the most acclaimed documentaries of recent years, One Day In September and Touching The Void,

In February 2011, Macdonald boarded Tuff Gong Pictures / Shangri-La Entertainment Bob Marley documentary Marley.

Director Macdonald joined with the Marley family, Chris Blackwell and Steve Bing have put together what they claim to be the ultimate, authorized documentary film on the life, legacy and global impact of a true legend, One of the most influential singers, songwriters, musicians and activists in history.

Marley marks the first time ever that his family has authorized the use of their own private Bob Marley archives.

The film will receive a worldwide theatrical release later in 2011, during the 30th anniversary year after his passing in 1981.

Tuff Gong Pictures and Shangri-La Entertainment are producing, in association with Cowboy Films, this definitive film about one of the true and most loved international icons of the 20th Century.

His music and message of love and redemption are known throughout the world and his story will finally be brought to life by the acclaimed talent of Kevin Macdonald.

Bob Marley's universal appeal, impact on music history and his role as a social and political prophet is both unique and unparalleled.

His music and message transcend culture, language and creed and resonate around the world today as powerfully as when he was alive. Only a handful of musicians have ever achieved such an impact and Bob Marley, though his life was far too short, stands among them.

As one of the most accomplished documentary and feature filmmakers of a new generation Macdonald will deliver the definitive work on Bob Marley, his life and a truly global influence. Filming is taking place as far afield as Ghana, Japan and the UK, in addition to his beloved Jamaica and the States.

The film is produced by Charles Steel of Cowboy Films and co-produced by Shangri-La Entertainment's Zach Schwartz.

Directors of Photography include Alwin Kuchler (One Day In September and Sunshine) and Mike Eley (Touching The Void). The editor is Dan Glendenning.
press release May 5th 2011