Review
Album Review: Black Slate – Peaceful Demonstration
04/30/2016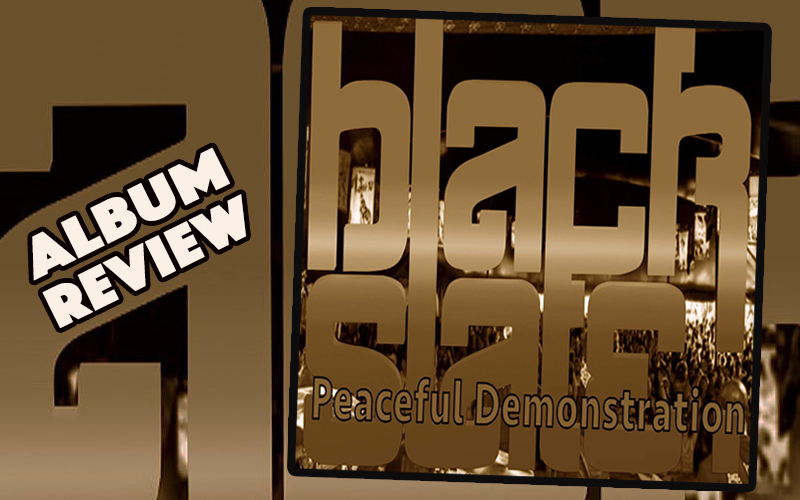 After noteworthy albums by Capital Letters and Black Roots, the revival of UK reggae continues with Peaceful Demonstration, the first full-length studio album since 1982 of Black Slate, the band often said to have originated the UK reggae movement back in 1972. Their return to the scenes had been announced in June 2013 with the release of an EP, World Citizen, that subsequently led Black Slate to embark on their first ever US tour in 2014. 
Black Slate had set out initially as a backing band, working for artists such as Dennis Brown, Jimmy Cliff, Ken Boothe or Peter Tosh, before the group started to write their own songs and release albums. 
Many talented reggae artists face the challenges that heavy touring and small paychecks bring for decades. Some make it, others quit before their breakthrough because they can't take that precarious lifestyle anymore, or they start to prioritize things outside of music. The founding members of Black Slate split because touring life took a heavy toll on them, because they needed income to raise their families and thus looked to establish more sustainable business ventures. 
Luckily, they didn't stray too far from the music business. Keyboard player Anthony "Pure Silk" Brightly worked as a DJ, artist manager, event promoter and club owner, doing his part behind the scenes to advance UK lover's rock and reggae. Guitarist Chris "Music House" Hanson became a dub plate broker after Black Slate, before he moved on to mix and master thousands of reggae songs in the last 25 years. He is, for instance, responsible for the mastering of Chronixx' Dread And Terrible. 
With their kids leaving their homes for college, they decided it was time to get back together as Black Slate, and on the road and into studios. The reunification of the original Black Slate is not a desperate measure to bolster up meager retirement pay, but a sheer affair of the heart. 
Founding member Desmond "Drummy" Mahoney is also on board of the revived band, playing drums and percussion. New members to the current line up of Black Slate include Gaven "Magic Voice" Creary and Jesse "Energy" Brade on lead vocals, and Colin "Steam Fish" McNiesh on bass. 
For Peaceful Demonstration, Black Slate met in Antigua, where Anthony Brightly had relocated to raise his children. The album's eleven tracks were recorded in the 1970's analog fashion, staying true to the original sound of the band. Peaceful Demonstration is sweet roots reggae with an unapologetic groove. It contains love songs, social commentary, as well as spiritual songs. 
Gaven Creary's golden voice is magic indeed and perfectly suited to refine lover's rock, such as the unsurely asking Look Into My Eyes and the soulful Feel The Love with its mourning guitar line, or the slightly melancholic ambience track Daylight. Supportive vintage-styled backing vocals add a classy touch to the latter. 
The more political songs include I Can't Breathe, a moving tribute to Eric Garner, the African American that was killed by a police officer in New York City in July 2014. The song title repeats the last words he uttered before he passed away. The album's title track recalls Martin Luther King, Jr. and asks for equal rights, education, and freedom. 
Two cover versions pay homage to two greats of UK music: Should I Stay Or Should I Go is a one drop version of The Clash's song, and Ed Sheeran'sThinking Out Loud closes the album. Peaceful Demonstration is a strong opus, worthy to announce the return of the cornerstone act Black Slate is. They should definitely stay, if I may think out loud for a moment.
---
Release details
Black Slate - Peaceful Demonstration
DIGITAL RELEASE [TCD Records]
Release date: 04/28/2016
Tracks
01. Daylight
02. In the City
03. Look into My Eyes
04. Predator
05. Feel the Love
06. Should I Stay or Should I Go
07. Build Mama Africa
08. I Can't Breath
09. Peaceful Demonstration
10. Amun
11. Thinking out Loud