Big Mountain Album-Project @ Kickstarter
04/18/2013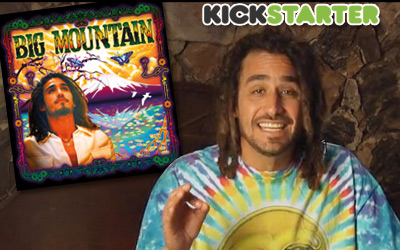 Big Mountain, famous for their worldwide hit Baby, I Love Your Way (1994), are planning to record a new album to be released in June 2013.
 
With the help of the fans, through the crowdfunding platform KICKSTARTER, they need $40.000 to start recording.
They plan to release the album as a 3CD limited 'Kickstarter' edition. So this is your chance to support a very interesting project and also secure a special edition of the album. It ends in one day, so this is the very last chance to support and make it happen.

Join the project now @ KICKSTARTER.com



Some more details about the project here and Quino explains it all in the video below!

$40,000 is the number that will allow us to record and release our next album without sacrificing any integrity in our message and music.

This is a very special Big Mountain recording project. Not only will Big Mountain record a full album, including 3 radio singles, but Big Mountain is going to record two extra CDs to make a special Kickstarter 3CD limited edition, personally autographed set. There are other great Big Mountain gifts that are offered for Kickstarter pledges. We are also raising capital to service radio and prepare the new world tour.

We need your pledges to make this one of the greatest Big Mountain albums and positive concert tours of this decade.

Thank you for being a part of this new Big Mountain album recording.