Review
Album Review: Clay - Art & Soul
04/10/2016
by Gardy Stein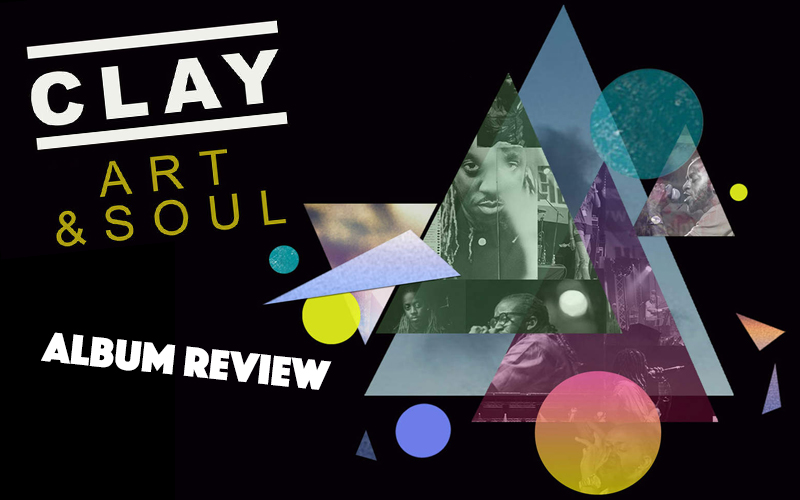 When reviewing his EP Clay:List last year, the only critic I came up with was that 5 songs were not enough to still my appetite for this beautiful music. With his first full-fledged album Art & Soul, rising star Clay now feeds us finest heart & soul food. Released on his own UK-based label CountryBus Music, all but the first two of the 14 tracks were composed, accompanied, mixed and produced by the multi-talented young man himself, who, having a classical piano training and the perfect pitch, definitely knows what he is doing.
Chat And Gwaan Bad (produced by Josie "Big Finga" Coppola) is out on video since a few weeks and a powerful introduction to the album, but it's the next song that has my heart fluttering on first eardrum-touch: Hold On! Once more produced by Big Finga, Tobi "Left Hand" Zeppezauer and The Evolution Band, its intricate instrumental patterns provide a stunning base on which Clay unfolds his uplifting lyrics with heart-rending melodic and vocal beauty. "Hold on to your dreams!"
The remaining tracks center on the big L (except Espionage and Get There): with passion and devotion, Clay illuminates all facets of this feeling called love. In Like Crazy, Reality and the acoustic piece I'll Miss You, he talks about the pain of separation, while Silhouette asks for a change of perception. Rejoicing in the up side of romance are Happiness, All My Love and Cyah Get Enough. The latter is the only feature of the release, presenting – surprise, surprise – Mr. "Zagga Zow" Beenie Man, whose trade-mark huskiness provides a perfect match to Clay's crooning.
No Pressure, now, should be made an educational anthem for those pushy men out there. In his unique sweet-voiced way, Clay expresses his interest to the lady who caught his attention, then takes a step back and gives her the power of deciding how things develop. That's the way to entice a girl, gentlemen! And once you gained her trust and affection, you can allow yourself to get cheeky, as in Criminal.
Almost like a summary of all the above, I Love You once more puts the artist's strengths in arrangement, vocal delivery and song-writing to the fore: "Every single song we danced to – this is the song!" (am I the only one sighing here with a silly grin on my face?).
With Art And Soul, Clay establishes himself not only as a producer of quality music (well, he's been around as such for quite some time now), but also as a talented singer and promising artist who will certainly win especially the lady's hearts in no time. And even though it might be some time before he comes on tour, rest assured that listening to this release on your home speakers or the Soundsystem of your choice comes pretty close!
---
Release details
Clay - Art & Soul
DIGITAL RELEASE [Countrybus Music]
Release date: 04/08/2016
Tracks
01. Chat And Gwaan Bad
02. Hold On
03. Like Crazy
04. Espionage
05. Reality
06. Get There
07. No Pressure
08. Silhouette
09. Happiness
10. Cyah Get Enough feat. Beenie Man
11. I'll Miss You
12. I Love You
13. All My Love
14. Criminal
Featured artists
Beenie Man