Video-Statement: Beenie Man's Apology to Gay Community
05/17/2012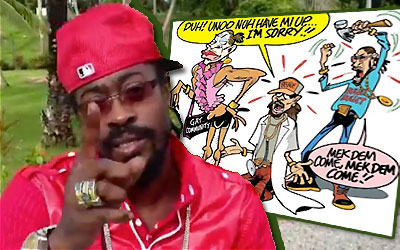 Beenie Man has been added recently to the line-ups of major european festival Rototom Sunsplash in Spain and SummerJam in Germany. Both festivals put a video statement on their youtube channel where Beenie Man speaks to the gay community, which protested against his concerts in the past.
Additional the No Hate Reggae Charter campaign has been started in Belgium. Check a news about it at the Jamaica Oberser: Belgian gays grant reprieve to Beenie, Sizzla and Shabba - Promise to end protest at Reggae concerts [May 18th 2012]
Watch Beenie Man's statement below. the playlist below contains also a video by the Jamaica Observer "Voice From The Street: Beenie Man's Apology"