Riddim Readers Poll: Reggaeville.com Voted Best Reggae Website 2011
02/04/2012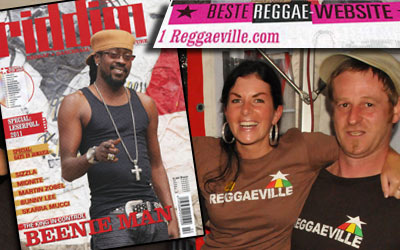 The 60th issue of germany's Riddim magazine hits the streets next thursday (February 9th).
Beenie Man is featured on the cover and you will find stories about Sizzla, Skarra Mucci, Midnite, Martin Zobel, Bunny Lee and much more inside.
The long awaited results of the Readers Poll are also published in this issue and we are proud to announce, that Reggaeville.com has been voted Best Reggae Website 2011. For the second time after 2010. Big up to all who made this happen!
Below you find the results. For all other results, make sure to get a copy next week!