Interview with Beenie Man
09/17/2016 by Angus Taylor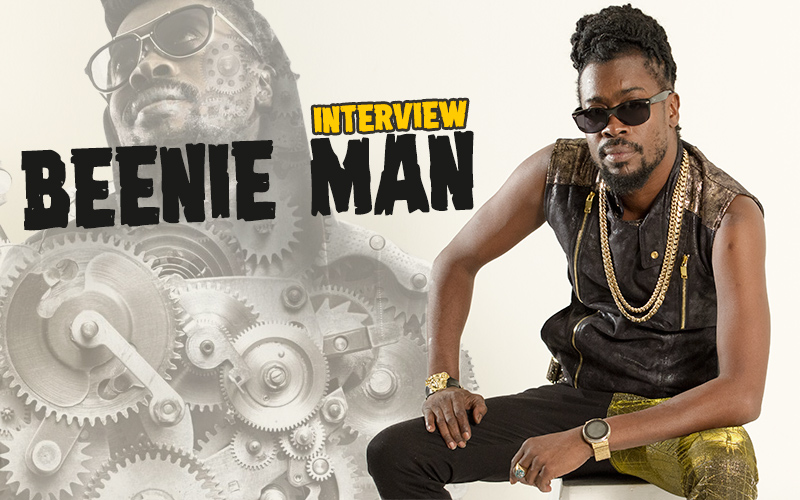 Beenie Man releases his first album in a decade, Unstoppable, this week. Comprising 22 tracks, featuring guest collaborations with old friends Akon, Jeremy Harding and Tristan Palmer, as well as former foe Bounty Killer, it's a heady mix of his past, present and future.

Beenie spoke to Angus Taylor on the phone from Kingston, Jamaica. In the spirit of the record, they touched on his early days deejaying as a 5 year old, the hot topic of hip hop's dues to dancehall, and why he won't be playing Sting any time soon...

How is your health? You had the Zika virus recently. Are you all better now?
Yeah I'm good. 100%. I caught the Zika but I'm good now. That was like two months ago. Three days' time I was over it. I have a strong immune system. If I catch flu it lasts two days, when for other people, it's a week.

Did you celebrate Ethiopian New Year?
Yeah man, we do that every year because I am an Ethiopian Orthodox. We celebrated in the African way. We have seven days of drumming, we have a feast, and we have fasting.

How does it feel to get your album Unstoppable out to the people? There were a couple of delays in securing a release date.
This is an album I needed to release for the fans. Seriously, because it has been 10 years now that I haven't had an album out. The problem was I did a song with Akon and it never cleared. The song is called Unstoppable, the title track. But now it is cleared, everything is alright. The whole production. Akon, Bounty Killer, everybody on the album. Putting it all together, it is a great work.

A lot has happened since your last album, Undisputed. We've had the download thing, the streaming thing, the whole album format was called into question at one point. Do albums matter?
Yeah, it does matter because… Alright… when your fans want to listen to you, they want to listen to an actual 22 tracks or 12 tracks straight. So this album is a 22 track album, a double CD. It's just what the fans need today. An album is relevant to any artist that is doing music.

Did you find it easy to come up with 22 tracks for an album? 22 tracks is quite a lot.
Yes, very easy because I sang about 60 songs for the album. Every year an artist goes in the studio he will actually make an album you know? An artist is going to make 22 tracks, 30 tracks for the year so at least he has three, four, five singles released that will really shot the place to keep him relevant. Now you will have a bag of hit songs which are not relevant. You have to know what the fans want. This album is what the fans want.

You worked with Akon on the song Girls in 2006. Like you, he has a love of African and Jamaican culture – as heard in his reggae song Mama Africa. What brought you together?
I met Akon in New York when he had just sung Locked Up. I brought him to Jamaica with one song, before the album released. So when he went back to America he started to give me work. Like "This man is trying to do a remix and him need you upon it", "That man needs a remix and he needs you upon it". So he gave me a whole heap of work as my friend. When he first built his company I was the first man he signed. I said "Alright, me ago deal with this". But I am a man who can't deal with companies. Companies try to tell you what to do, when to do it, how to do what - I can't deal with that. Me and Akon are friends but me and companies are not friends like that. So I decided to come back to Jamaica, build a studio, sit down and do my thing.

Your own productions feature a lot on this project - as well as long-time producers like Dave Kelly and Jeremy Harding. Who is in your 357 crew?
357 is the label, MD entertainment is the company. My partners are Mario Campbell and Rohan Smith which is Blue - my brother. He is the man that manages everything. He is the man that controls the whole entire thing. Most of the productions on the album are produced by us. Cantana and CeeGee are two artists of mine that I signed to my company. So me and them write together.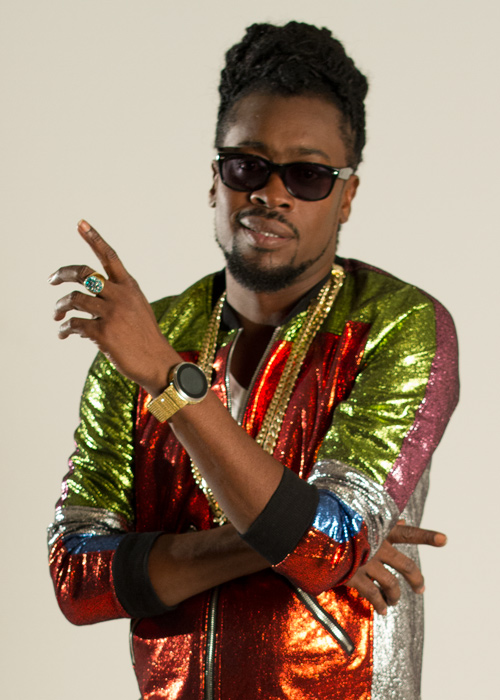 Tristan Palmer is on the album, singing and producing the song Blue Lights featuring Bounty Killer. How long have you known Tristan Palmer?
I have known Tristan Palmer for 40 years. He is one of my oldest friends. The first time I met Tristan Palmer was at Gemini Soundsystem. The sound played in front of my yard one night. It was Tristan Palmer, Philip Fraser and Carlton Livingston. The three of them met me. And then I met Squiddly Ranking and Johnny Ringo at the same time. That night, when I walked up on the microphone I was like five years old. When I took the mic Johnny Ringo thought I was a kid that came out of the house and couldn't find my mother! So he gave me the mic to call out my mother's name. And I said "Run the riddim now!" It was totally fun.

What made you leave the house and get on the mic that night?
I just did it! I made up my mind and said "Right, me ago over the dance". The problem was, my mother is Christian and I live in her house. So I had to wait until she dropped asleep and then just climb through the window and go to the dance. So to stop me from getting beaten by my mother Tristan Palmer had to come to my yard and tell her the reason why they needed me around them to do what I do. Because every man just laughed when I held the mic and mashed up the place. After that Tristan Palmer gave me my first number one song. Miss Angela. He is the one that produced the song. Him and Solidarity. He is the first man to give me a number one in my life. And now I have 187 to count.

You mentioned that you left your home to go to the dance at the age of five. You have Sizzla and Agent Sasco on the new record for the song Call The Crew. Sasco told me a similar story about leaving his home at age five and getting on the mic.
Yeah man, that's how it goes. You see, Jamaican artists we started out from kids. We just have to decide our lives and say we are going to do this or do that. I realise now that every artist did the same thing that we did. Do things to please the mother. So the school thing, we have to do that. Go to school and graduate, get the diploma. Just for mum's sake so that she can be alright. But we as artists we know exactly what we're going to be from when we are five years old. We're not scared. We are Jamaicans. We're afraid of nothing! (Laughs)

In the same song you mention being "young on Maxfield Avenue". What did you used to do on Maxfield Avenue, location of the great Channel One studio?
Oh! Maxfield Avenue is my place. That's also how I got to know Tristan Palmer.


That's what I was thinking. He must have spent a lot of time at Channel One.
Yeah man, that is the connection! We'd go and check Tristan Palmer, Early B, Tenor Saw. Maxfield Avenue was my place to go and hang out in the daytime as a youth. I used to live across town so I would leave school, take the 15 bus, come off at Waltham and walk over to Maxfield.

Is that where you met Barrington Levy?
I met Barrington Levy at Jungle, right in the part that Volcano Sound comes from. I knew Barrington Levy from when he was young. He was a man who just looked older when he was young. He still looks the same way. Half Pint, Junior Reid, all of them I knew them from when I was a youth.

When you won the Tastee Talent contest in 1981, which songs did you sing and who did you beat? Nadine Sutherland told me she beat Yellowman in 1979.
I sang my first recordings, Too Fancy and Over The Sea. I beat everybody! It was like Junior Tucker, Nadine Sutherland, Chevelle Franklyn. I got beaten the first time by Yellowman. The first time I entered was me and Yellowman. Yellowman wore yellow shoes, a yellow hat and yellow glasses and sang a song about being yellow and I couldn't beat him. There was nothing I could do! (Laughs) But the next time I went back and I actually won.

As mentioned, Bounty Killer is on the song Blue Lights. Do you two laugh about the old days?
Yeah, of course. We have been in war for what… 22 years? So all we have to do is purely laugh about it because we were never nasty. We have never had a fight. We have never had a fuss more than lyrical fights and lyrical arguments. It is just lyrical confrontation.

Recently there's been confrontation over dancehall artists getting fair credit by hip-hop artists. Some of this focussed on your sample on Controlla by Drake. As somebody who knows the music, what is the exact relationship is between dancehall and hip-hop? Is reggae hip-hop's father? Are dancehall and hip-hop cousins?
Dancehall built hip-hop, man. Without dancehall, so there be no hip-hop, my lord. Some of the biggest hip-hop songs are taking from Jamaican songs. You know that and I know that too. For example, the first man who did hip-hop is Jamaican.

Kool Herc?
DJ Kool Herc. The man who sang Kung Fu Fighting [Carl Douglas] is Jamaican. Busta Rhymes is Jamaican. Biggie Smalls is Jamaican. So the music is Jamaican influenced 100%.

Jamaica has also been very influenced by America since the 50s.
Yes man, since the 50s for true. The cars and the dressing and the gold chains and the big watches and all those things. Otherwise our music influences hip-hop music. There is no rapper's house that you can go in right now that doesn't have a Bob Marley picture.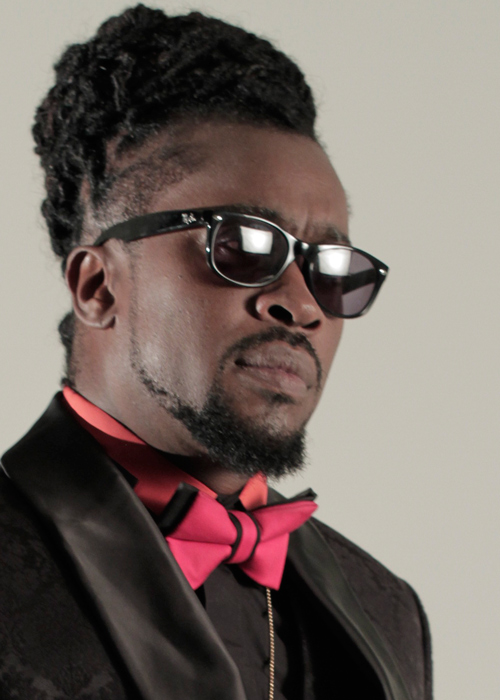 There is a desire, within elements of the industry, to try to copyright Jamaican musical forms. Is that realistic?
Not really. There is no copywriting dancehall. Dancehall music comes from everything else. If they copyrighted dancehall music then you're copyrighting the next man's style. Because dancehall music comes from the foundation. It never changes. Everything that we do, the youth that come after us will come and do it back. If you copyrighted dancehall everybody would be broke. Nobody would earn any money! (Laughs)

As someone who has performed at Sting many times, what do you think of Sting's new international concept?
I am not involved with Sting. I don't have anything to do with Sting. I am done with Sting. I don't think it's any longer a ghetto show because of the price. $3000, $5000 to go in as a VIP. It is no longer a ghetto show. Ghetto people don't have that money. I have nothing to do with Sting. Notice I haven't done Sting for the past 10 years. I don't know anything about Sting or the concept or anything that they are talking about.

You recorded the song Three Against War with Tristan Palmer and Dennis Brown. You also recorded with Dennis' daughter Marla Brown. What are your memories of Dennis?
Dennis Brown was my greatest artist I've ever seen in my life. My memory of Dennis Brown is when the big artists busted Jamaica like Shabba Ranks and Ninjaman, Dennis Brown would close the show. When Papa San and Tiger ran the place Dennis Brown would close the show. He is one of our greatest artists, other than Bob Marley. We knew Dennis Brown. Dennis Brown was the nicest man you could ever know.