Bunny Wailer Launches The Wailers Statue Project
12/15/2018 by Reggaeville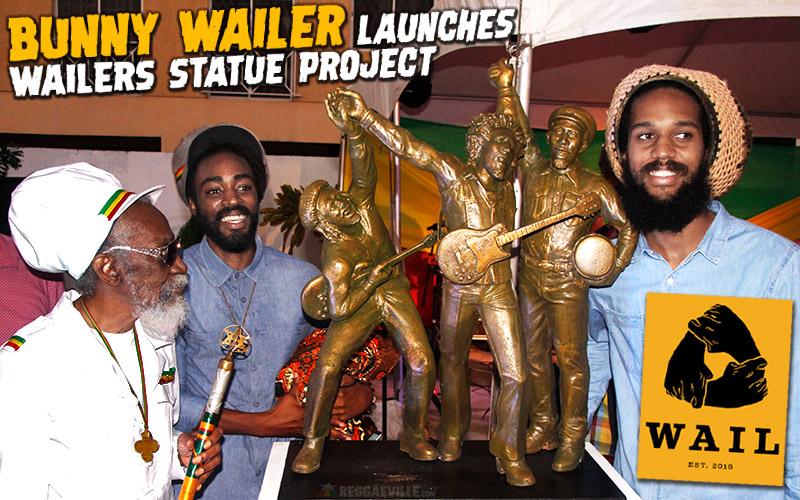 Last sunday (December 9th 2018), in Kingston - Jamaica, the Wailers Museum and Solomonic/Tuff Gong presented The Wailers Statue Project to the world. Dubbed A Rastafari Statue Of Liberty, a miniature version of the life-size sculpture planned for completion in October 2019 was unveiled in the presence of Bunny Wailer, sculptor Paul Napier and others. The official act was accompanied by contributions of guest speakers Ka'bu Ma'at Kheru & Professor Tunde Bewaji and a live Tribute to The Wailers performance led by Trenchtown based Right Band featuring Asadenaki (son of Bunny Wailer), Dre Tosh (grandson of Peter Tosh) & Blvk H3ro.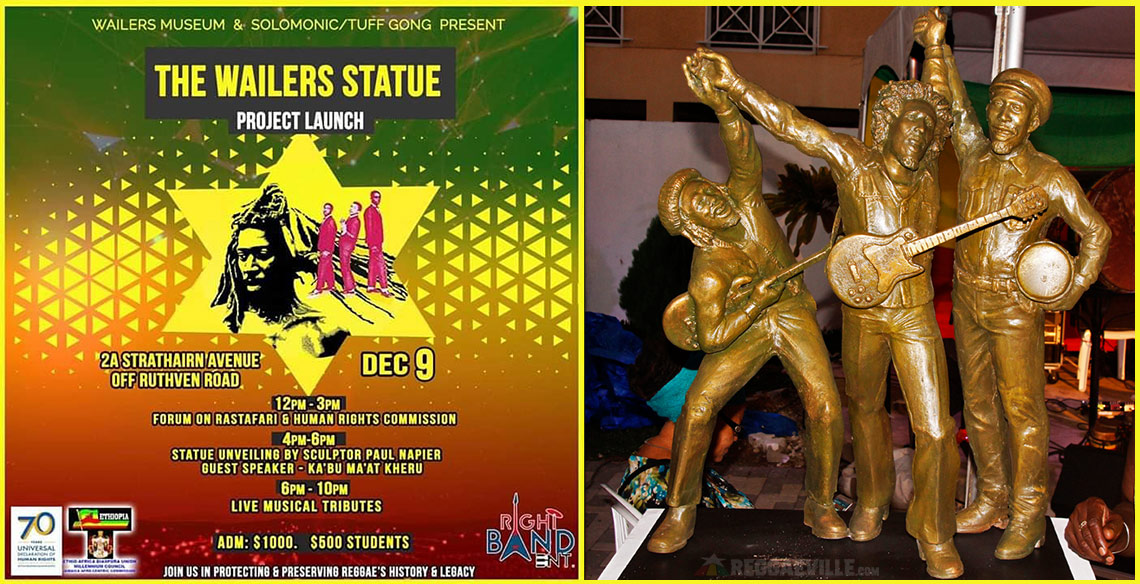 "This statue will memorialize and affirm The Wailers' history & identity as incorporating the trio of Late Hon. Robert Nesta Marley O.M, Hon. Winston Hubert McIntosh O.M and surviving member Hon. Neville O'Riley Livingston O.M, O.J, C.D covering their active years of rehearsing, writing, recording and performing between 1961-1974 before they established solo careers, which extended The Wailers identity as Rastafari Philosopher Kings. (...) The project launch was in conjunction with the celebration of the 70th anniversary of the declaration of Human Rights, The 98th anniversary Of The Universal Declaration Of The Rights Of The Negro by the late Honorable Marcus Mosiah Garvey, and the recent UNESCO inscription of Reggae as a world intangible cultural heritage."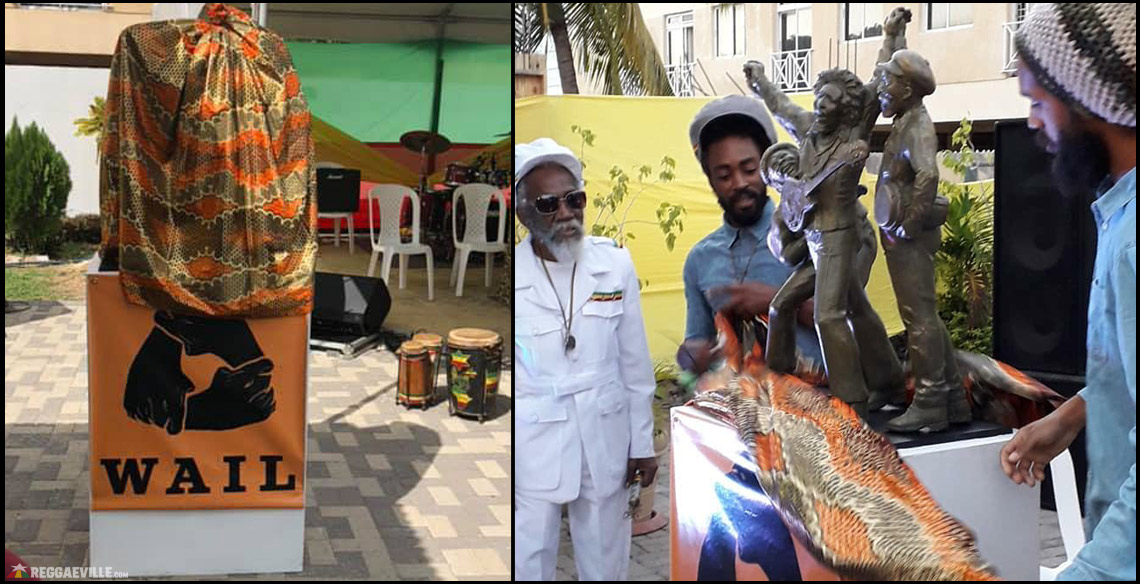 At the same time, the event launched the WAIL Entertainment Multi Media Brand. "This new label will be bringing local talent, legacy and cultural audio visual and fine art projects to the national and international landscape, in particular Africa, through ventures developed by Bunny Wailer & Maxine Stowe. The first releases are "The Grass Is Greener" slated for release in January 2019 featuring Asadenaki, Blvk H3ro & Grei Show and reintroduction of 'Butterfly' featuring Bunny Wailer, Andrew Tosh & Ky-Mani Marley through Dubshot Records."