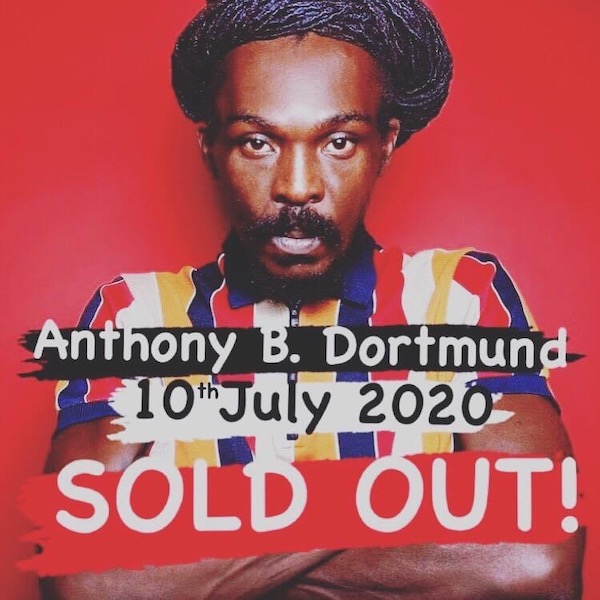 07/10/2020
Anthony B
Dortmund, Germany @ Junkyard
Schlägelstrasse 52
Dortmund
Germany
MESSAGE FROM THE PROMOTER:
In order to meet all safety standards, the concert will take place outside the junkyard and will be performed as a track show to ensure the safety distances on the stage.
Admission is exclusively and only with tickets from the VVK! There is no box office on site as the number of participants is limited.
We ask you to pay particular attention to the safety distances in the entrance area and in the audience area and to wear mouth / nose protection.