Peter Tosh Museum - Opening Ceremony in Kingston, Jamaica
10/22/2016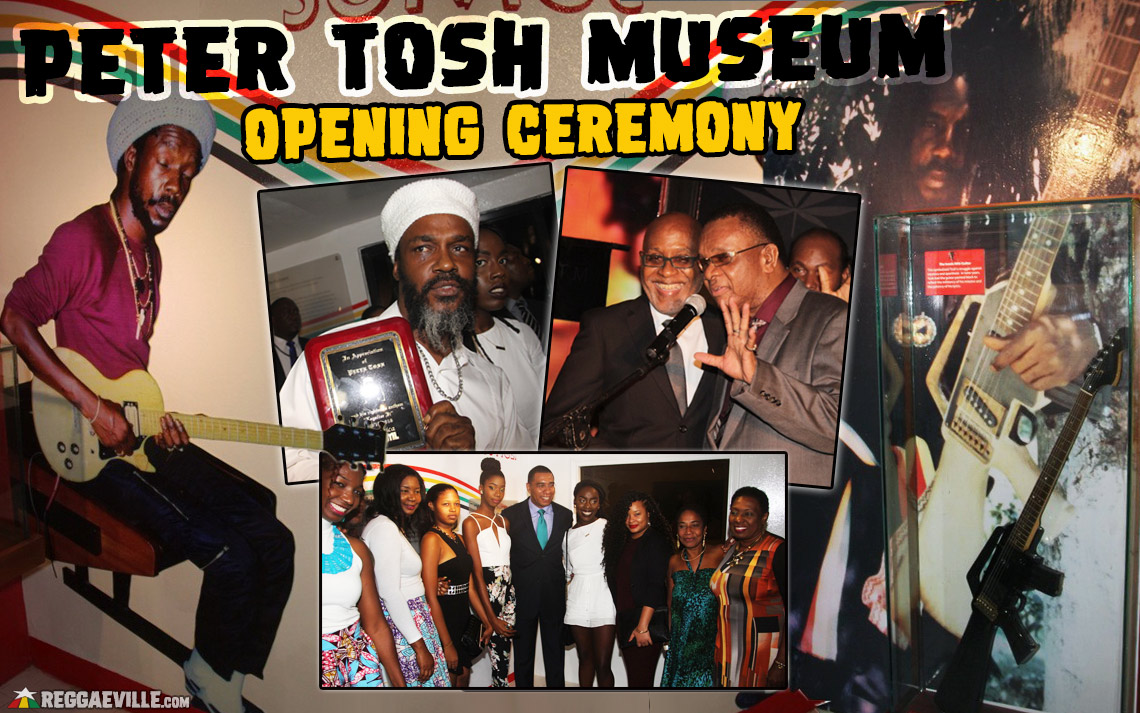 The Peter Tosh Museum is now officially open!

On Peter Tosh's 72nd birthday anniversary, October 19th, the museum was launched in Kingston, Jamaica.
It is located in the Pulse centre and provides a large collection of never-before-seen Tosh memorabilia, including the most famous M16 guitar.

The museum is a joint-venture collaboration between the Peter Tosh Estate, Pulse Investments Ltd, and Andrea Marlene Brown (Tosh's spouse).
Reggaeville photographer Steve James was on spot and covered the event:
PHOTO-REPORT: OPENING CEREMONY
PHOTO-REPORT: PETER TOSH MUSEUM TOUR

Watch below MP Lisa Hanna's speech at the launch: