Line-Up: Rebel Salute 2014 with Live Stream!
12/23/2013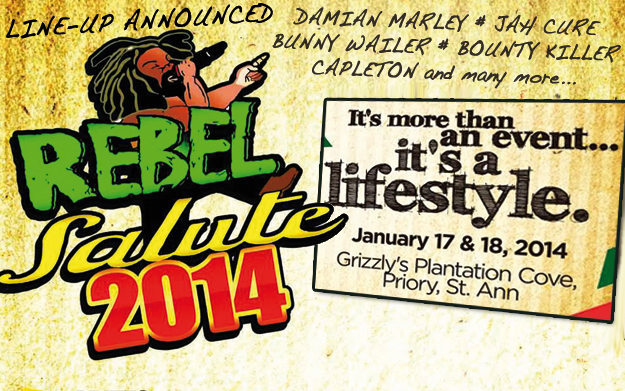 The 21st edition of Rebel Salute has revealed the line-up. More than 40 acts are going to perform in St.Ann, Jamaica on january 17 & 18th 2014.

The official press launch took place in Kingston on December 19th. Check the photos HERE!


The line-up includes a long list of major artists:

Damian Marley
Bunny Wailer
Andrew Tosh
Capleton
Luciano
John Holt
Bounty Killer and many more...

As a matter of fact Damian Marley, Bunny Wailer and Andrew Tosh will be performing on january 17th. Maybe they are going to appear all together on stage!?

plus the an interesting list of fresh and upcoming artists:
Jesse Royal
Pentateuch
Kabaka Pyramid
Jah Bouks
Iba Mahr and many more... check the full line-up here!


If you can't make it to Jamaica to attend Rebel Salute 2014, you can easily watch it at home with the pay-per-view LIVE STREAM. Details here!