Report: Gentleman & Friends - MTV Unplugged in Hamburg, Germany 2017
12/06/2017 by Gardy Stein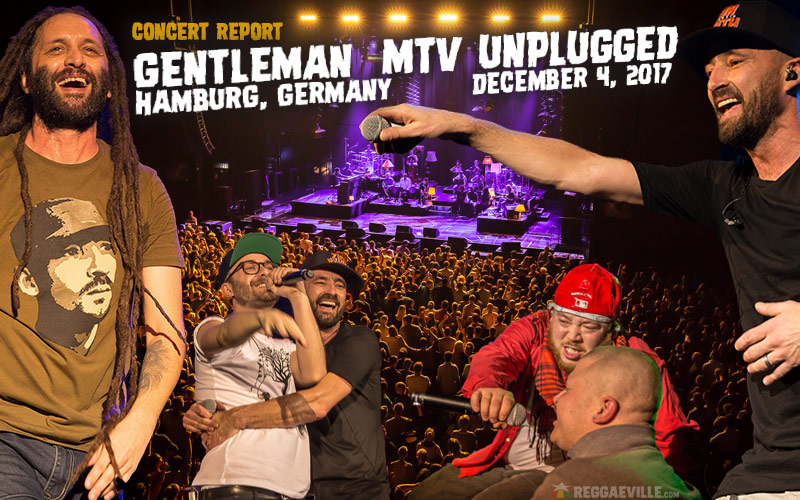 MTV Unplugged on Tour! After the fantastic performance delivered two years ago, Gentleman was back in Hamburg last Monday (December 4, 2017), occupying an even bigger venue this time: the Mehr! Theater am Grossmarkt. Even so, the show was sold out (as is his whole tour, a well-deserved feat for this tireless artist!). 3.300 people flocked into the hall from 6:30pm, happy to escape the uncomfortably cold drizzle outside.

Within, the stage set-up conveyed a cosy living-room feeling: carpets, floor lamps, chairs and a warm red light. The props alone must have occupied one of the tour-trucks! Another one certainly held the instruments only. There is a piano, two or three keyboards, a complete drum-set (masterfully played by Josi "BigFinger" Coppola), an equally complete set of percussions, a rack of several guitars, a huge double-bass, sparkling wind instruments, shiny wooden violins... a whole orchestra waiting to regale us with music!
The wait is not long. At 8pm sharp, at least a dozen people enter the stage, accompanied by the booming voice of a moderator who welcomes everybody present and announces the first three live acts: Tamika, Carl and Treesha! They open with a 15-minute-medley during which they take turns singing own songs and hits like Is This Love or I'm Still In Love, retreating to the backing mics after. A hush falls over the venue when the well-known intro of Gentleman's MTV Unplugged Album starts to play, only interrupted by a hyped-up fan close to me who screams at the top of her lungs. Picking up speed, the musicians start a version of Simmer Down to which, finally, Gentleman appears on stage with a broad smile. "Hamburg, how are you feeling?" he inquires, and loud shouting from the crowd is the best possible answer.

For the fans in the first row, a dream comes true when the performer jumps from stage and approaches them, taking pictures and joking around. "How do you call a selfie that you put on a rack? A shelfie!" he says, not taking himself completely serious when he adds "I had a clown for breakfast!", a German expression meaning that a person is in a goofy mood. His joy is contagious, and the following tracks Journey, Different Places and To The Top are accordingly celebrated, especially by the screaming lady to my right.

Announcing him as "the guy who used to sell merchandise until we discovered that he can sing", Gentleman welcomes his first guest Martin Jondo, who jumps up and down like a red energy ball. The spot then is on trumpeter Hopeton Williams as he plays the intro to the Liberation riddim on which Jondo performs his Rainbow Warrior, a riddim picked up by Gentleman with a rendition of Capleton's Jah Jah City. Vibes!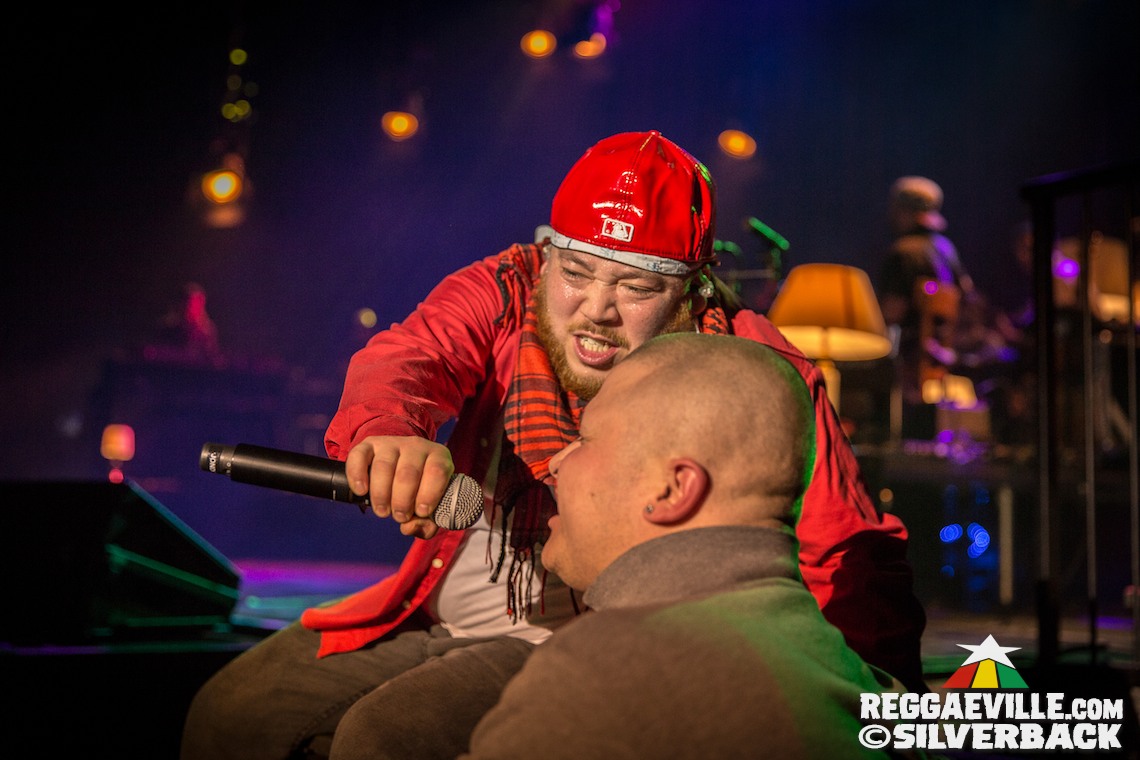 Continuing with Changes and Intoxication, Mr. Otto remarks that "There is always a common ground we can meet on! Even with someone like Gzuz." and, laughing, starts to intone the Beginner's song Ahnma on which he is featured together with the rapper, a song so popular in Hamburg it has the crowd joining in immediately. "Thank you so much for coming out!" he says, and then announces his next guest. While Claye pours out his vocal honey in three songs, among them the beautiful Happiness, Gentleman dives into the crowd once more, exchanging hugs and high fives.

Climbing up again and settling down on one of the monitors, he stays in the calmer mood with Mama and Tranquillity before pushing the energy high again with his next guest: Daddy Rings! He performs the most songs as guest so far (five, if I counted correctly), and in a wonderfully orchestrated extra, some of the musicians get their spotlight during these. Thus, after guitarists Boris Rogowski and Florian Stahl Münzer had already been in focus before, Rob Gutowski now stands up for a trombone solo, followed by an incredible double-bass-delivery by Odi and some saxophone magic by Johanna. The 007 riddim brings movement to the crowd once more just before Daddy Rings leaves, an energy that's subdued a bit by a rather dull delivery of No Woman No Cry by Carl. The mood is thus calmed down enough for It No Pretty, a song that enables the full splendour of the 12 (!) excellent musicians on stage to unfold – spot on the violins as well as Pollensi and Toni on piano and Rhodes!

"My next guest is from Kingston, Jamaica!" says Gentleman to a crowd roaring in response, and adds, chuckling, "That seems to be enough." The following performance of Alborosie, who has songs like Herbalist, Poser and Kingston Town in tow, is certainly a highlight of tonight's show, and with flying dreads and a little excursion into an opera's aria, he leaves an obviously lasting impression on the audience.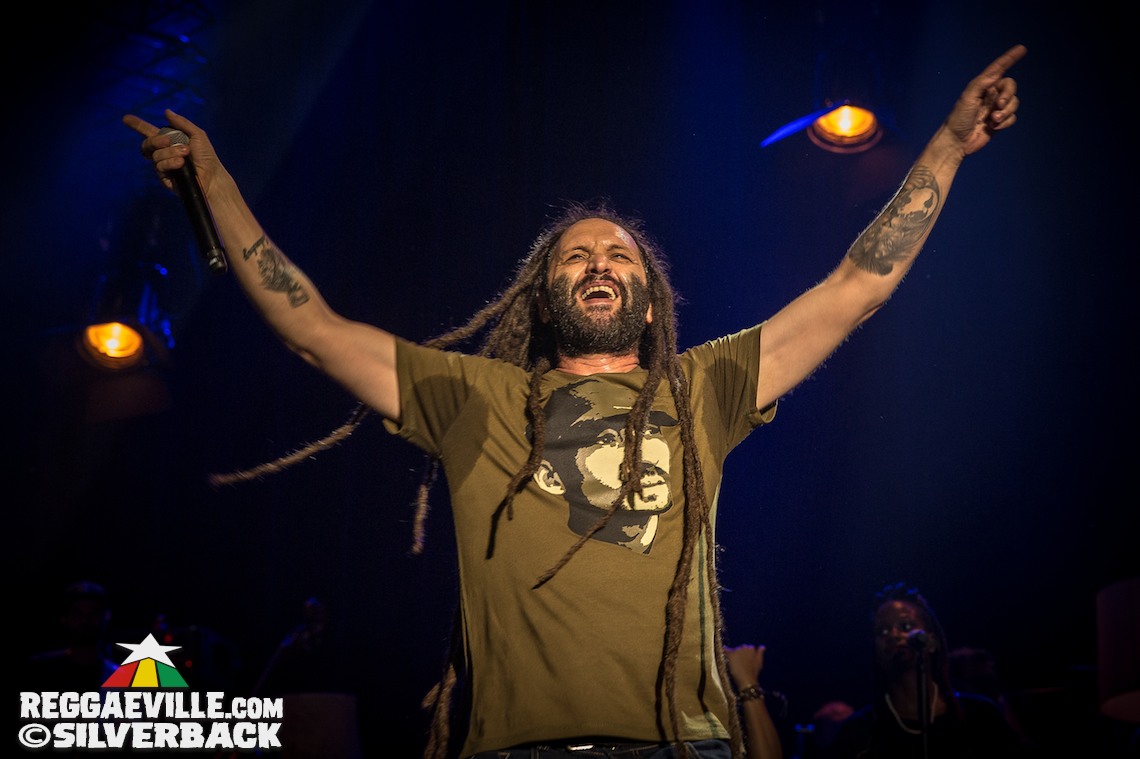 Without feature support, Gentleman then presents his collaborations with Shaggy (Warn Dem) and Sean Paul (Ovaload) before he has everybody, except those sitting up on the gallery, jumping with Leave Us Alone. He invites Shelly from NYC on stage, "our babysitter who can rap incredibly well", and touches base with the fans up front again.

What happens next is really a surprise, even for us well-informed press people: Gentleman states that he feels like singing to us in German and intones the first verse of Ich Trink Auf Dich. [WATCH THE VIDEO BELOW!] When he reaches the chorus, none other than Mark Forster himself joins in his own song and waves to a gasping crowd, 50% of which hold up their smart phones instantly (the other half is screaming, loudest of all – yes, the lady to my right). After sharing an anecdote of how he met Mark in South Africa and how much he likes his kind of humour, Gentleman hauls off for a final sweeping blow with Dem Gone and Superior, which has the artist take a last bath in the crowd before disappearing.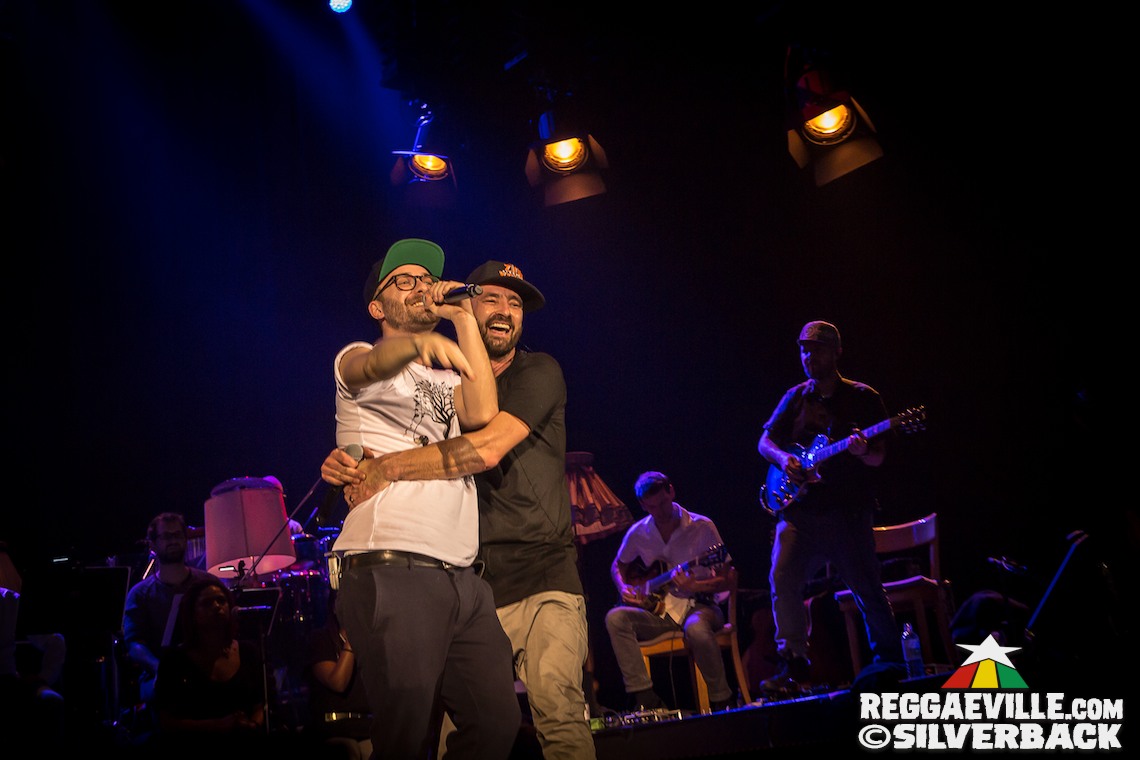 Of course, nobody is inclined to let him go as yet, and he is brought back by the shouts for encore to a version of Redemption Song. All musicians and artists then join him on the stage front (all but Puppa Albo), collecting the thundering applause well deserved.

After almost three hours, this amazing experience is over. The visitors who were part of it were not the usual Reggae crowd, and it's Gentleman's merit that he not only has a gift for making everyone feel part of a unique show, but also that he succeeds in acquainting people with a genre who might otherwise never have heard of artists like Claye, Daddy Rings or Alborosie. Respect is due for that, and respect is due as well for the amazing musicians who made such a night possible. Reggae on Broadway!!!