Alborosie presents... His Majesty Riddim - Listen to the full release!
11/04/2016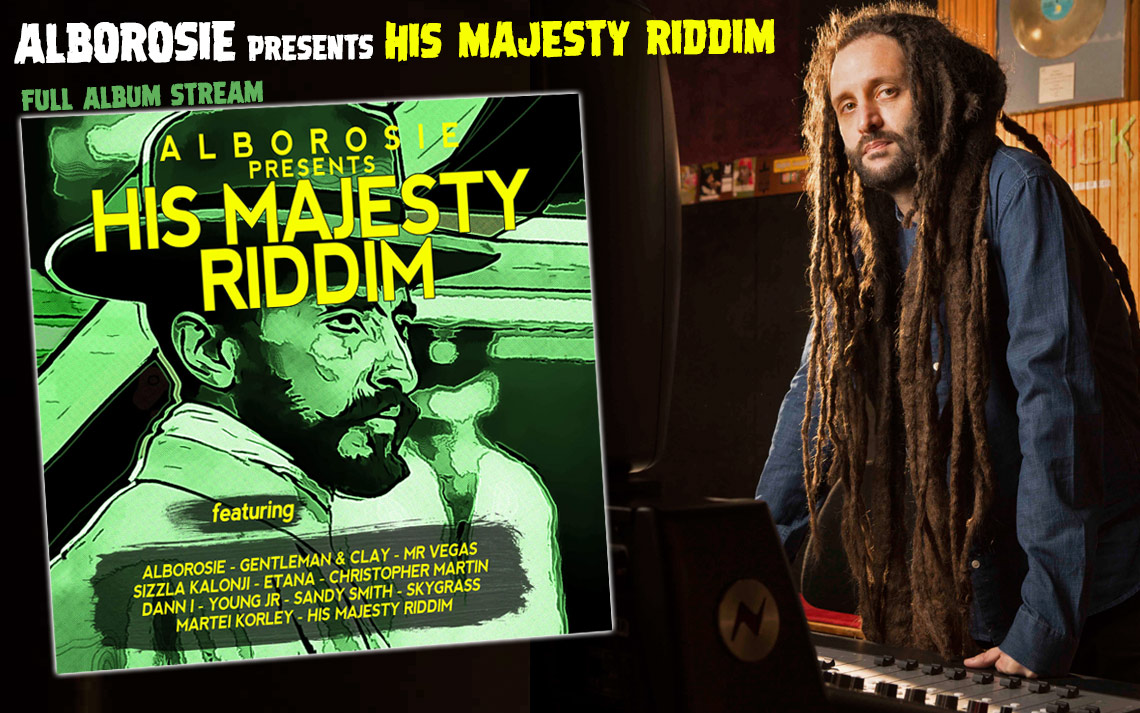 Alborosie licks back the 'Dread At The Controls' Rod Taylor classic from 1978 "His Majesty" (the original produced by Mikey Dread) to stunning effect.

Eleven tunes plus Alborosie's instrumental version make this a standout release! Producer Mr. Alberto D'Ascola aka Puppa Albo aka Alborosie showcases established hit-makers Gentleman (in combination with Clay), Mr. Vegas, Alborosie, Etana, Christopher Martin, Sizzla Kalonji with all new tunes, alongside young lions like Dann I, Yung J.R., Skygrass, Sandy Smith and Martei Korley.

Reggaeville is proud present the full stream of this killer release. Listen below and make sure to buy your own copy: digital, CD or Vinyl!