Alborosie, Christopher Martin & Marcus Gad @ Reggaeville Easter Special 2019
04/01/2019 by Reggaeville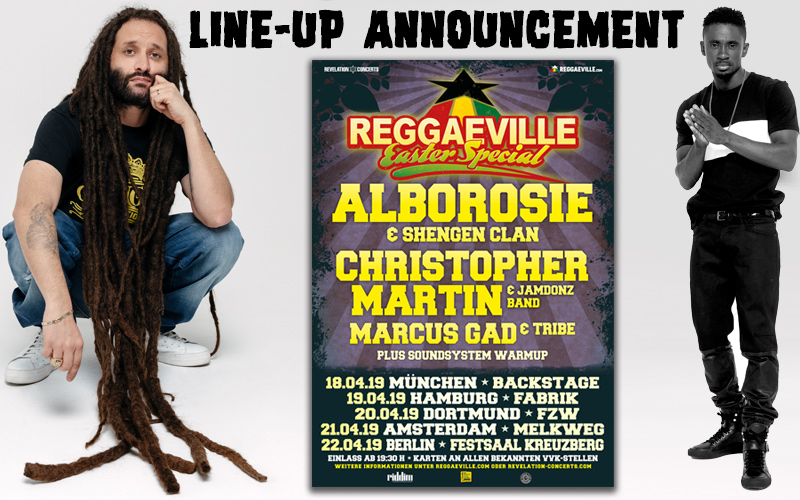 We proudly present the Reggaeville Easter Special 2019 featuring Alborosie, Christopher Martin & Marcus Gad! From April 18 to 22 the tour stops in München, Hamburg, Dortmund, Amsterdam and Berlin.

LINE-UP
Alborosie & The Shengen Clan
Puppa Albo is currently on a massive European tour to celebrate his 25th Anniversary.

Christopher Martin & Jamdonz Band
The Big Deal singer is on tour to present his new album And Then (out May 3, 2019).

Marcus Gad & Tribe
Deep Roots & Conscious Music from New Caledonia. New EP Enter A Space out since March 1, 2019.

DATES
April 18, 2019 in München @ Backstage
April 19, 2019 in Hamburg @ Fabrik
April 20, 2019 in Dortmund @ FZW
April 21, 2019 in Amsterdam @ Melkweg
April 22, 2019 in Berlin @ Festsaal Kreuzberg

ALL TICKET LINKS HERE!