Review
Album Review: Akae Beka - Livicated
10/31/2016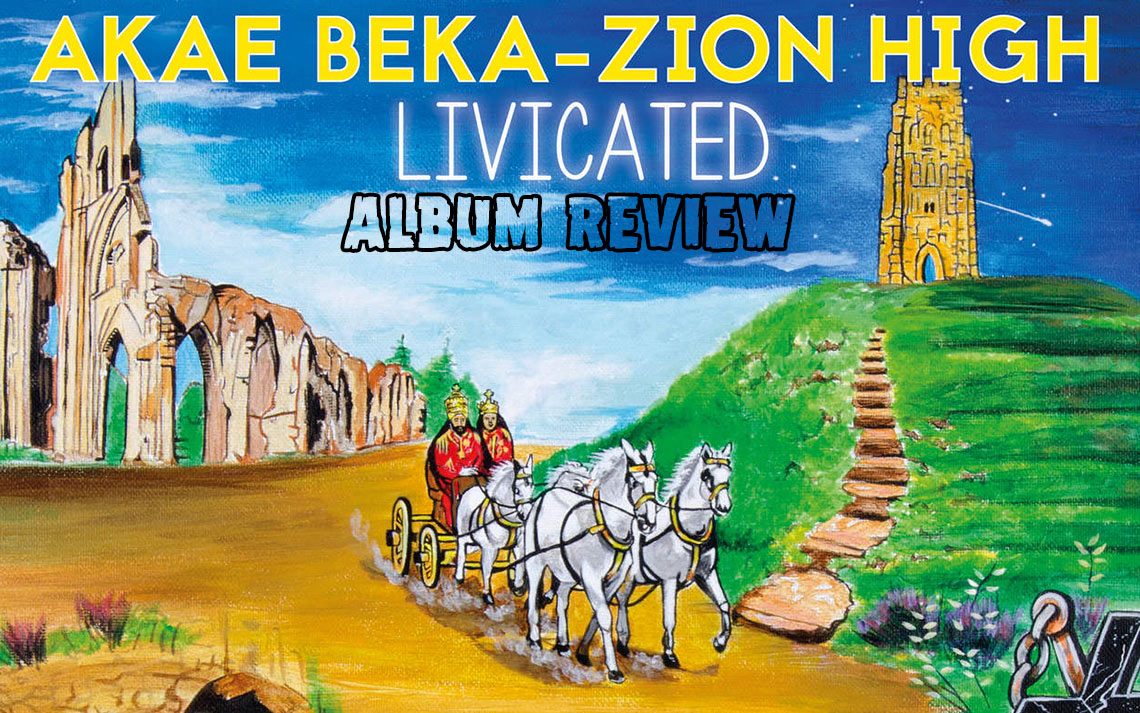 After Homage to the Land and Portals, Livicated is the third studio album of Akae Beka and the second one this year, but the first in cooperation with Zion High Productions outta Florida. Fans have been used to expecting several albums a year since the times of Akae Beka's predecessor Midnite, from which the band evolved around frontman Vaughn Benjamin in 2015 after the dropout of keyboarder Suren Felton and Vaughn's brother Ron on bass. Aside from a high dropping rate, we have also witnessed Midnite working with a variety of producers throughout their career which has brought forth almost 60 albums since 1989.

Akae Beka's two recent collaborations with I Grade Records from St. Croix (Portals) and Fifth Son Records from New Mexico (Homage to the Land), both bore solid long players which have represented the band on the musical landscape since their transformation from Midnite to Akae Beka. Both albums take their strength from a continuous desire to grow spiritually and musically, yet, they stay true to the unique meditative St. Croix style which was developed throughout the years and can be held responsible for the homogeneity of Akae Beka's music as well as the steady attention it gets from a continuously fascinated and Rasta-inspired massive in Jamaica and elsewhere. Simultaneously, from release to release, small and subtle alterations in the process consistently shape the music's representation and help to keep it interesting.

Now it's not a secret that the newest collaboration with the so-called 'Zion I Kings', a producer team consisting of Laurent "Tippy" Alfred from I Grade, Andrew "Moon" Bain from Lustre Kings and David "Jah David" Goldfine from Zion High, was not supposed to reinvent the wheel, but instead, to continuously inspire those who have learned to love the mystic teachings and appreciate the detailed and often cryptic elaborations of Akae Beka which can carry reference from pretty much every knowledge accessible for mankind, from ancient religious teachings to contemporary findings in natural sciences. Whether or not you think that this album is but a sequel to Portals, and whether or not you were expecting new, more inventive musical developments or even more innovative rhetoric, I only want to reveal this much: on Livicated, a variety of treasures is hidden behind a curtain of familiarity. This invites those who are just discovering the island of Akae Beka on their musical ocean and want to explore it further as well as those who already know what awaits them and who feel inspired to go deeper and look behind the curtain.

No matter what, experts and newcomers both will find pleasure in identifying subtle aspects of sound aesthetics and vocal performance, and those who love to rack their brains over symbolism, ancient scriptures and wordplay might just have discovered one of their favorite albums. Whether or not you read the album's title as the Rastafarian deconstructivist version of the English word "Dedicated," or as a variation of "Levitated," most definitely, this one is a dedicated piece of art which indeed seems to be levitating slightly above this world.

Lean back, get your headphones – and dictionaries – out and tun up di level for Livicated, twelve conscious reggae songs brimming with self-realization, mysticism and music skills.
---
Release details
Akae Beka - Livicated
DIGITAL RELEASE [Zion High Productions]
Release date: 10/21/2016
Tracks
01. Firmness
02. Usward
03. Discreet
04. Livicated
05. Daughtaz And Sunz
06. Loose The Gates
07. Lifetime
08. Have Herd
09. Faith
10. Handle Sumptin
11. Eyelidz
12. Over Antichrist