Devin Di Dakta @ Wha' Gwaan Munchy?!? #52
01/29/2020 by Munchy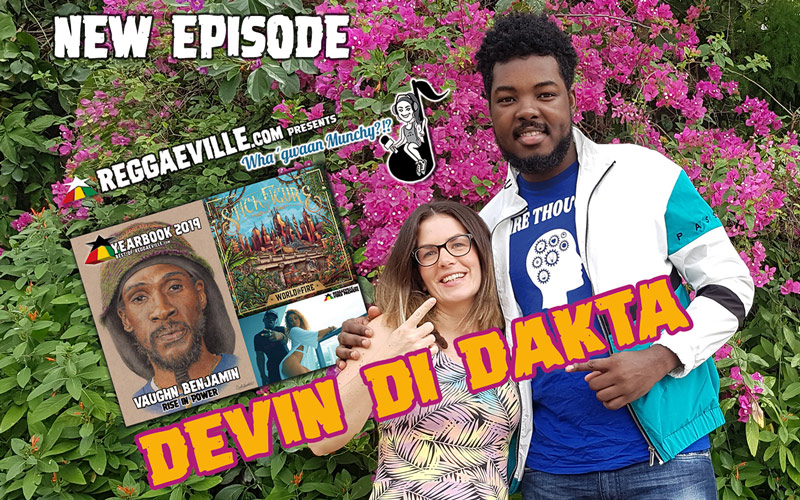 The new episode of Wha' Gwaan Munchy?!? with special guest Devin Di Dakta.

The 52th episode was shot at Widcombe House in Kingston, Jamaica in January 2020.

This edition's topics:
Devin Di Dakta releases new EP Bare Thoughts.
Stick Figure's album World On Fire voted Album Of The Year on Reggaeville.
Reggaeville Yearbook 2019 is out.
Devin Di Dakta presents music videos for Internet and Lion.
Fire Child feat. Busy Signal is the most viewed video premiere on Reggaeville in 2019.
New videos from Devin Di Dakta coming up.