Addis Pablo @ Wha' Gwaan Munchy?!? #58
04/19/2021 by Munchy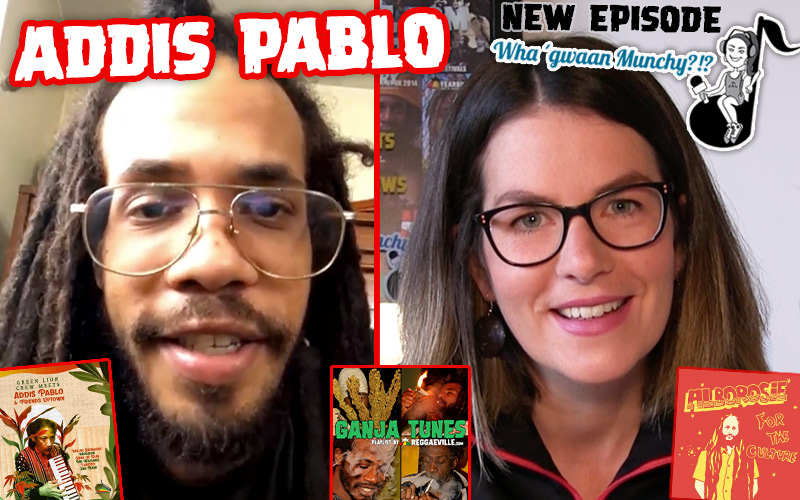 The new edition of Wha' Gwaan Munchy?!? welcomes Addis Pablo as special guest. For obvious reasons the 58th episode is virtual again.
This edition's topics:
Addis Pablo ready to release project with Green Lion Crew featuring Micah Shemaiah, Medisun, and more.
New releases by Alborosie, Million Stylez & Costa Rebel, and Publik Report.
Publik Report premieres video for Not That Guy from the new album My Reality.
Reggaeville celebrates 4/20 with Ganja playlists on YouTube and Spotify.
Addis Pablo and his sister Isis working on the Rockers International brand with music and fashion.
To watch all previous editions of Wha' Gwaan Munchy?!? please CLICK HERE