04/24/2011
Outdoor Edition: Amsterdam Reggae Festival 7/31/2011
05/25/2011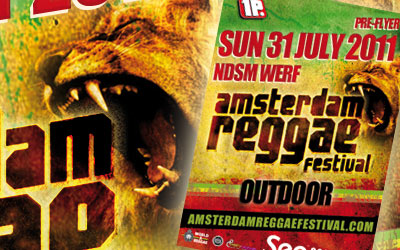 On sunday July 31st there will be the next Amsterdam Reggae Festival, but this time it's an Outdoor-Edition at the NDSM Werf in Amsterdam. This will be the 3rd edition since the inital event in october 2009 with the return of Shabba Ranks.

The line-up has not been revealed yet, but the promoter promises a bigger and better event than the previous ones: visitors will be able to enjoy a main stage will a lot of international super stars, a Dutch stage with the best dutch reggae acts, a Jamrock tent with multiple dancehall DJ's and artists and a Roots corner. Ticket price is €35.

Stay tuned for more details!