Vybz Kartel's Reality TV Show - Teacha's Pet Premieres 9/23/2011
09/23/2011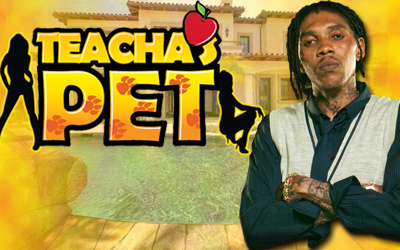 What is Teacha's Pet ?

"...it's the first Reality Dating Show by a dancehall artist, by a jamaican artist also..."
The show premieres tonight [Sep. 23rd 2011] on jamaican CVM-TV and is also available via LIME Mobile TV and online worldwide as Pay-Per-View from the official website TEACHASPET.com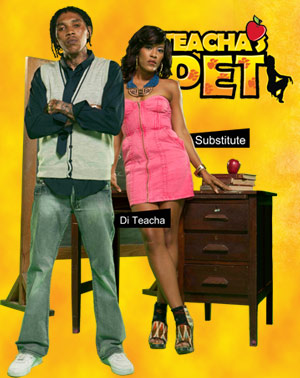 Description
Teacha's Pet is a reality TV dating show surrounding the love life and career of the Artiste Vybz Kartel. With his constant rise with his businesses and in the music industry, Kartel is plagued by people getting close to him and wanting to use him for the wrong reasons. Above it all he is looking for true love and genuine companionship from a special female. He goes on a Worldwide search in quest of the one person who truly deserves his heart, as he desperately searches to find the "Teacha's Pet".

Plot Outline
20 girls all living together in one house doing daily challenges trying to win the love of one man. Throughout the process they will attempt to allow him to get to know them and their qualities, encouraging him to choose them as his one and only Teacha's Pet.
Schedule 12 weeks


Starring
Vybz Kartel as "Di Teacha", Pop Caan as The "Prefect", Milk as the "Substitute".