Videos & Photos: 10th Anniversary of Riddim Magazine 9/10/2011
09/12/2011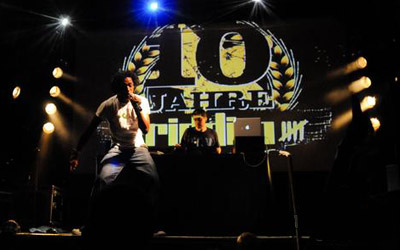 Germany's Riddim Magazine celebrated the 10th anniversary last saturday (Sept. 10th) @ U-Club in Wuppertal!
The No-Maddz were not able to perform, because of Visa troubles... but with Ray Darwin, Skarra Mucci, Tamika, Mamadee, Goldi, Barney Millah and many more it was a nice event with great vibes.
And in some way the No-Maddz made it to the show.. live from Kingston, Jamaica with a live stream. Watch it and some more videos HERE
check the photos HERE and watch Ray Darwin performing a special tune for Riddim Magazine below...