Music From My Heart Tour: Protoje & The Indiggnation in Europe Oct/Nov 2013
09/26/2013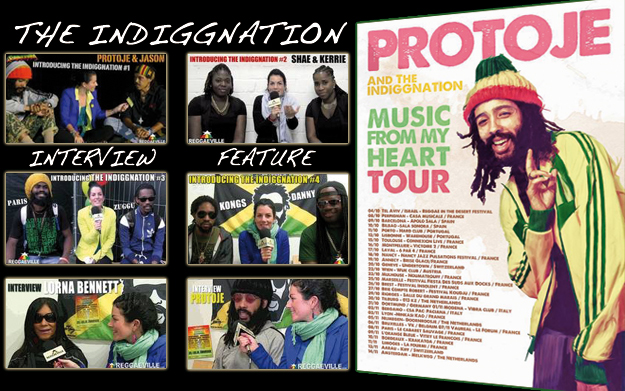 After a very successful eight week summer tour in Europe , Protoje & The Indiggnation will soon be back in Europe for an extensive club tour.

With more than 30 shows on the agenda it kicks off in Israel on october 4th and ends in the Netherlands (Amsterdam) on november 14th. The tour stops also in Spain, Portugal, Switzerland, Austria, Germany and Belgium. CHECK ALL DATES HERE!

Protoje was on tour in Europe already in 2012, but this year he is performing with his band: THE INDIGGNATION!

During the past festival season Munchy had the chance to sit down and talk to all band members, including Protoje himself. And also Lorna Bennett, Protoje's mother, took the time to talk to Reggaeville. Watch all interviews in the playlist below. Introducing The Indiggnation....

And even more information about Protoje & The Indiggnation... including some very interesting details about the next album... is available in an interview Protoje gave back in June at the Sierra Nevada World Music Festival in California. READ IT HERE!