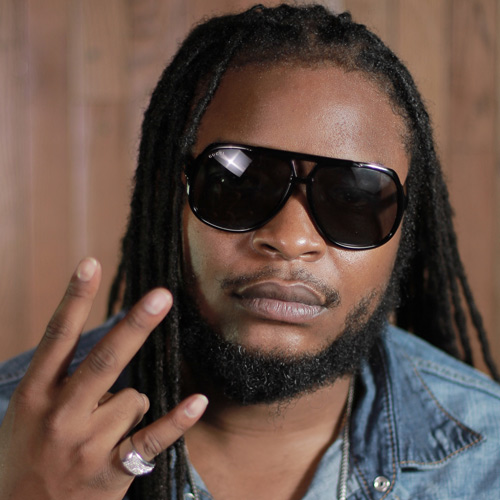 Blessed with a smooth melodic voice that has been capturing the attention of many in his home town of the US Virgin Islands, and writing skills that can capture a story like no other, Pressure, born Delyno Brown is ready to take Jamaica and the international audience by storm.

Born on August 5th 1981, he began his musical journey at a very early age when he started learning to play the trumpet at age 9 and in just two short years he became a member of the Rising Stars Youth Steel Orchestra where he increased his knowledge of music by learning to play a number of other musical instruments.

In high school with a more advance feel of music Pressure became an active member in his school's concert, jazz, marching and steel bands. At the age of 17 Pressure moved to the United States to finish high school, it was then he entered a few talent shows including Amateur Night at the Apollo in January, 1999.

Pressure then joined a group with 6 other artist with whom he shared a common goal, to spread the word of His Imperial Majesty Emperor Haile Selassie 1st through sweet Reggae music. It was in this group that Pressure perform in his first professional stage show when the group opened for international reggae star Sizzla Kalonji in 2000.

After an excellent performance the group was in high demand and then went on to open for other top acts such as Capleton, Buju Banton, Bunny Wailer and Junior Reid among others. Pressure eventually went solo, and went on to open for Sizzla, Elephant Man and multi platinum recording artist Sean Paul.

He also released a solo album called The Pressure Is On in 2004. He performed in front of his largest audience at the Sierra Nevada World Music Festival in the same year. Pressure is currently working on his sophomore album with internationally acclaimed reggae dancehall producer Donovan "Don Corleon" Bennett.

He already has two singles currently receiving great airplay on major Jamaican radio stations, "Love and Affection" and "Ghetto Life". He recently released a new video for the single "Love and Affection" with talks of a second video for "Ghetto Life" in the near future.