Photos: Reggae 4 Japan in New York 6/5/2011
06/09/2011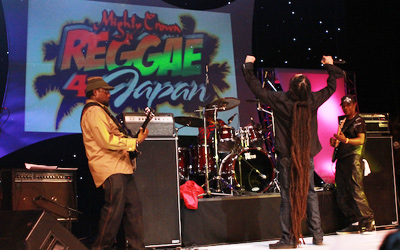 The Reggae 4 Japan benefit concert took place on June 5th in New York, NY. Organizied by japanese soundsystem MightyCrown and Irish & Chin, the event at York College had a stellar line-up:
Damian "Jr. Gong" Marley
Capleton
Freddie McGregor
Maxi Priest
Tarrus Riley
Peetah & Gramps Morgan
Mr. Vegas and many more...
Reggaeville photographer Meg Majors covered the event. PHOTO-REPORT HERE

Proceeds from the event will be donated to the Japan Earthquake and Pacific Tsunami relief effort of the American Red Cross.