Review
EP Review: Lëk Sèn – Sweet & Tuff
10/10/2015
by Gardy Stein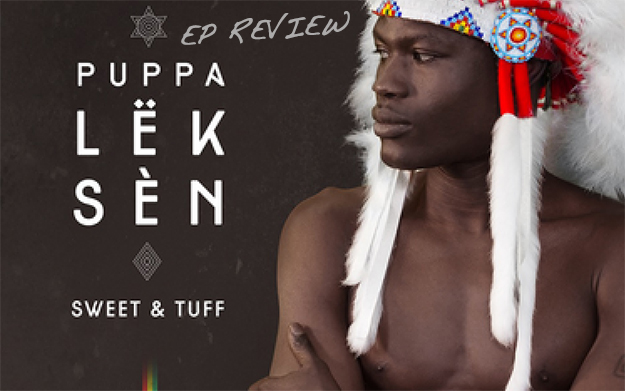 African Reggae artists are as rare on the international scene as is the letter 'ë' in my reviews. I mean, honestly, how many could you name, Alpha Blondy, Lucky Dube, Youssou N'Dour and Tiken Jah Fakoly excluded? Given the extreme talent and diversity there is on this vast continent, releases like Sweet & Tuff (Jahsen Creation) ought to be presented to the international audience on a regular basis!

Puppa Lëk Sèn hails from Ngor, Senegal, and now lives and works in France. After his celebrated third album Jaam Dung (that was even running up to #21 on Reggaeville's poll "Album of the year 2014"), he continues his march of triumph with Sweet & Tuff, an EP preceding the album planned for release in early 2016. It only contains four songs, but their extraordinary quality allows for endless repetition in your player (and makes us look forward to the album big time!).

Every song is a universe on its own. Alap Rebel, for instance, immerses us in the beautiful sounds of Wolof, native tongue of the majority of people born in Senegal and Gambia. The song is dedicated to the youths who don't follow the paths of their ancestors, choosing a way on their own. Its profound One-Drop has been garnished with organic brass and an enticingly tender intro and extro motive. "Play I some music!"

Soudan, a painfully emotional outcry on a deeeeep bass-based Roots riddim, tells us what's going on in that country - in French. Lëk Sèn shares with the "children of the sun" there to stay strong, be brave, continue the struggles and hold on to their dreams. Here, especially the switch from molly minor notes to uplifting majors in the bridge is a wonderful experience.

With an almost Western-like intro that reconnects to the cover-motive, the title track Sweet & Tuff uses an up-tempo Reggae beat to set the pace on which com-parisians Coco Roots & Skunky Skanky join in to deliver a celebration of sweet-sounding and lyrically tuff music.

Featuring Ilements, a St. Martin talent on the rise you should definitely look out for, Rasta Time brings the party vibes on without being trivial. Lëk Sèn seizes the opportunity to play with his enormous vocal potential. This, combined with the organic musical performance the pull of which is impossible to resist and his linguistic diversity spanning the continents of our world make this EP an exceptional teaser for what is to come. No trick: treat yourself to Sweet & Tuff!


---
Release details
Lek Sen - Sweet & Tuff
DIGITAL RELEASE [Jahsen Creation]
Release date: 10/08/2015
Tracks
01. Alap Rebel
02. Soudan
03. Sweet & Tuff
04. Rasta Time feat. Ilements