Riddim Magazine #65 with Riddim Check by Sentinel & Reader's Poll 2012
12/13/2012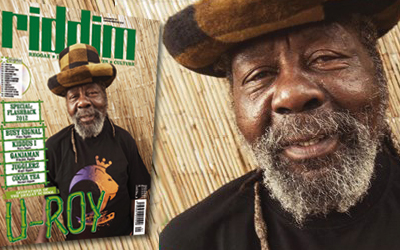 The new Riddim Magazin is available now.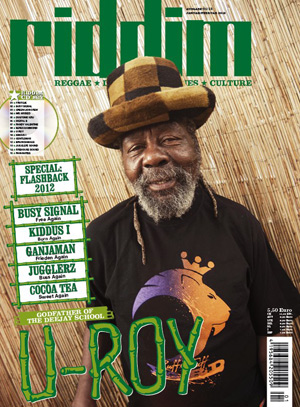 It features
U Roy
Busy Signal
Kiddus I
Ganjaman
Jugglerz
Cocoa Tea
Flashback 2012
plus much more news, features, reviews, etc...
For the first time the Riddim Check column is available with an audio mix by Sentinel Sound. Listen to all tunes mentioned in the Riddim Check write up below!
Like every year in december Riddim asks their readers to fill out the poll.
★ GO TO THE RIDDIM READER's POLL HERE ★