Review: WOMAD 2012 with Jimmy Cliff
08/01/2012 by David Katz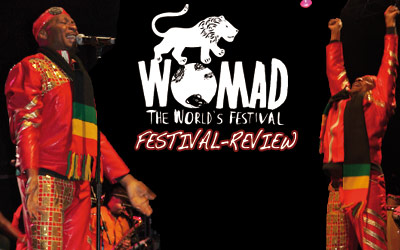 WOMAD Festival @ Charlton Park in Wiltshire, UK 7/27-29/2012


WOMAD is something of an institution in the British music festival landscape. The brainchild of Peter Gabriel, who founded the World of Music, Arts and Dance festival some 30 years ago, it is a decidedly left-of-centre event that celebrates the musical and artistic diversity of the our world.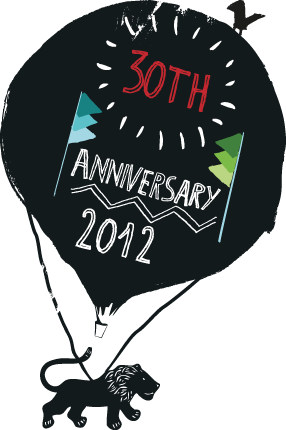 Echoing the progression of Glastonbury, the overall feeling of WOMAD has gradually shifted over the years. In its earliest days, the musical collaboration was highly spontaneous, and artists relatively unknown in the West, such as Nusrat Fatah Ali Khan, were brought to the attention of wider audiences primarily via WOMAD. With the passing of time, a certain commercialisation has crept into the picture, but thankfully, WOMAD still feels like a celebration of musical creativity, rather than a corporate venture.

WOMAD moved from its old haunt in Reading to its present site in 2007, namely Charlton Park, near the picturesque village of Malmesbury, which has been owned by the Earl of Suffolk for over 400 years. It really is a lovely spot, and a very conducive setting for a music festival, though as it lies on a flood plain, I understand that its inaugural year was a shocking situation of endless mud; fortunately, as the weather gods were largely with us this year, the site was bathed in glorious sunshine for part of the weekend, which added to the general appeal of the event, but every evening, a fearsome wind-chill dropped the temperature, leading seasoned veterans to reach for their thermal underwear.

I arrived at the site on Friday afternoon, just in time to be greeted by a meaty reggae bass line, pumping out of the Big Red Tent, courtesy of rising star Hollie Cook. Cook's band featured a decent horn section, a fine bassist, a competent guitarist, and best of all, the reliable reggae session drummer known as Horseman, who also injected an element of Jamaicanness through vibrant toasting, delivered while he drummed. Cook was obviously pleased to be at WOMAD and her relaxed vocal style got a good audience response, her version of Phyllis Dillon's 'Perfidia' going down particularly well.

In the Siam Tent, Senegalese hopeful Carlou D sounded more 'traditional' than the last time I'd caught him, and he still shows a lot of promise – check him out if you have not already done so. Then, back in the Big Red Tent, came the exuberant sounds of the Tokyo Ska Paradise Orchestra: these cats have been mashing up ska, jazz, punk and other elements to harness a dynamic hybrid and their stage antics got the crowd moving very well. Back in the Siam Tent came a spectacular site that only could have been staged at WOMAD: the Manganiyar Seduction had a huge troupe of Rajastani musicians delivering traditional chants and drumming in cubed window boxes, which were illuminated separately to highlight each musician's individual contribution. It was quite a spectacle and a highly mesmerising sound that had us all whooping as it built to an incredible climax. Then, on the open-air main stage, came one the festival's true highlights: Jimmy Cliff, a WOMAD regular, with the latest version of his Oneness band.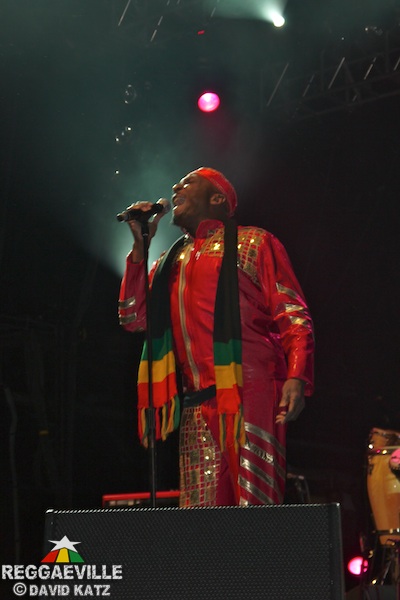 As Reggaeville readers will already know, Mr Cliff is in the midst of major world tour, in support of his Rebirth album and when he took the stage in a red-green-and-gold suit, with gold shoes to enhance the picture, he looked very pleased to be back at the festival once more. The backing band features a great trumpet-and-sax horn section, the players switching to backing vocals when required, with an extra female singer to help broaden the sound. There were a couple of white players to add a rock-guitar feel, but the core of the band is clearly Jamaican. They broke into 'Swing Easy' before Cliff strode out onto the stage to lead them into a rousing 'You Can Get It If You Really Want,' which drew plenty of applause, before moving into the less familiar 'Children's Bread,' one of the poppier-sounding numbers from the new album (despite its serious lyrics). Then came a great version of 'Treat The Youths Right,' sounding just as fresh as it did when first released in the early 1980s, and the early dancehall scorcher, 'Rub A Dub Partner,' which Cliff extended by giving us some of his 'Reggae Movements.' Although 'Wild World' seems a bit incongruous of a follower, Cliff pulled it off with verve and the audience was singing along with him for the choruses. His version of Rancid's 'Ruby Soho', again from the new album, may have taken the audience by surprise, but it really did sound pretty good, as did 'Rebel Rebel Rebel', one of the new album's more likeable tracks. 'Save Our Planet Earth' was delivered as a choral a capella, with the audience helping out via call and response, before 'Vietnam' was updated to 'Afghanistan', reminding of the topicality of Jimmy's perennial lyrics. Joe Higgs' 'The World Is Upside Down' was given a fine Cliff treatment, and 'Miss Jamaica' was mutated to salute Jamaica's 50th anniversary of independence, but that felt tame compared to the stunning take of 'Many Rivers To Cross', still one of Cliff's most powerful songs. 'Let Your Yeah Be Yeah', which was a huge hit for the Pioneers but was written by Jimmy, drew us into pop territory, but was here given a third dimension by the female backing singer, who turned the song into a fierce duet. The pop feeling was furthered by 'I Can See Clearly Now' and, predictably, 'Reggae Night', but then came a stunning closer: 'Bongo Man', delivered as a vocal a capella with only bongo drums as accompaniment. Fantastic stuff! For the encore, Mr Cliff drew for 'One More', a striking track from the new album, and closed with another number from the album, which kind of wrong-footed longstanding fans in the audience, who were hoping for 'The Harder They Come.' Yet overall, this was a fine performance, showing that the perpetually energetic Jimmy Cliff remains a force to be reckoned with. Afterwards, I enjoyed the vintage reggae and sub being spun by Steve Rice and John Stapleton in the San Fran Disco bar; other patrons told me that Hugh Masakela's set in the early afternoon was a real treat, but I did not witness it myself.

On Saturday, I began the day with the pan-pipe sounds of Narasirato, a group from the Solomon Islands with all manner of bamboo pipes, which they blew and beat to extract unusual sounds on the open-air main stage, clad only in loin cloths. Cameroonian singer-songwriter Kareyce Fotso delivered a pleasant acoustic set on the Charlie Gillett stage (before an unusually large crowd on this smaller stage), though she has not quite mastered the art of stage presence, or perhaps would have been better placed in a more intimate setting. Then came the mesmerising chants for Nuba Nour on the main stage, very appealing sounds that felt ancient in scope. Most of the rest of the day felt like a damp squib: the real low-light for me was BBB, the group formerly known as Balkan Beat Box; too loud, too thumping, and a bit contrived, though the assembled crowd seemed to enjoy it. Femi Kuti is no stranger to WOMAD, but his set was a bit lacklustre, and rai star Khaled seemed to be going through the motions. Thankfully, former Tinariwen member Abdallah Oumnbadougu's take on 'desert blues' was thoroughly excellent, though by the time he took the BBC Radio 3 stage, it was mighty cold indeed.

On Sunday, I started the day at the main stage, where Urbain Phileas from Reunion presented a moving round of maloya, the drumming and chanting style that grew out of slavery there. Some songs were a capella, others driven by the drums – all very impressive. The pairing of Joe Driscoll and Seckou Kouyate was a nice idea, but too rocky for my tastes, but the Pine Leaf Boys from Louisiana really rocked us on the main stage with top-notch zydeco and Cajun styles. I was disappointed by the unfocussed nature of Jupiter & Okwess International from Congo, but Orquesta Buena Vista Social Club were fantastic in the Siam Tent – very great to see Eliades Ochoa, Omara Portuondo, her husband and Juan de Marcos still in such fine form.

Compared to the typical London reggae crowd, the WOMAD audience is far less diverse; most of the patrons are white, middle class earnest types, some of whom probably have no idea how ridiculous they look in 'ethnic' clothing. And as the festival continues to grow, it also runs the risk of the 'business' aspect interfering with the original freedom of its early days. However, in truth, there is still a hell of a lot of positive things going on at WOMAD. There are several stages and three workshop areas (including one for cooking), plus a fairground for the kiddies and plenty of craft stalls. And even though the site is large, the stages are all fairly close to each other, but they have been set up in such as way as to not interfere with each other, making for a pleasurable listening experience, and one is guaranteed never a dull moment, because if the music is not to your liking on one stage, you can simply wander off to find something better elsewhere. The food is above average for a music festival and the beer in the real ale tent is of superb quality. On the other hand, the camping section has one very close to one's neighbour, and by the end of the festival, you really wanted to be upwind of the toilets.

Overall, the music remains WOMAD's major draw: although the festival is certainly more commercial than when it first started out, there is still some spontaneous musical collaboration that takes place, and it is fair to say that you can see acts at WOMAD that you won't come across anywhere else. Here's looking forward to next year's event, and plenty more after to come.
Watch Jimmy Cliff performing Many Rivers To Cross: