Bob Marley: Memories Of Jah People
03/14/2012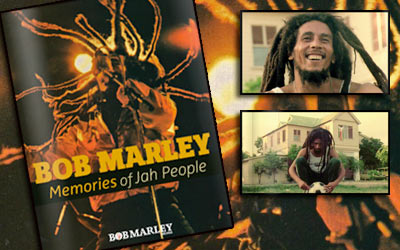 Emmanuel Parata from France is an avid Reggae lover and Marley collector. You may also know him as photo- and videographer for Reggaeville.
He just launched a new edition of his publication Bob Marley: Memories of Jah People, which you can read below.
It's a 74-page digital magazine filled with unpublished stories, real stories of people who met Bob Marley in professional settings, in person, or just at a concert. Contributions by Roger Steffens, Lee Jaffe, Donald Kinsey, Esther Anderson and many more...